Automated Inspection Machine for Semiconductor Manufacturing
7/19/2021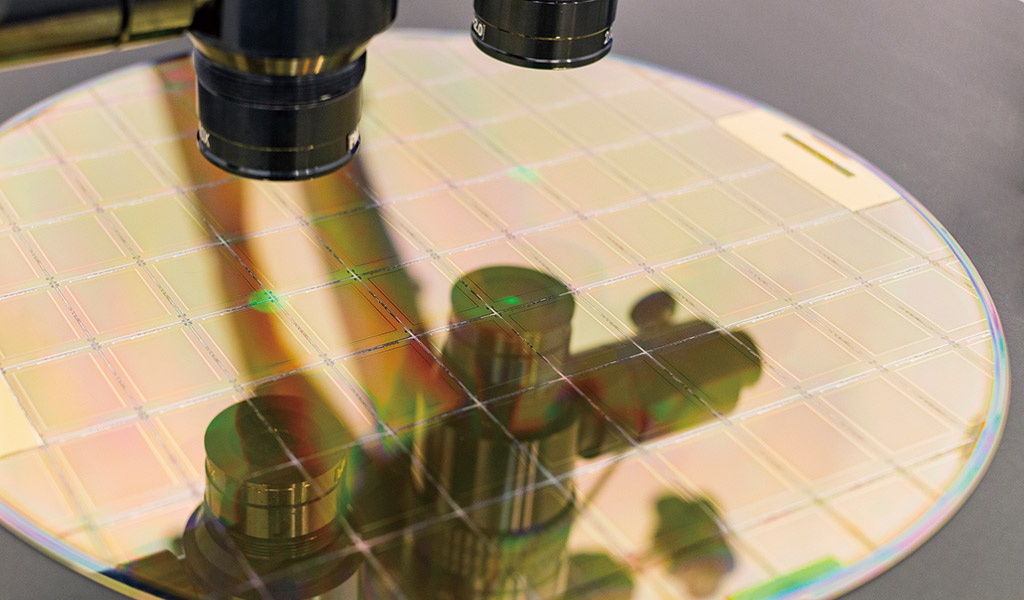 To keep their competitive edge, a multinational company needed to upgrade their production efficiency. To do this, they were looking for a high-performance automatic inspection system with multiple backplane slots for their multiple SOM boards that could execute effective and efficient inspection. For this application, it was necessary to have an optimized thermal solution to ensure the whole application worked reliably without any issues.
The company already had a legacy system they used to control, collect, and manage production line data, so they were looking to upgrade their existing AI system without too much fuss or disruption to existing production. To do this, they decided they needed to integrate an Advantech IPC with multiple SOM boards into their own system. This would give them the extra capacity they needed and would not interfere with their existing infrastructure. For this upgrade the customer wanted to increase the accuracy and efficiency of the system and add frame grabber and graphic cards with higher data transfer speeds. However, the combined heat from all the cards, especially the FPGA card modules, might overwhelm the system so an optimized thermal solution was also required.
For this special application, Advantech helped to customize the chassis with a specially designed fan duct that matched the shape of the customer's SOM boards. This would concentrate the air flow from system fan through and across the boards to efficiently expel heat from system. To upgrade the system, the customer needs to have an industrial grade PCIe backplane with sufficient slots for multiple add on cards. And of course, a high watt power supply was needed to power everything. In addition, special cabling was required that assisted the air ducts in directing the thermal emission out of the system.
The final system incorporated a 6U chassis with 12 customized slots on a Gen3 backplane and a PCE-7132 SBC with Intel 10th Gen CPU. This provided a perfectly a stable and reliable environment for the customer's application. And, with a customized thermal solution in place, there was no need to add additional fans inside the system that would generate unwanted noise and create maintenance difficulties.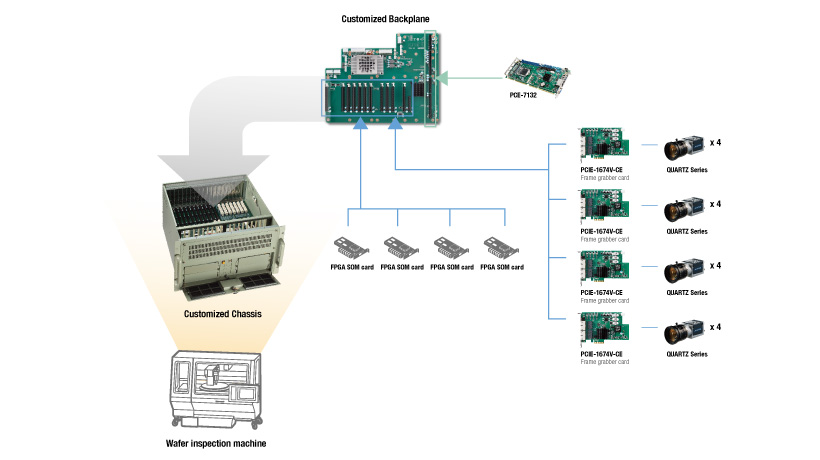 Advantech's flexibility and customization capability helped customer meet their goal for an effective, accurate, and high-performance automatic inspection machine upgrade. The system allows the customer to add additional extension cards for expanding performance in the future. Advantech was able to customize the solution for them, and their engineering team considered many design criteria and provided positive suggestions. Advantech IPCs already meet global certification levels, so when a customer applies for global certification, the whole process is completed within a short time.