Emergency Vehicle Management Solutions Specifically Designed for Critical Operations : Accelerating Emergency Rescue and Disaster Relief Efforts
10/1/2018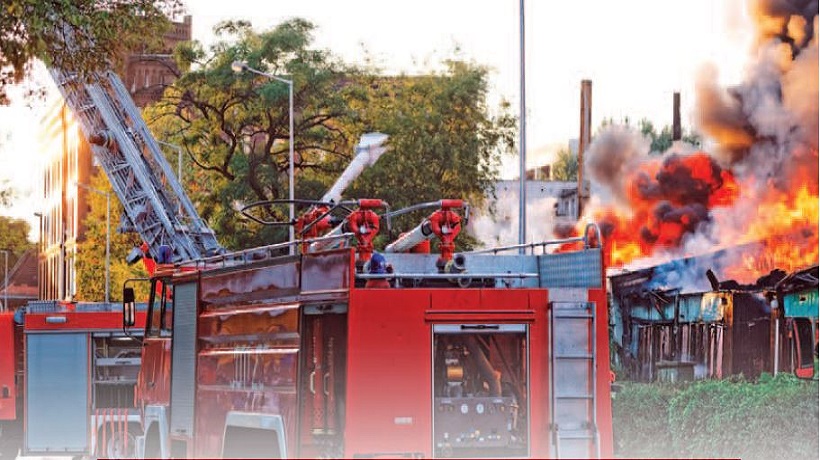 Emergency Vehicle Management Solutions Specifically Designed for Critical Operations : Accelerating Emergency Rescue and Disaster Relief Efforts
Emergency vehicles are primarily used in disaster relief and rescue efforts; thus, errors must not be permitted. Advantech's emergency vehicle management solution not only performs calculations and analyses based on collected information, but can also be integrated with medical equipment to ensure all opportunities to save lives are seized.

Writer | Yu-Feng Chen
Interviewee | Van Lin, Director, Advantech Digital Logistics & Fleet Management Sector
Emergency vehicles are primarily employed for tasks related to disaster relief and rescue, where even the slightest operational error can have unthinkable consequences. Therefore, the fleet management solutions installed in ambulances, police vehicles, fire engines, and rescue vehicles must be reliable and durable. If problems such as a lack of GPS signal or an unresponsive button arise during critical rescue or fire response operations, human casualties could result. Accordingly, high stability is an essential requirement for emergency vehicle fleet management solutions. The ability to immediately dispatch vehicle is also critical for rapid relief.
Van Lin, director of Digital Logistics & Fleet Management Sector, stated that "the exact location of each vehicle must be known to enable vehicle scheduling and immediate dispatch." However, in reality, several vehicles may not be displayed on the monitoring screen at the dispatch center. "These 'disappeared' vehicles may be located near high-rise buildings or in areas where GPS signals are obstructed, preventing the control center from detecting their location. This is detrimental to the accuracy of scheduling." To conduct rescue and disaster relief operations without delay, emergency vehicles must be dispatched accurately and precisely.

Supports Collective Intelligence and Optimization
Considering the requirements for emergency vehicles, Advantech's ambulance solution was designed to be integrated with medical equipment. Therefore, when a person is received by an ambulance and connected to medical equipment, the in-vehicle computer can transmit relevant data to the emergency room, enabling staff to understand the person's condition in advance and provide immediate treatment upon arrival.
The Advantech solutions adopted by several hospitals in Australia also feature live-feed capabilities. Images of the person's injuries can be transmitted from the ambulance to the hospital and displayed on the monitoring wall. Because the severity of injuries dealt with by ambulance staff varies widely, the monitoring wall can be used to determine the most serious injuries and identify the persons who should be prioritized by medical personnel. By adopting this remote medical assessment model, ambulance staff can provide more than just transportation. Instead, the ambulance response becomes part of the treatment process, greatly accelerating injured people's receipt of appropriate medical treatment.
This collective intelligent decision-making model is also widely employed for firefighting operations. With this model, in-vehicle cameras are remotely controlled from a backend control center to obtain video footage of the onsite conditions. The transmitted videos and images are then displayed on the backend monitoring wall, enabling staff to provide the team captain with appropriate instructions and recommendations; for example, guidance to shut off the power supply to certain areas.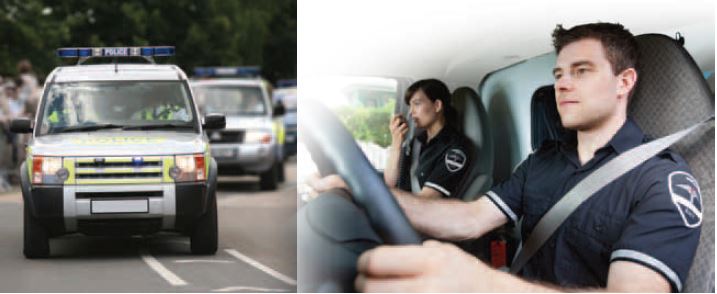 Powerful Computing Capabilities for Immediate Processing
Because rescue operations are time sensitive, the invehicle computers installed in emergency vehicles must have high computing power to satisfy the need for immediate processing. Most in-vehicle computers currently available on the market can only function as data acquisition devices. Without sufficient computing power, they cannot be used for processing, analyzing, or making decisions based on collated data and calculated resources. Instead, data must be transmitted to a backend control center for analysis; the results of which are then transmitted back to the scene. These back and forth exchanges of data can cause delays in essential rescue and live-saving operations. According to Van, "Although numerous cities claim they have sufficient network bandwidth, this is not necessarily the case. Thus, one cannot totally rely on the backend for processing during emergency operations."
From this perspective, the in-vehicle computers installed in emergency vehicles must have data collection, calculation, and analysis capabilities. Compared to most in-vehicle computers featuring a 400 MHz RISC architecture, 16 MB of RAM, and no operating system that are currently available on the market, Advantech computers feature a highend 1 GHz RISC architecture and reliable operating systems that use low-power automotive-grade Intel® chipsets. These systems are equipped with extensive communication and I/O expansion capabilities for performing calculations and analyzing collected data. Furthermore, their high computing power also enables the operation of simulation and database software.
"Notably, the fleet management equipment installed in emergency vehicles often has conflicting specifications. Regarding police video evidence collection capabilities, police vehicles must be equipped with at least four remotely controlled high-definition, high-resolution cameras and substantial storage. Additionally, the system must be capable of performing video encoding/ decoding, storage, and streaming, as well as instant data transmissions."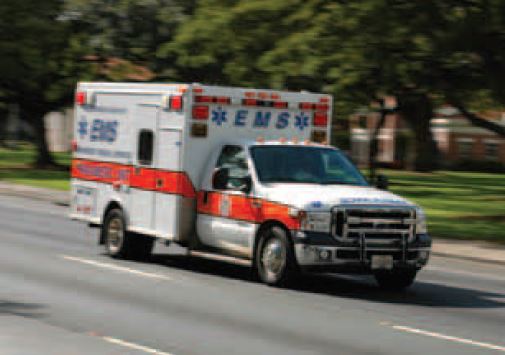 To satisfy these demands, fleet management solutions must have sufficient computing power and storage capacity, which results in the generation of more heat and increased susceptibly to vibrations. Such problems are difficult to overcome and hinder companies from entering the fleet management solutions industry. Van stated, "This is exactly why Advantech chose to enter this field. We believe that we are the vendor most capable of achieving a breakthrough for this industry by developing solutions that offer a valuable contribution to emergency relief efforts."