Eye Tracking Enables Innovative Healthcare Solutions
11/2/2020

Enhancing patient outcomes, staff wellbeing, and operational security and safety

Bedside
Information
Terminals
These multifunctional devices are vital tools for facilitating care and enabling patient-caregiver communication. With the inclusion of eye-tracking technology, people with speech or movement disabilities can also operate these devices easily.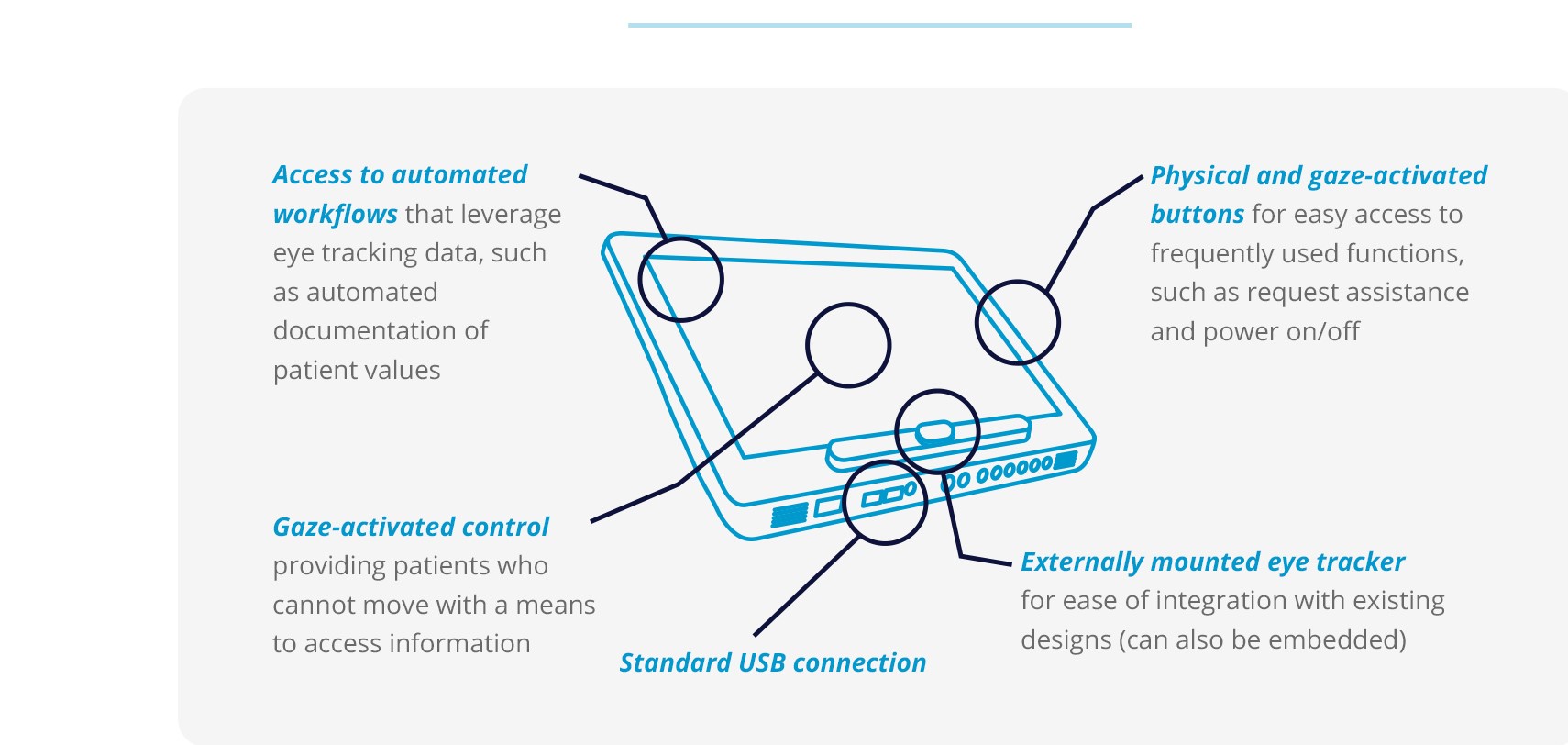 These innovative medical carts integrate mobility, high-performance computing, wireless networking, and clinical devices to optimize clinical workflows. Equipped with eye-tracking technology, these systems can configured with a range of additional safety and security features, as well as hands-free, touchless operation.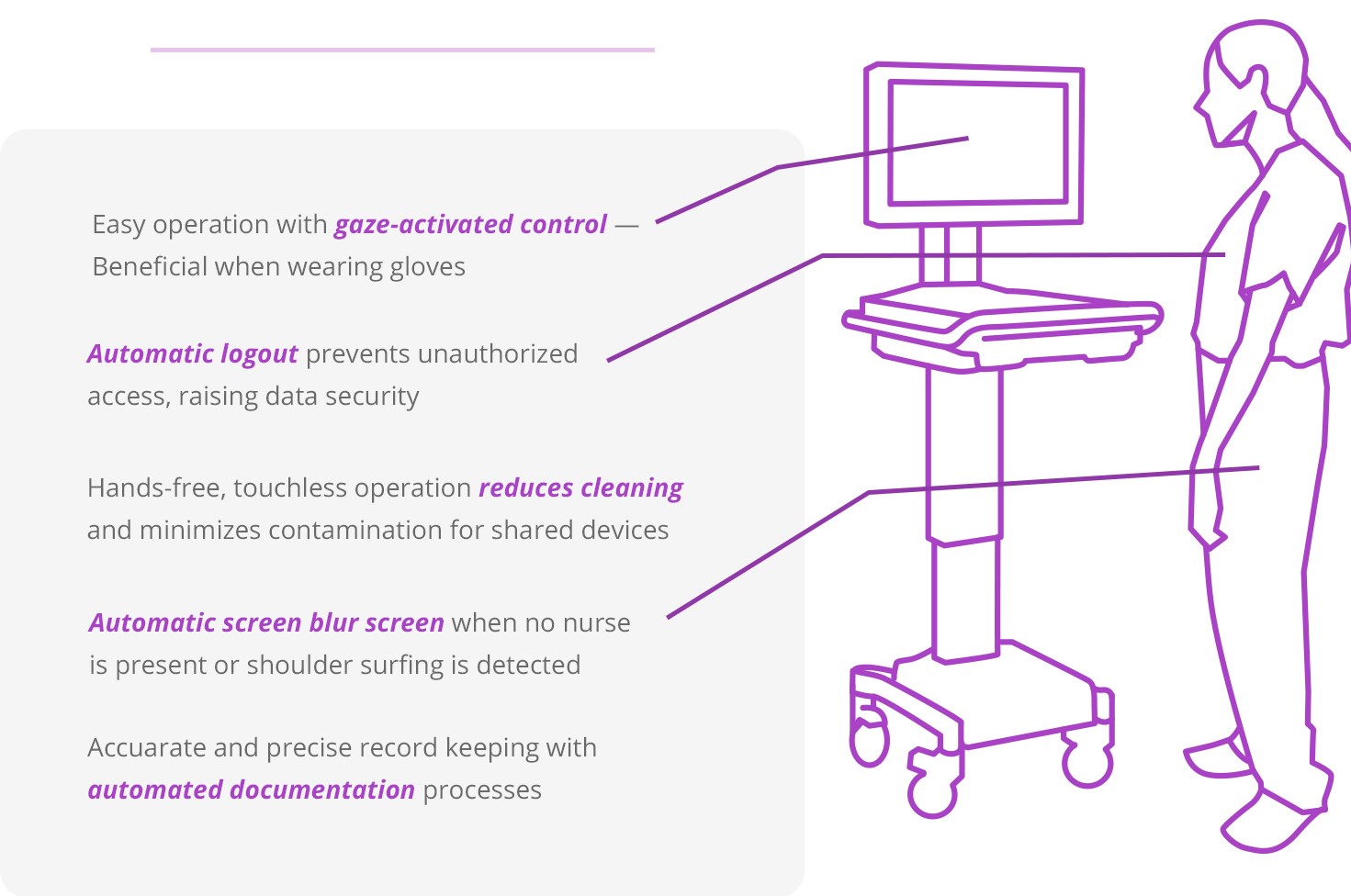 These advanced systems are a vital element of minimally invasive robotic surgery. Equipped with eye tracking, such systems can alleviate the load on a surgeon's hands by using gaze as an input mechanism, helping surgeons keep their hands on the controls and attention on their patients.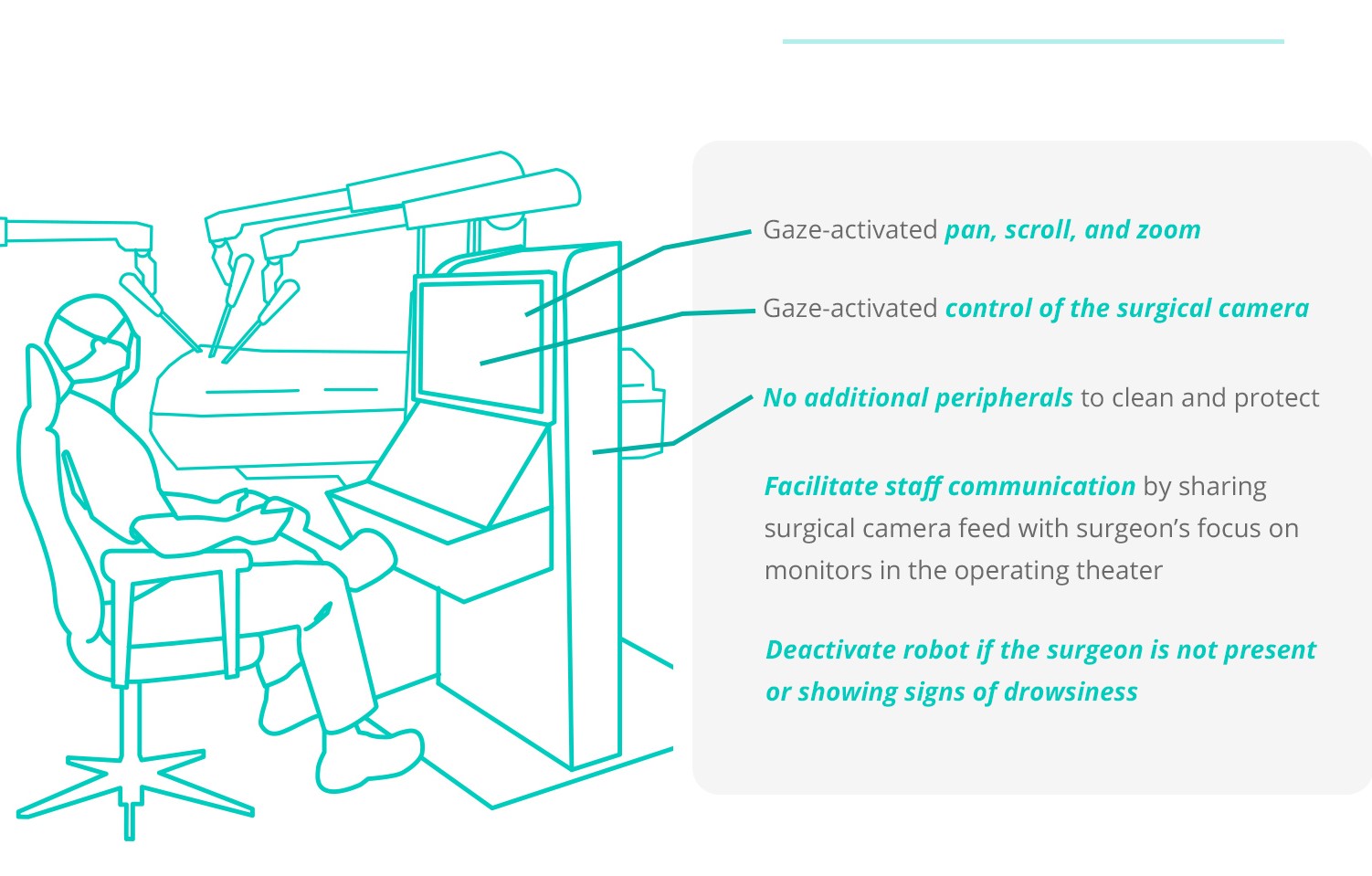 Self-service kiosks allow visitors and patients to conveniently access information and services. With multi-language support and check-in, parking, and wayfinding applications, these devices can reduce waiting, eliminate queues, and reduce staffing requirements. With the integration of eye-tracking technology, kiosks can support hands-free, touchless operation to reduce the spread of germs and ensure public safety.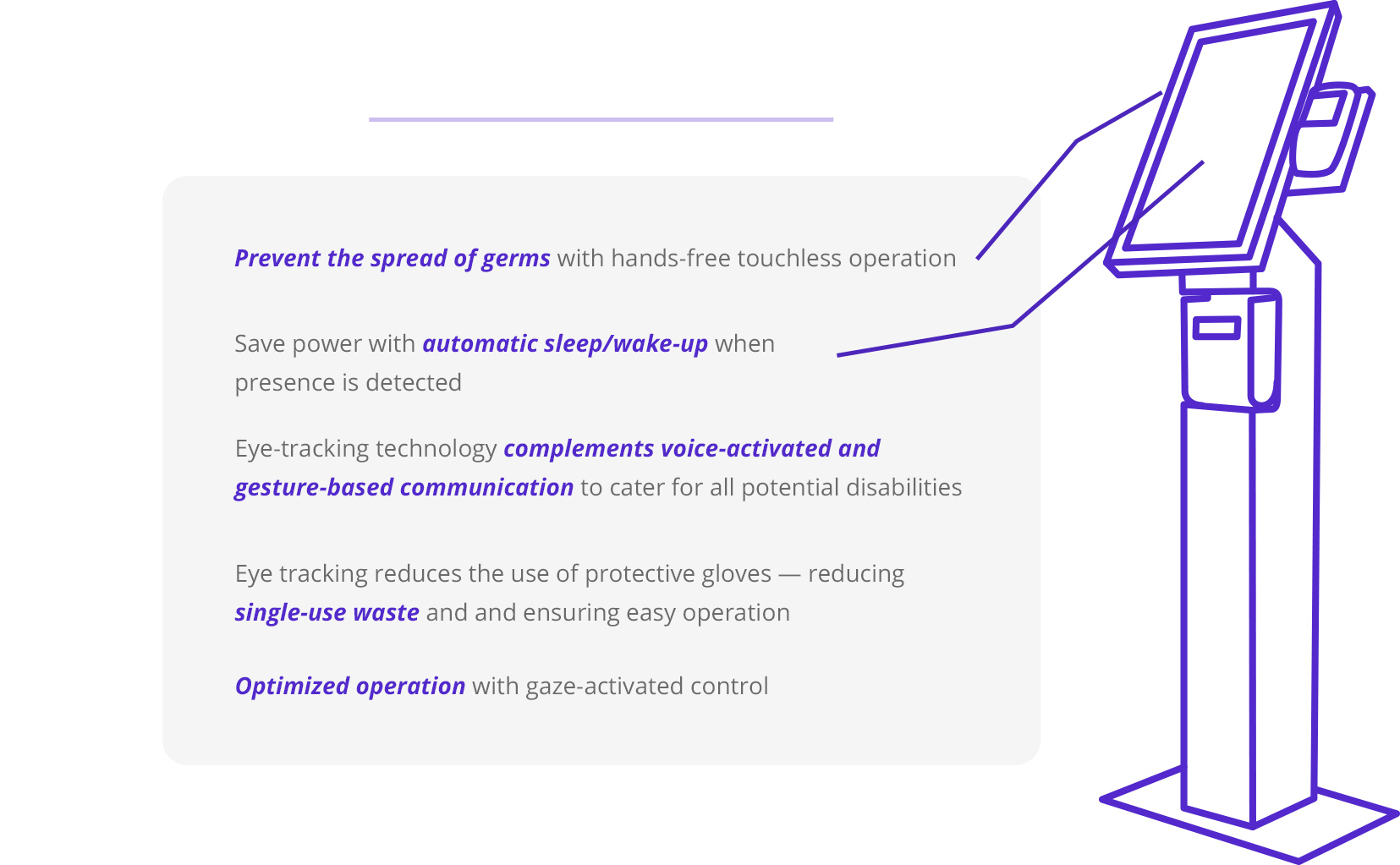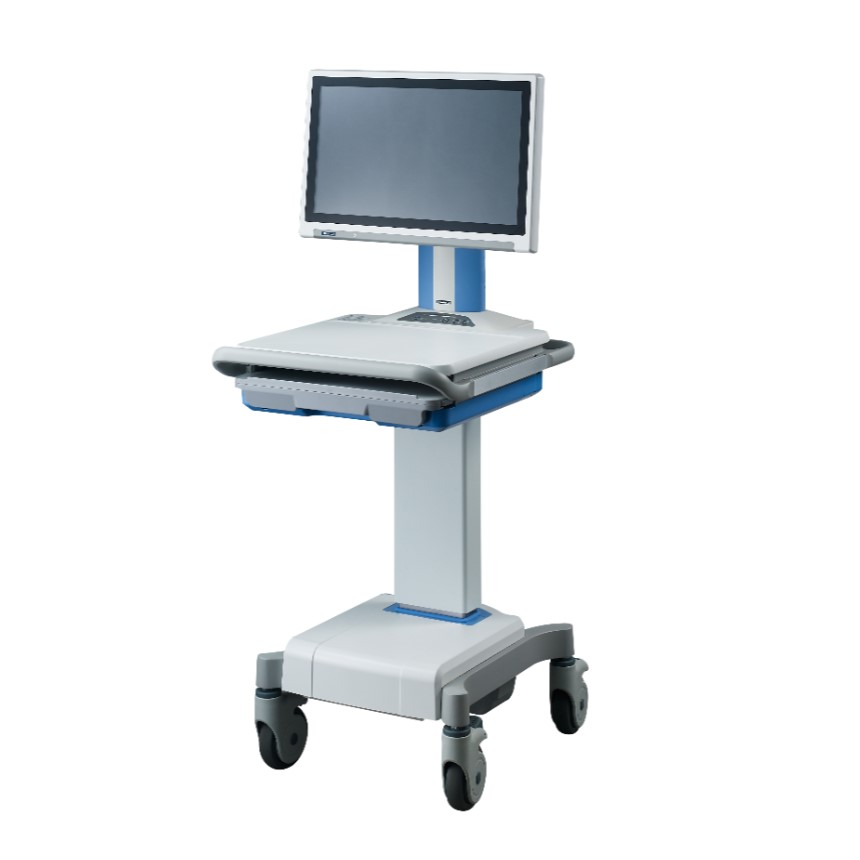 AMiS-50E + POC
AMiS-50E - Computerized medical cart for mobile healthcare applications.
POC - Point-of-Care terminal aimed at diverse healthcare applications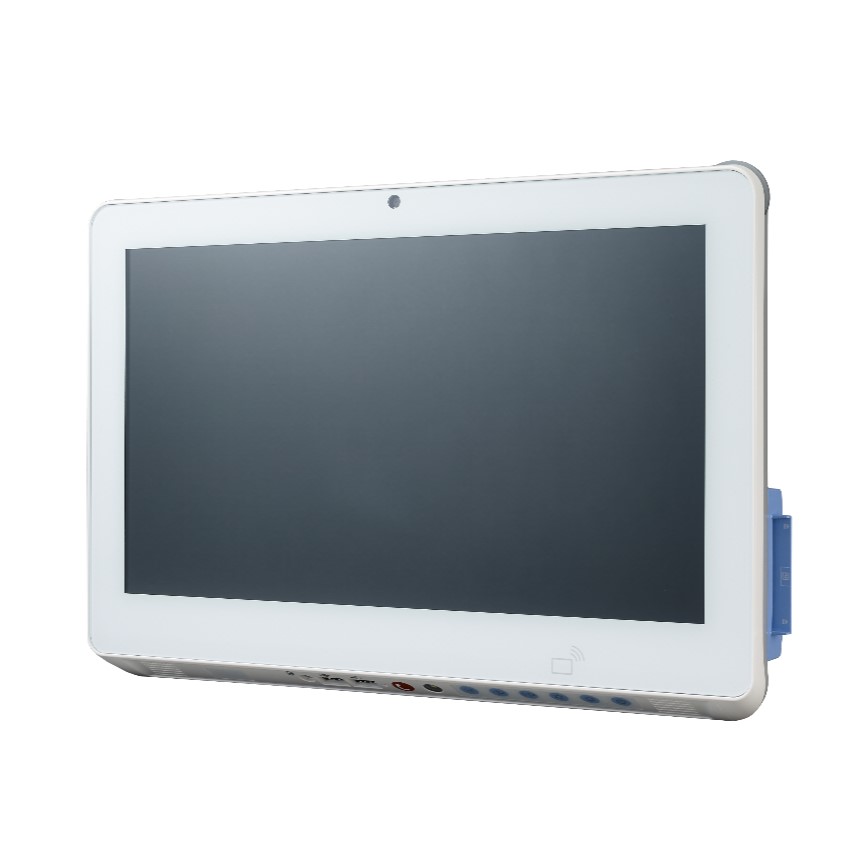 HIT-W153
15.6-inch healthcare information terminal aimed at bedside/bedhead applications.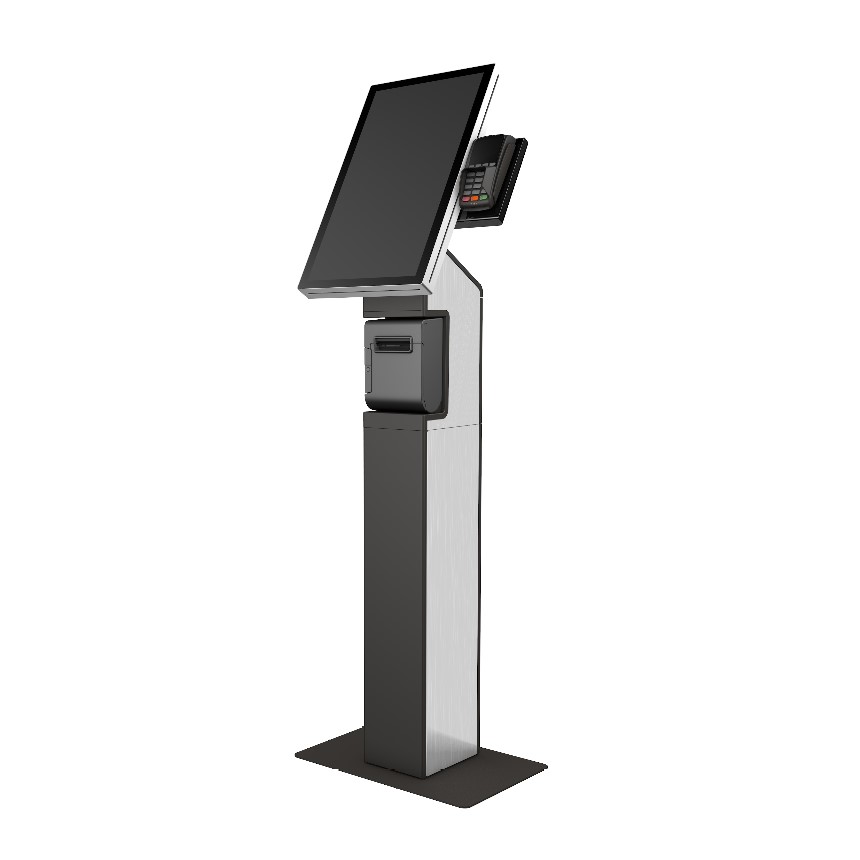 UTK-752
21.5-inch interactive touchscreen kiosk aimed at automated self-service industries.