How an Automotive Manufacturer Successfully Deployed New IIoT Technologies for Product Process Data and Traceability
6/8/2020
Leveraging Modern IT Technology to Improve Product Manufacturing on the Shop Floor
A large-scale manufacturer of automotive components recently needed to implement new Industrial Internet of Things initiatives into its process due to customer requirements. Many large automobile companies are starting to require deeper levels of traceability, genealogy, and process data delivered with the products they integrate into today's vehicles.
Because customers were requiring these IoT features for more visibility, it helped create a strong sense of commitment in the organization to implement changes. The strong customer requirement helped open the door and greenlight the ability to bring in new Industry 4.0 technology approaches to the plant floor instead of keeping with the automation world status quo.
To achieve the goals of an IIoT upgrade, the manufacturer required status information from all production equipment throughout each manufacturing site. Some equipment was modern or PLC controlled, and some equipment dated back to the 1970s with no integrated data connectivity.
To start the process of implementing and deploying IoT technologies into its processes, the manufacturer brought insome help. They created a proof of concept in one plant, utilizing Inductive Automation as a solution partner. Inductive Automation provides Ignition, a software platform that allows users to seamlessly collect data and help todesign industrial applications with ease. Advantech's intelligent hardware is compatible with numerous software solutions, including Ignition. Working with eco-partners, systems integrators and additional software providers, Advantech devices are ideal to work with Ignition Edge and Ignition Enterprise.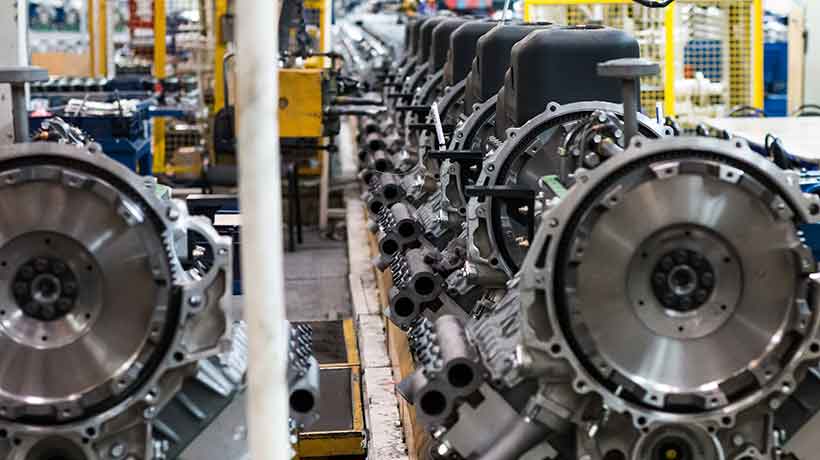 For the first proof of concept, the automotive manufacturer team deployed Ignition to complete basic OEE reporting from its assembly process in an effort to visualize data. From there, it only took a few days to have a full proof of concept to launch a pilot program on the assembly line—a process that can usually take up to six months or more.
The goal was to leverage modern IT technology to improve the way the company was building product on the shop floor. The pilot program was then rolled out to assembly lines across the company's many manufacturing sites. To avoid the common issues of "proof-of-concept purgatory," and get its IIoT initiative off the ground floor, the team kept with the following charges:
Made sure to get buy-in from all levels of the organization, especially the operations system group.
Formed an implementation and deployment team that included members from several different business groups—engineering, IT, operations, etc. Everyone's skills and expertise helped to leverage the right technology in the rightway.
Aligned Key Performance Indicators (KPIs) with the whole team to make it easy for everyone to leverage the new collected data.
Closely involved the engineering team so that as they're designing new products and specking new equipment, they are ready to plug into the ecosystem.
Connected and worked closely with the right partners for both software and hardware solutions.
Featured Product Solutions
Several Advantech hardware solutions were included in the IIoT application for data visualization on the automotive shop floor, including the following:
Wzzard Wireless Mesh Sensing
Advantech's Wzzard Wireless Mesh Sensing platform was used to gather data from legacy assets to create a basic OEE profile, which was not previously available. The relay logic that controlled the machine's operation was connected to the digital inputs of the Wzzard sensing nodes, enabling data to be gathered on machine status, utilization, and output. Wzzard nodes have a five-year battery life, which simplifies installation, and others were powered by 24VDC where that power was readily available. The sensing nodes publish data over a self-forming, self-healing wireless mesh network to a gateway. The gateway aggregates the data and publishes it to the Ignition application over MQTT.
The Wzzard™ intelligent wireless sensor platform creates a complete, quick and easy connectivity stack between your sensors and application—on your network or the Internet.
Industrial node with 6 digital inputs, internal temperature
Ultra-low power 802.15.4e SmartMesh IP technology
Communicates with SmartSwarm 342 gateway via highly scalable and reliable wireless mesh networks
Connect to industry standard analog or digital sensors
Rugged, IP67-rated, fiber-reinforced polyester PBT enclosureMQTT and JSON IoT protocol to application platform
Sensor interface cable and antenna included
The SmartSwarm 342 IIoT gateway helps owners and operators of remote assets integrate data from those assets into IIoT applications such as dashboarding, analytics, or predictive maintenance.
Configurable user business logic data processing and display engine
Comprehensive data outputs via MQTT, email, SMS and a variety of other services and database connections
Cellular or Ethernet connection to IIoT system
Acts as LAN to WAN bridge for third-party device connection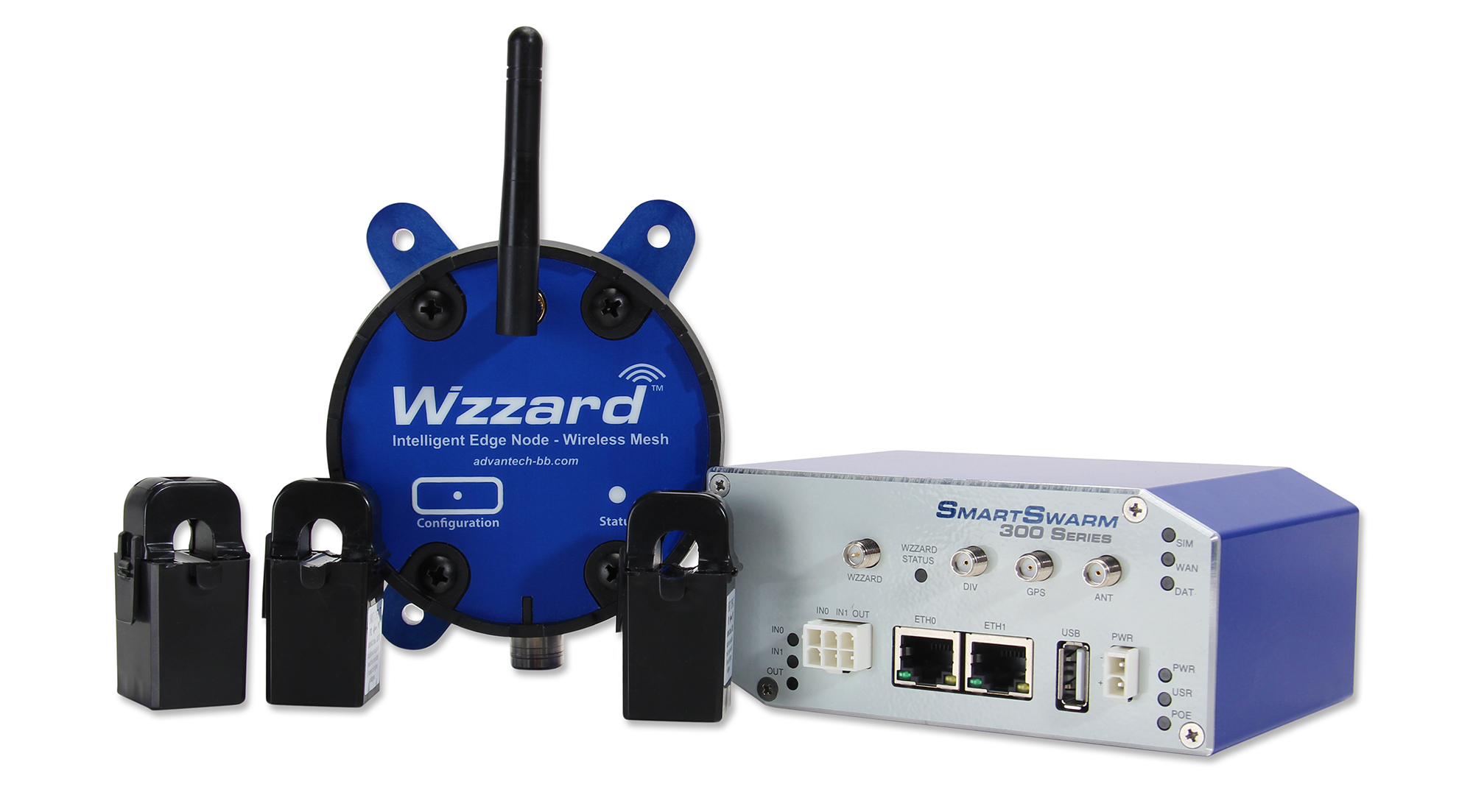 Advantech Edgelink gateways were utilized to gather data from machineswith fieldbus ports available. The gateways provide a local rules engine and publish the data of interest to Ignition using MQTT.
The WISE-710 was installed in the manufacturing cell and connected to the available data port of the PLC, using either a serial or Ethernet connection. Edgelink software was then configured to read the tags or registers of interest, translate them to MQTT, and then publish—either on a timed interval or change of value—or through a more advanced rules engine.
Edgelink supports more than 200 PLC protocol drivers for collecting data from legacy devices, and features plug-and-play functionality to dramatically reduce software development time.
Supports multiple PLC protocol drivers for data conversion
Enhances cybersecurity with embedded security chip
Bridges the gap between OT and IT
WISE-PaaS/EdgeLink 3000 tags
Learn More About the IIoT
To learn more about successful IIoT technology deployment projects and IIoT trends, check out our "IoT at the Edge" podcast with Mike Fahrion, CTO of IIoT Solutions at Advantech. Listen to the podcast here: https://soundcloud.com/iotattheedge.