HVAC and Building Management Systems
3/26/2020
Oil production plants use facilities which process production fluids from oil wells in order to separate out key components and prepare them for export. Onshore oilfields have many permanent oil production facilities and installations which carefully manage the production of fluids. In order to make the best use of these facilities, a key government agency in the UAE was looking for new ways to make managing their facilities easier, as well as increase operational and energy efficiency.
Startech, an Industrial automation and IT integrator based in UAE, collaborated with a well-known system integrator based in the US and Advantech to supply several human machine interface (HMI) thin client terminals and direct digital control (DDC) units to the Kuwait Oil Corporation (KOC) to monitor and control heating, ventilation, and air conditioning (HVAC) units in different onshore facilities. There were nine sites that needed HVAC equipment like air handling Units (AHU), air cooled condensing units (ACCU), and fan control units (FCU), which are all controlled and monitored using Advantech's panel mounted TPC-1551T thin client HMIs.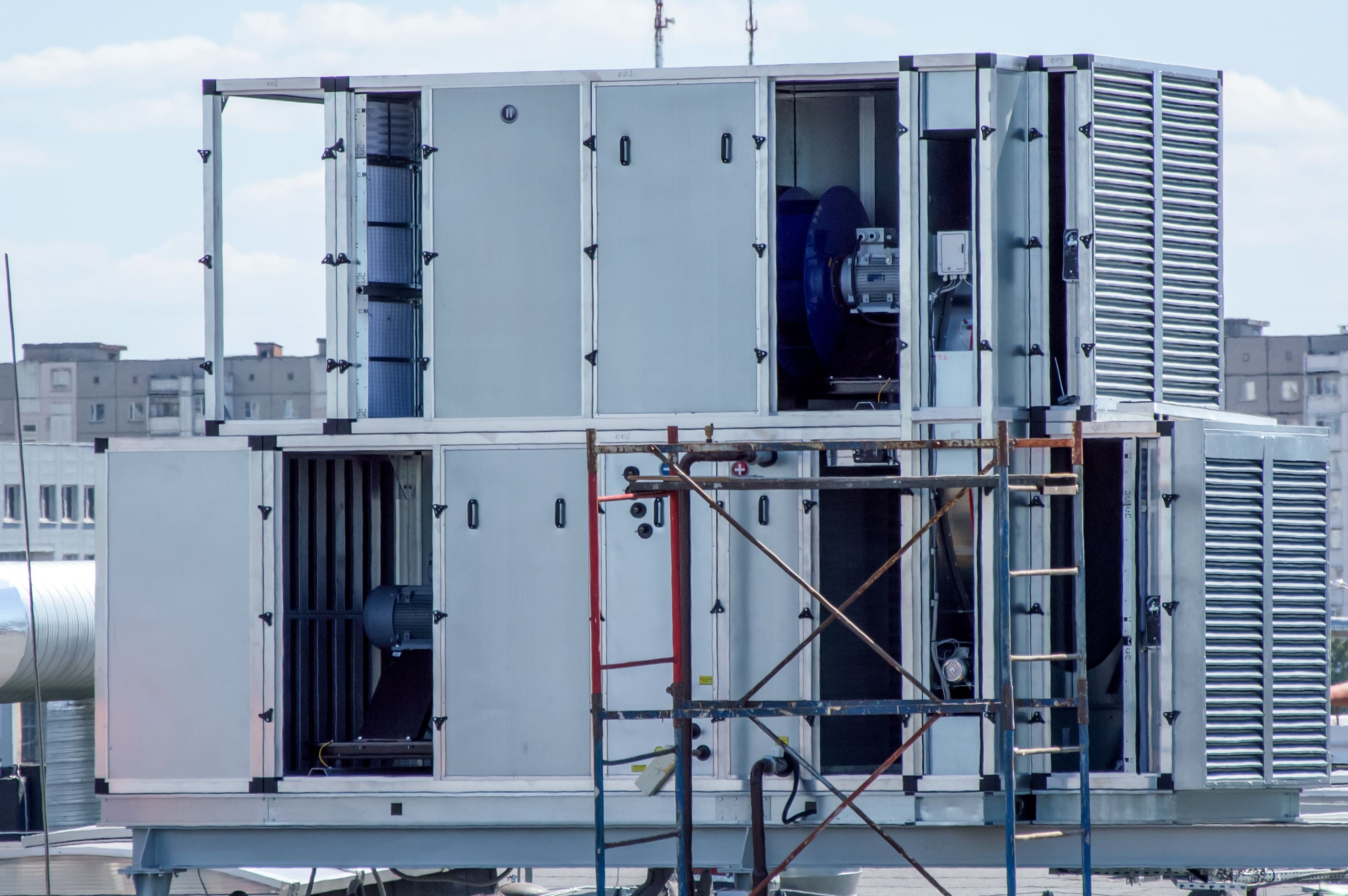 In one of the many oil production facilities and installations which carefully manage production are a number of administrative building close by substation areas which needed industrial grade HVAC systems that could be easily administered by one or two staff. HVAC building management systems were installed in each of the so-called GC-32 facilities which are associated with the 120,000bpd capacity Burgan Oilfield in Kuwait. The region is subtropical desert with very mild warm winters and scorching hot summers, where the combination of temperature and humidity makes the heat really oppressive, so robust efficient air conditioning was an essential requirement - not a luxury.
This HVAC building management project integrated HVAC units like AHUs and ACCUs with the DDC controllers and HMIs. Advantech's TPC-1551T HMIs support 1500 tag licenses. This means Each HMI and DDC can configure and control hundreds of edge devices simultaneously – something standard switches and terminals would not be able to do. The HMIs are panel mounted and communicate with the DDC controllers using the industry standard BACnet/IP protocol. Graphics and programming was developed using Advantech's powerful WebAccess HMI software.
Panel mounted HMIs are used to monitor the operation of all HVAC units. For example, real-time data from the units are shared via the DDC controllers using the BACNet/IP interface to the HMI's which monitor temperature values and permitted tolerances. Special drivers were needed to be written to support key features required by the customer so Advantech and Startech engineers worked closely to develop these drivers leveraging Advantech's long-term experience in the industry and cumulative expertise to deliver this key requirement on time.
A number of high precision sensors capture environmental information in the buildings, and adjust the temperature and humidifier through the DDC field controllers, to ensure consistent air, humidity, and temperatures throughout the buildings. If the system flags an abnormal event, it will display the field conditions on the HMI screen and issue alarms to remind operators to take action. In addition, data is logged in the HMI and presented using the powerful data visualization tools built into the Webaccess HMI software.
Advantech WebAccess is a browser-based HMI/SCADA software package and open management platform. With support for various communication protocols and the inclusion of a node upload tool (Super SCADA) and automatic switching redundancy mechanism, WebAccess allows system integrators to easily combine various heterogeneous systems into a connected and stable smart building management system. The platform's browser-based access and graphics control software reduce the time and effort required to implement smart building management.
WA-HT1551T-E15H1AE: 15" XGA TFT LED LCD thin-client terminal

Webaccess/HMI: Advantech Webaccess/HMI software

XL2000B3A: Programmable universal BACnet building controller
Advantech's WebAccess software is the ultimate control system for any intelligent building management system project. In this application, it is integrated into the administrative buildings in KOC plant to ensure all devices not only work safely and reliably, but also provide energy saving capabilities while extending the life span of devices. Advantech's TPC-1551T HMIs controlled the HVAC building management systems which kept the plant equipment cool as well as the staff who managed them. Senior management were also happy as the new HVAC systems saved more energy than before.
Why Advantech (Feature Highlights)
Flexible engineering support – leveraged expertise to co-develop special drivers

Direct digital controllers – simplified system configuration topology

Pre-sales/After-sales – access to global and local support

Competitive price point – higher ROI