OCR for OHT Traceability and Management in the Semiconductor Industry
5/6/2019
Wafer quality is a top priority for semiconductor factories. The OHT (Overhead Hoist Transfer) plays a key role in AMHS (Automatic Material Handling system) on the production line. Because wafers can be easily damaged during the transfer process, the traceability of the OHT system helps manage the risks. Tracking traceability is a challenge because most semiconductor factories have implemented different OHT systems and that makes tracking more difficult.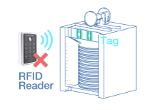 1. Able to trace each OHT without modifying existing hardware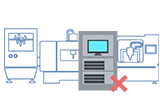 2. Compact form factor to save installation space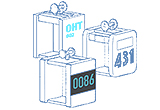 3. Supports OCR training for different fonts on various branded OHTs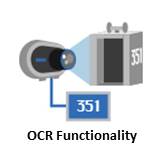 1. ICAM-7000 supports OCR for component traceability, without needing an RFID reader and tags to be integrated with the existing OHT system, thereby eliminating potential interference from RFID.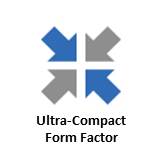 2. Ultra-compact design ensures easy deployment in industrial environments with limited space.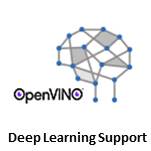 3. Supports Intel's deep learning inference toolkit OpenVINO™, which facilitates new font training for rapid deployment.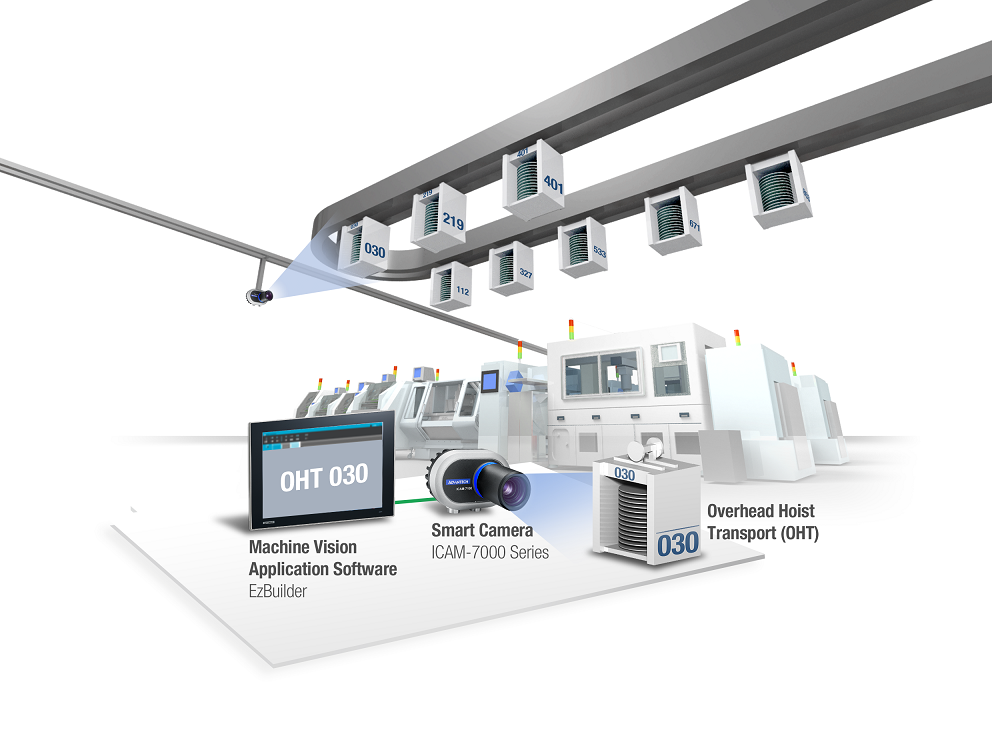 ICAM-7000 Series: Smart Camera

EzBuider: Intuitive GUI and Configurable Machine Vision Application Software