Preventing Production Line Jams At Baked Goods Factory
12/29/2019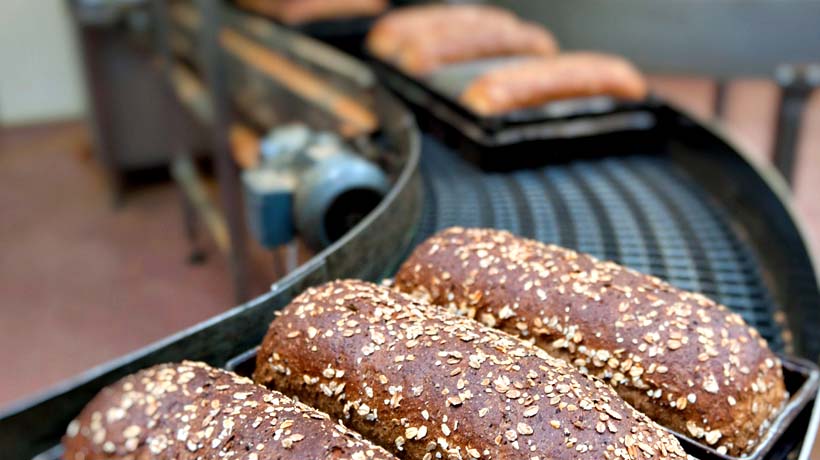 Production at a large baked goods manufacturer was nearly "toast". The numerous baked goods products used numerous pan sizes. A constant-speed conveyor system caused major headaches with pan jams and inconsistent conveying rates into the bun cooler and bagging lines. The company needed a quick and economical way to smooth out the lumps and implement intelligent control. The conveyor system utilized RS-485 communications, was nowhere near its end-of-life and represented a huge capital investment. Replacement was out of the question.
Luckily, the company's system integrator had recently learned about Advantechs' data communication devices. Connecting an optically isolated serial converter from Advantech, a touch panel and PLC was easy. Now, the oven discharge conveyors and de-panning of bread products can be monitored and controlled automatically. The company preserved its legacy equipment investment and increased plant floor productivity at the same time. And, the "dough" is rolling again…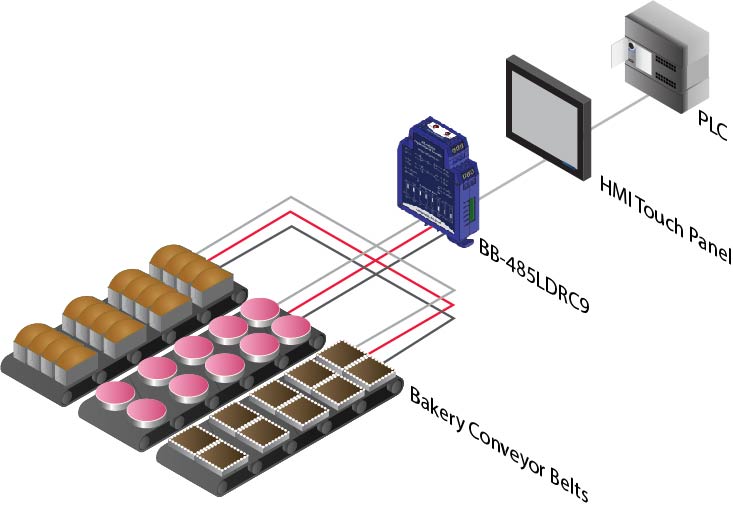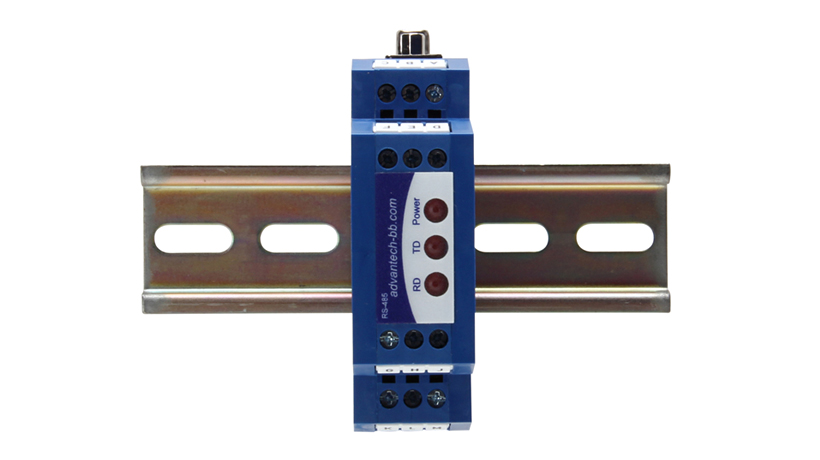 Converts RS-232 data to RS-485 data
2000 V, 2-way isolation on input and output
115.2 kbps data rate; extends data up to 1.2km
Wide temperature range: -40 to +80 °C
DIN rail mount10-30 VDC operation
FCC, uULus Recognized, CE, NEMA TS2
RS-232 connects to DB9 or terminal block
RS-422/485 connects to terminal block
LED indicators for RD, TD, Power
Modbus ASCII / RTU compatible
Automatic Send Data Control
For price-for-performance value, choose serial converters from Advantech - RS-232/422/485, TTL, current loop, baud rate, Allen-Bradley™, fiber optic and more. Designing, customizing, and manufacturing rugged and reliable products, Advantech provides IoT, M2M, industrial automation and device networking solutions. Whatever data protocol you need to convert, we can help you, too.