Production Line Inspection Solution for Smart Factories
5/18/2020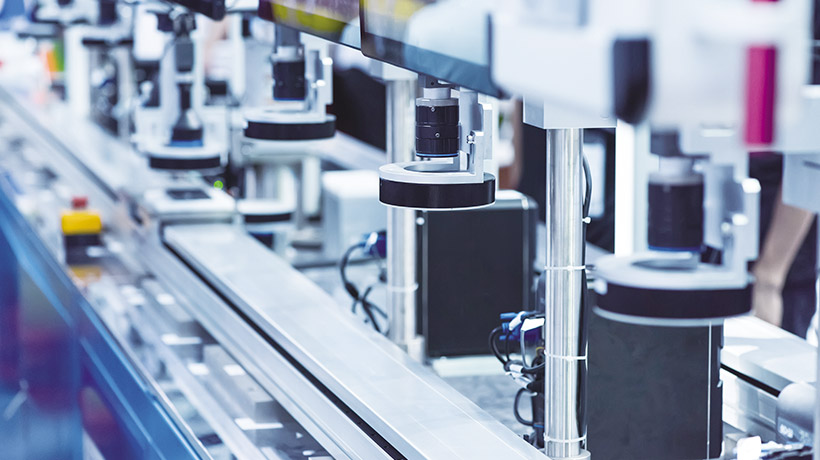 By 2022 the global machine vision equipment market is projected to grow to $13.62 billion due to the rapid evolution of smart factories. To bolster production line efficiency, machine vision solutions allow manufacturers to avoid allocating manpower for manual visual inspections and faulty component identification.
In traditional factories, production lines deploy manual labor to check products for appearance defects, print correctness, and product label portion sizing. However, manual detection sometimes misses errors and/or makes mistakes. Image inspection solutions are helpful for ensuring product quality while reducing liability. Such production line inspection systems only require low-profile solutions for image analysis.Furthermore, the production line space is limited and it requests small machine vision solutions for implementation into the production line.
Advantech offered the EPC-U2217 embedded system equipped with the latest Intel Atom processor technology. This offered a 30% CPU performance enhancement and 45% graphics performance boost. EPC-U2217 also featured machine vision software and a camera for a comprehensive production line inspection solution. Using this solution for product appearance inspection and analysis improved overall product quality and saved on liability costs.
Palm-sized, Fanless Design with Wide Temperature Support
EPC-U2217 measures 170 X 117 X 52.6mm with a fanless design which can be easily integrated into limited installation space. With its innovative top heat sink system thermal solution, it supports a -20 ~60°C wide operating temperature range for harsh environmental conditions in different factories. It also provides wide-ranging power input, from 12V to 24V DC, which allows customer to directly use the system under different power suppliers without requiring extra adapters for power transfer.
Dedicated I/O Design and Dual Storage Support
Despite of its palm size, EPC-U2217 still provides sufficient I/O, including 4 USB 3.0 and 3 LAN support for the USB camera or IP cam, 4 COM ports, EtherCAT, and an isolated CANBus for robotic and/or device control. EPC-U2217 is designed with one M.2 E-key and one full size MiniPCIe slot for expansion and wireless integration. It supports on-board eMMC for superior data security and reliability. Data is saved in the SSD or mSATA for better performance support.