IoT Gateway Solution for Smart Street Lighting System
5/17/2018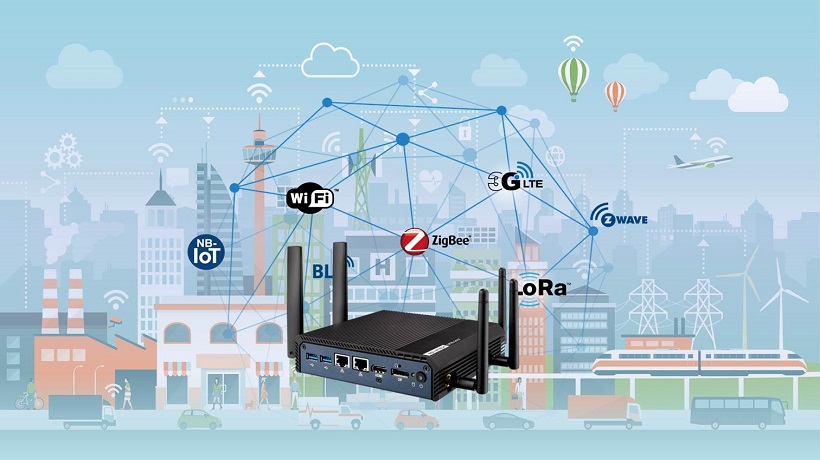 Thousands of street lights illuminate the city helping drivers and pedestrians find their way home safely. But huge amounts of electrical power are consumed doing this, so reducing consumption saves money and of course, helps the environment.
Requirements
A smart street lighting solution is the best way to meet these requirements. The city government decided to implement a solution with solar radiation sensors, environmental air quality sensors, and industrial computers in a smart street lighting system that automatically adjusted brightness when sensing daylight changing and vehicles or people approaching. To complete the system, a powerful IoT gateway computer is also needed to collect and control all data from these sensors.
Solution
Advantech's UTX-3117 uses several sensors and RF technology to switch lights on/off according to solar radiation, with an automatic 50-70% light dimming feature to save on power without decreasing safety, as brightness increases if approaching cars or pedestrians are detected. The Advantech UTX-3117 is designed as a gateway product for IoT applications. UTX-3117 powered by Intel latest Atom platform which has better CPU and graphic performance. It's a fanless, palm-size design with a double sided thermal solution that supports extended temperature operation. UTX-3117 offers 3 RF modules and 5 antennas and it has Advantech's intelligent software WISE-PaaS integrated to offer a total solution for bridging connectivity from sensors to the cloud.
Multiple-connectivity under Extended Temperature(-20~60°C)
Multiple additional devices can be deployed in the smart street lighting system such as environmental quality sensors like PM2.5 fine particle sensors, anemometers, and rain gauges. UTX-3117 serves as the core for RF and wireless data collected from the sensors in the wide area network. UTX-3117 supports various protocols including UTX-3117 supports various protocols including 6LowPAN, Zigbee, WiFi, BLE, LoRa, NB-IOT, and analyses useful data before sending it to the Cloud via 3G/LTE, WiFi, Ethernet. UTX-3117 uses an optimized thermal design that can sustain full load operation in -20~60 °C critical environments.
High Graphic Performance Platform
UTX-3117 is designed with an Intel® Atom E3900 processor which provides a 30% CPU performance enhancement and 45% graphic performance boost. It also includes HEVC and VP9 HW video coding/encoding functions. UTX-3117 was installed with an IP camera used to monitor city traffic flows and can advise drivers to avoid certain traffic hot spots. Furthermore, it can detect local parking zones and share available parking information with drivers. The IP cameras were also used for community surveillance and public safety, and their recorded video data could even assist in crime investigations.
Software Integration

Advantech's WISE-PaaS pre-configured cloud service software creates a path for data flow from sensors to the cloud, and it pushes sensor firmware updates from Cloud. WISE-PaaS also provides gateway health status monitoring and remote on/off switching from control rooms or mobile devices.
Conclusion
Via Advantech's UTX-3117 IoT Gateway with WISE-PaaS, the city street lighting system was quickly deployed for power saving, environmental data monitoring, and video surveillance to make the city smarter and safer.