Taiwan Cold Chain Association Leading Enterprises to Exploit Business Opportunities in Southeast Asia
3/4/2020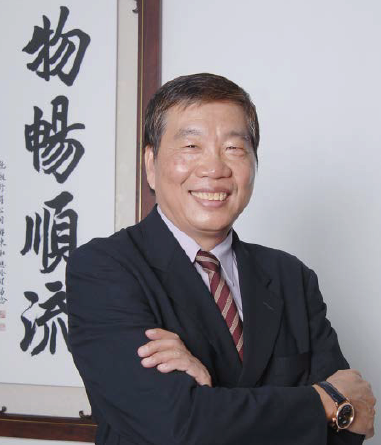 Photos provided by Advantech
Interview with Cheng Tung-he, TCCA Chairman
In Taiwan, people enjoy easy access to fresh seafood from around the world, as well as imported vaccines and medicine that need to be stored at controlled temperatures. Such convenience, made possible by the use of cold chain logistics technologies, underlines the critical role played by the cold chain industry in raising national competitiveness. The comprehensive cold chain industry in Taiwan, as well as its related hardware and software technologies and cost-efficient and high-quality services, not only raises quality of life for local residents but also bolsters Taiwan's economic growth momentum through international business development.
In view of this, a group of enterprises and professionals with expertise in cold chain management set up the TCCA in 2016, aiming to make Taiwan's cold chain industry the best in Asia. With a strong lineup of enterprises such as Advantech, it has successfully built connections to Southeast Asia, and is currently working to enter the Vietnamese market.
Strengths of Taiwan's cold chain industry
TCCA Chairman Cheng Tung-he pointed out that three phases can be distinguished in the evolution of the cold chain industry. The first phase is operational development, with a focus on increasing efficiency and lowering costs. China and many Southeast Asian countries are currently in this phase. The second phase, in which Taiwan finds itself at present, centers on management aspects. Taiwan is gradually moving toward the third phase, which is characterized by greater levels of sophistication and the ability to provide customers with thoughtful and safe services.
Cheng added that Taiwan's industry boasts a wide array of capabilities and resources, including: energy-saving logistics centers; earthquake-resistant shelves; energy-saving refrigeration in trucks; monitoring and management of cold chain storage, transport and distribution; multi-temperature operations; and cold preservation. Indeed, Taiwan is far ahead of Southeast Asian countries in terms of technologies and services. Taiwan's industry in recent years has also ventured into smart applications and services, and is well equipped to cultivate markets in Southeast Asia.
Vietnam's cold chain market
With a population of nearly 100 million and a fast-growing economy, Vietnam is a key priority in the Southeast Asia strategies of Taiwanese cold chain enterprises. Of particular note is the fact that Vietnam is an agricultural powerhouse, aiming to expand its agricultural and fisheries exports from US$40 billion to US$100 billion. However, due to insufficient technological capabilities to preserve products, Vietnam suffers from great losses and waste. The country therefore urgently requires cold chain services that are based on smart management, so as to reduce these losses and increase the quality of its agricultural products.
"Vietnam has great demand for proper storage and transport of fruits and vegetables, meat products, and seafood," added Cheng. "Additionally, the retail sector in the country is witnessing rapid development, boosting cold chain demand among distribution channels and logistics centers. In fact, the compound annual growth rate of Vietnam's cold chain industry is expected to reach 10.4% in the period 2016-2021."
To better achieve business opportunities in Southeast Asia, the TCCA formed a top-level team in early 2019 consisting of leading cold chain enterprises and organizations including Advantech, the Industrial Technology Research Institute, Kenmec, TechBesh, WAP, Flutai, Li-Hsin Investment Corp., and BankPro. These enterprises and organizations offer a wide array of solutions, and by joining hands they are well positioned to make a big push in the Vietnamese cold chain market.
Advantech contributes smart capabilities
Representing these enterprises, the TCCA signed a letter of intent on cooperation with the Council of Taiwanese Chambers of Commerce in Vietnam at a seminar and exhibition concerning the development of Southeast Asian markets. By working with Taiwanese companies based in Vietnam, the TCCA has further strengthened its efforts to develop local market opportunities. The TCCA also dispatched a delegation to the Taiwan Expo in Hanoi in 2019, and held a seminar to demonstrate the innovative technologies of Taiwanese cold chain enterprises and share Taiwan's experience and solutions. Feedback during these events was tremendous. The solutions and success stories derived from Advantech's incorporation of IoT and AI technologies have moved Taiwan's smart soft power to the forefront in Vietnam.
Cheng added that "the Taiwanese cold chain industry has to further elevate itself to provide even more sophisticated solutions, and must extensively leverage information technology. Likewise, when technology companies enter the cold chain sector, they require a great deal of sectoral know-how, no matter their size." Advantech is a global leader in the field of industrial computing. Its automation products conform to international standards, and its management and workforce have an international outlook. The company also operates a large distribution network across the globe. The TCCA, meanwhile, has members spread throughout the industry, and possesses considerable know-how. Cooperation between Advantech and the TCCA is thus mutually beneficial, allowing Advantech to deepen its alignment with the industry and TCCA to assist up- and downstream companies with expanding international markets based on Advantech's strengths.
The TCCA is currently engaged in discussions with the government of Vietnam's Lâm Đông Province, a major agricultural center, in the hope of establishing a logistics zone featuring distribution and storage components for agricultural products in collaboration with TCCA members as well as Vietnam-based Taiwanese enterprises. Cheng emphasized that "to take on such a large project requires cooperation across the industry chain as well as a lineup of leading enterprises. Developing overseas markets individually can be an arduous task for Taiwanese enterprises. But by working together, they are able to create even greater business opportunities."