Virtual Teller Machines Leverage Advantech's Multi-Functional Security-Enhanced Industrial Motherboard
9/28/2020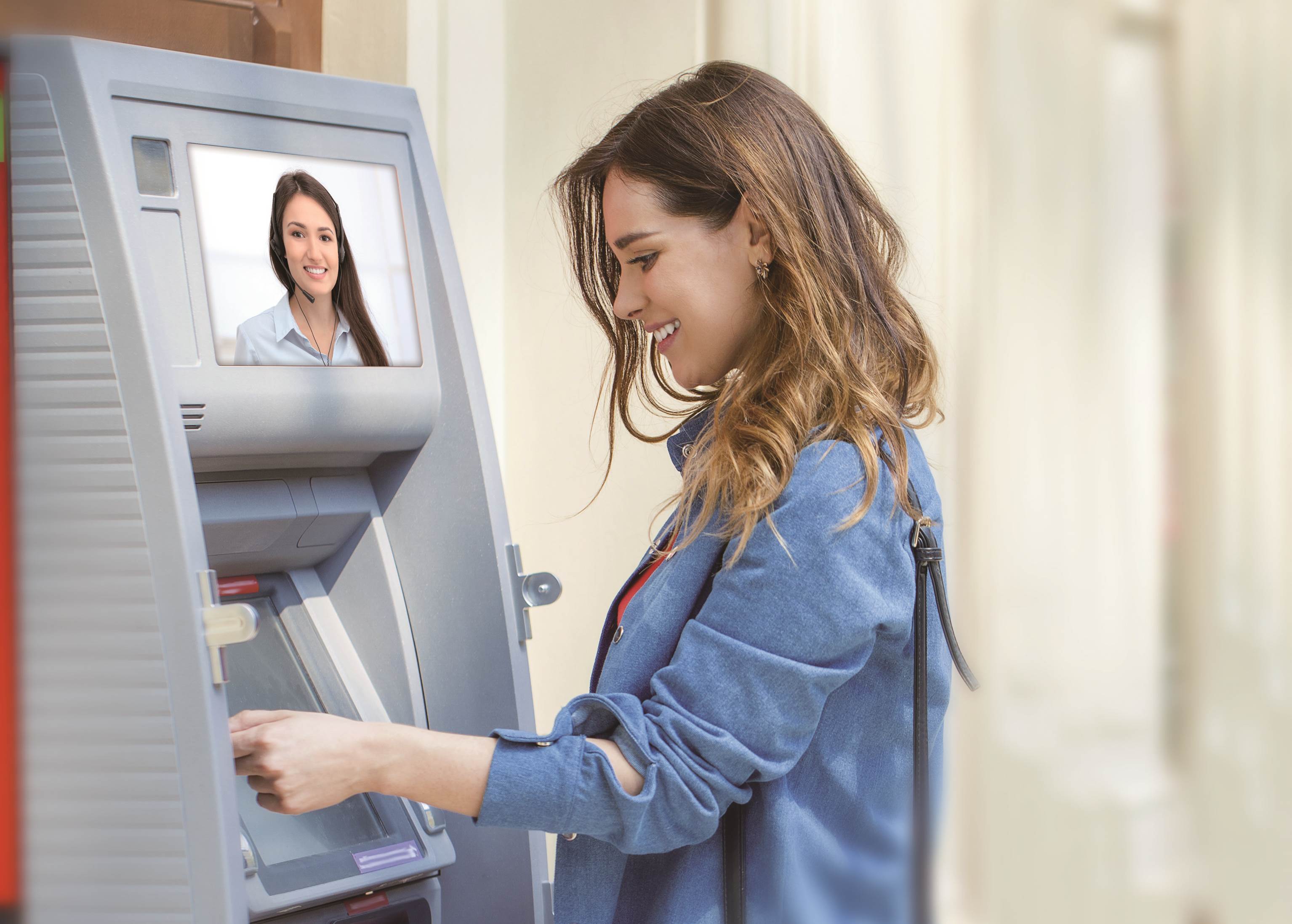 To deliver innovative personalized services and solutions that reduce operating costs, the financial industry is embracing a "digital-first" mindset. This mindset moves frontline activities into digital channels to improve experiences, including touchless experiences, for consumers. Convenient customized services help customers conduct banking in real-time. Using virtual teller machines (VTM) customers can perform complex banking transactions while interacting with bank service specialists via video conferencing. Conventional ATMs have limited functionality and can only be operated using buttons. A VTM is capable of handling 95% of traditional frontline services while reaping the cost benefits yielded by flexible workforce management, and the ability to service machines during off-hours.
VTMs effectively integrate digital convenience and human interaction. Equipment manufacturers are seeking highly reliable hardware designs to ensure stable long-term operation and fulfill growing demands for VTMs. Tellers located in call centers require powerful computing performance and ample network bandwidth. These capabilities are necessary for real-time communication and video conferencing.
Diverse I/O and additional expansion slots are needed for VTM to connect cameras, dual-touchscreens, network modules, and other external devices. As borderless online communication becomes increasingly widespread, the importance of cyber security — as it relates to data protection, backup, and encryption in online banking — is growing in prominence. Therefore, a comprehensive hardware and software security solution is necessary.
Advantech's AIMB-506 Micro-ATX motherboard, powered by 9th Gen. Intel® Core™ i7/i5/i3 processor, provides outstanding computing and graphics performance. It is ideal for VTM applications that require simultaneous video transmission and transaction requests. Equipped with 20x USB ports, AIMB-506 can connect to cash dispensers, receipt printers, scanners and other external devices. Additionally, AIMB-506 supports dual independent displays, enabling VTMs to run advertisements while interacting virtually with tellers.
Reliable USB Control Design
To prevent malicious attacks and minor computing glitches, AIMB-506 utilizes a USB power on/off design. This design enables embedded USB control to discontinue the power supply from the device using a GPIO. Additionally using a custom API or Advantech WISE-DeviceOn software, bank managers can remotely monitor and control VTM operation around-the-clock. This mitigates limitations caused by working hours, location, or personnel.
Enhanced Security Design and Software Support
Advantech understands the importance of cyber security in online communication and transactions. Indeed, privacy and security are key to VTM applications. To this end, Advantech offers integrated hardware and software solutions aimed at avoiding intrusion and invasion. In regards to hardware, AIMB-506 utilizes Infineon Trusted Platform Module (TPM) to secure data when the system is encrypted. To strengthen data protection and real-time monitoring, Advantech offers the remote management software WISE-DeviceOn. Additionally, unauthorized programs are blocked using McAfee which supports dynamic whitelisting models. Advantech further consolidated automated backup functions using Acronis. Acronis facilitates recovery when data is either corrupted or physically damaged.
Demands for VTMs are growing in the banking industry. Advantech's AIMB-506 with integrated software, remote management capabilities, and enhanced security, yields higher performance at a lower cost of ownership. Advantech's solution ensures reliable and efficient banking operations.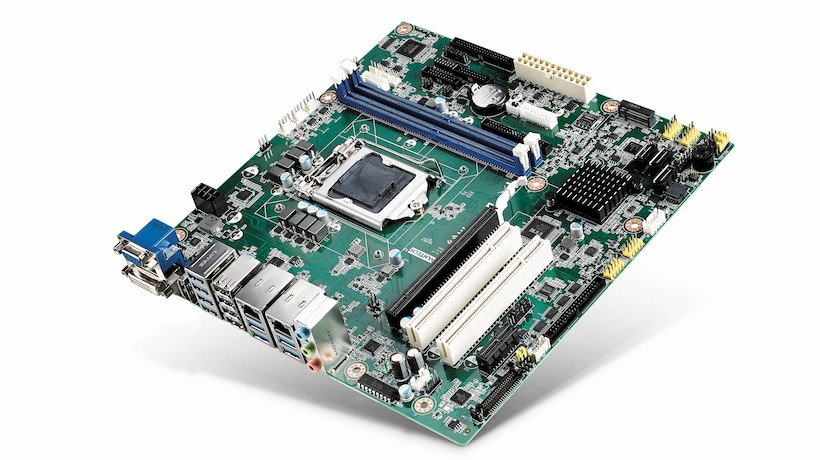 AIMB-506 Key Features
8th/9th Intel® Core™ i processor

Dual-channel DDR4 RAM and dual displays (eDP, VGA, DVI-D, DP 1.2, and LVDS)
Multiple I/O: 20 x USB, 14 x COM, 16-bit GPIO, and 1 x M.2 (B-Key)

FCC/CB Class B certified and ESD support level 2 (Contact 4 KV)

Product lifespan of approximately 15 years

Pre-installed WISE-DeviceOn software with remote USB power on/off