WISE-EC Provides a One-Stop Solution for IoT
8/14/2018
Though the total reach of the Internet of Things (IoT) is huge, it is a typical long-tail market, which with few exceptions of large scale applications, targets numerous niche markets of smaller-scale vertical applications. Moreover, similar applications launched in different geo-regions by different service providers under different regulations, can generate a huge number of derivative products each with slightly different specifications. For IoT application developers, how to cope with all kinds of demands and changing product specifications is a tough challenge, which is a problem the Advantech M2.COM open standard sensor platform is aimed at solving. (See Figure1)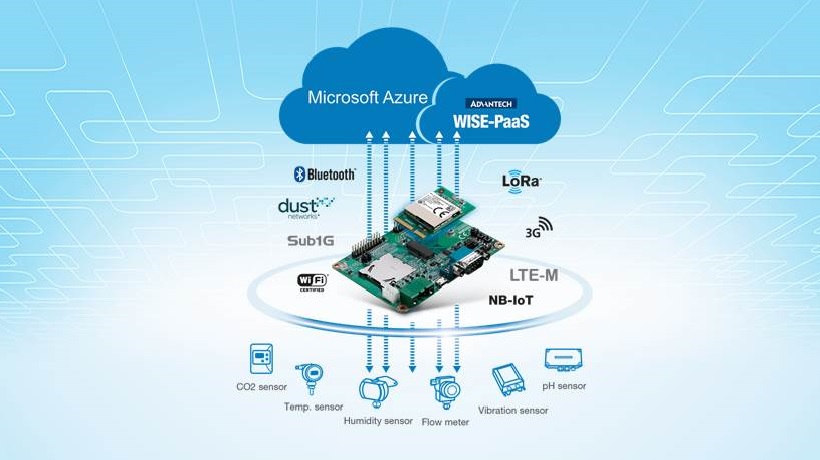 Figure1: Advantech WISE-EC M2.COM IoT Sensor Node Platform
Application Development Platform is Key for Proliferating Wireless IoT
Though it is feasible to use wired connections in some IoT application scenarios, wireless technology is still more convenient to deploy and is the preferred communication for most application developers. However, designing and integrating wireless requires professional experience and specialized engineers. This potentially means high upfront cost investment on equipment. Therefore, the strategy for development is to simplify and lower the entry barrier for wireless application design and allow all kinds of embedded devices to connect to the network with ease. Such a platform, accordingly, has become the focus of Advantech's embedded computing business.
Andy Lin, Advantech WISE-EC Senior Manager (Photo 2), and senior product manager at Advantech's embedded computing business group said, "Advantech's wireless communication business in the past had mainly played the role of a distribution agent and added-value service provider. But with the advent of IoT, more and more embedded devices use wireless, so Advantech started to think about re-positioning its businesses in order to bring more value to its customers."
Photo 1: Advantech WISE-EC Senior Manager, Andy Lin
"Application development of wireless systems is not straightforward as it usually requires an experienced engineering design team as well as potentially heavy investment on labs and equipment. In addition, the IoT infrastructure is full of different communication protocols and incompatible chip/module form factors and pin definitions, which puts great restrictions on application designs and makes it difficult for developers to respond to fast-changing market demands. Furthermore, in the area of industrial applications, embedded products are used mainly for data acquisition and control, which means software plays a critical role, but these software products often lack standards as well. Worse, many of these software products are void of features for connection to cloud services."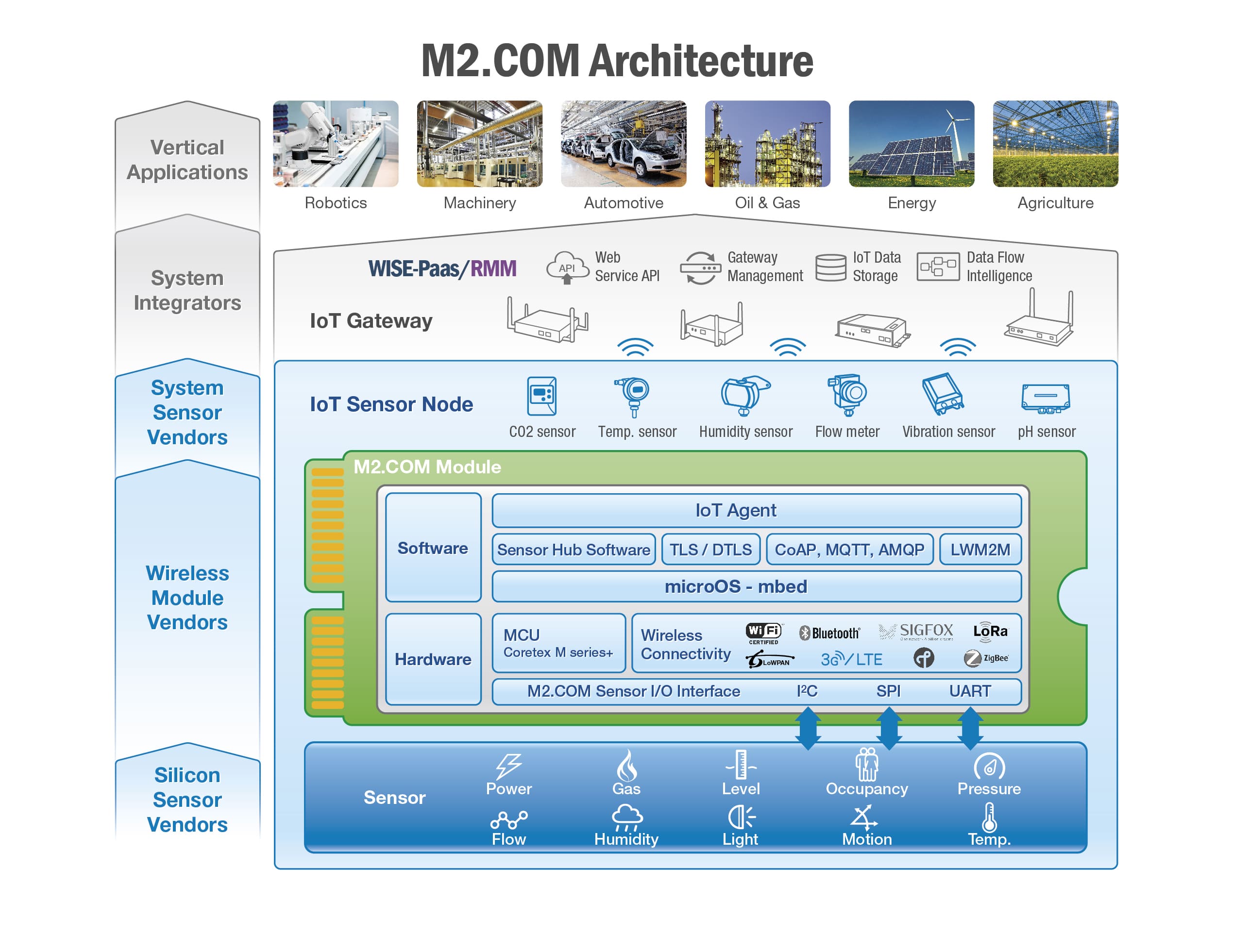 Figure 2: Advantech IoT Building Blocks using M2.COM technology
Mr Lin continued, "Addressing these problems, Advantech decided to develop standardized IoT building blocks (see Figure 2) to simplify the development of applications, with the goal to amplify the IoT market. In terms of hardware, the common elements of all IoT applications include CPU, sensors, wireless connection, and power management. Accordingly, Advantech decided to integrate these hardware elements with software elements including IoT/cloud connection, drivers, security protocols, and communication protocols, provisioning into a well-rounded platform for developing IoT applications. This permits modular designs for application developers and allows them to select and change function modules quickly so that they can respond to fast-changing market demands. Such modules need to be pin-to-pin compatible and share the same development tool kit and operating system to reduce trouble for the development work team. (See Figure 3)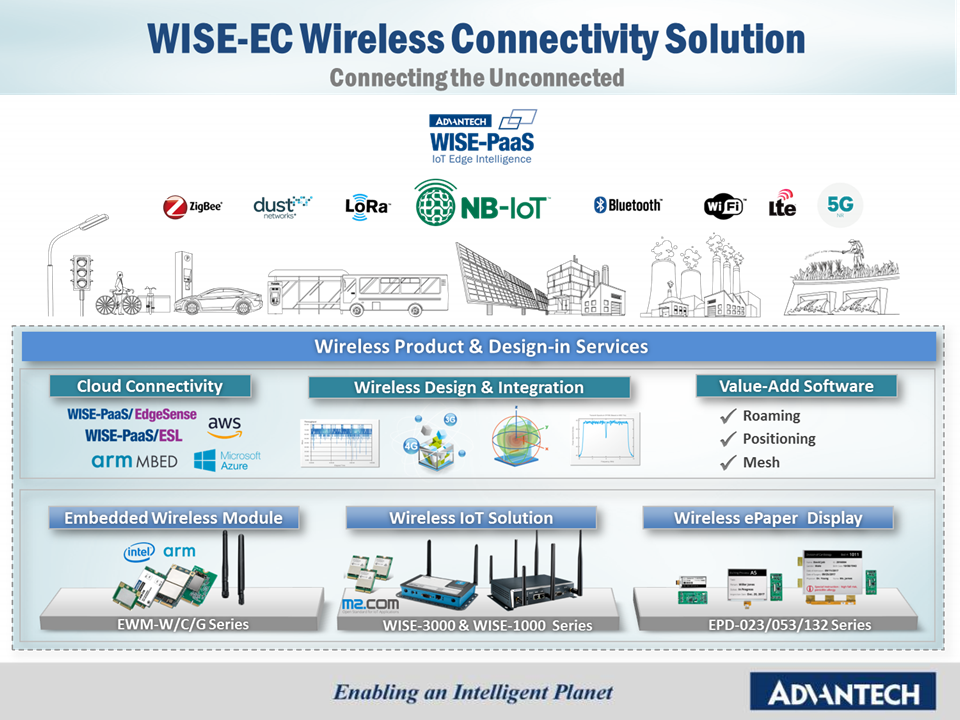 Figure 3: Advantech's design solution for solving customer's pain points in wireless
All these requirements led to the birth of Advantech's M2.COM product family with unified pin definitions. M2.COM incorporates an ARM-based operating system (MbedOS), and because ARM is dominant in the MCU market and has a mature developer ecosystem and tool environment, developers can log into the ARM official website and acquire Advantech's M2.COM documents, brochures, and a software development kit (SDK). They can then use their own accounts to get access to these resources and develop their applications directly via the web. (See Photo 2)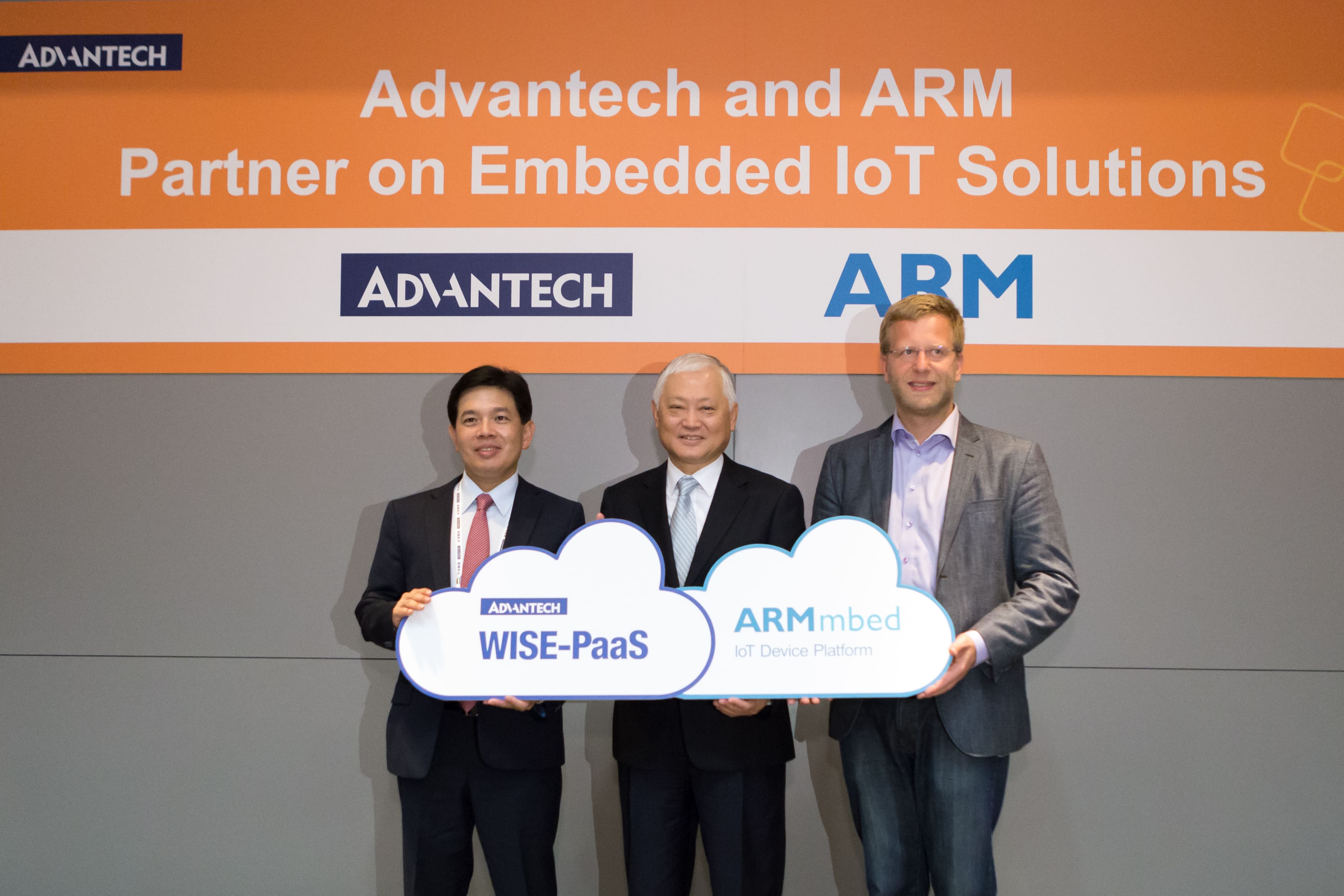 Photo 2: Advantech partners with ARM on embedded IoT solutions
It is worth mentioning that, the M2.COM platform is designed for industrial applications and all Advantech hardware products support industrial level wide-temperature ranges and communications with high interoperability and compatibility pre-certified by industry standards. This means M2.COM users will save time and effort on certifications and verifications; allowing them to bring their products to the market faster.
In brief, the M2.COM plays the role of an accelerator of IoT application development and allows upstream and downstream partners in the industrial chain to get involved via open standards; thereby helping the overall ecosystem of IoT applications grow more vibrantly.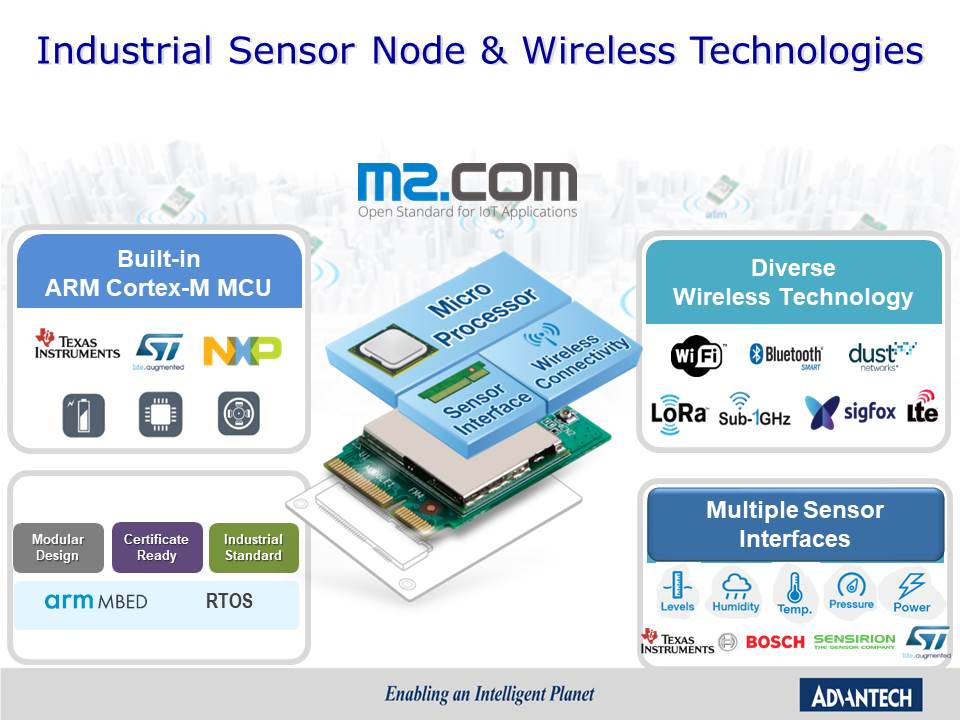 Figure 4: Advantech WISE-EC M2.COM and ARM Mbed
ARM Architecture Helps Realize Secure/Large Scale Deployment
To realize large scale deployment of IoT applications, M2.COM uses the ARM architecture. With the Mbed OS and ARM security, M2.COM realizes end-to-cloud connection with ease and is capable of managing thousands of sensor nodes with high overall system security. (See Figure 4)
A typical IoT architecture is composed of field devices at the bottom layer, various gateways in the middle layer, and cloud services at the top layer. The solution provided by ARM covers the needs of these three layers—with a Cortex-M based MCU carried in the field devices at the bottom layer, Cortex-A processors used in the middle layer gateways, and the Mbed cloud platform used at the top layer providing industry-familiar cloud services.
Mbed Cloud is middleware specialized in dealing with network connection and provisioning. With Mbed Cloud, the managers of IoT applications can monitor and control the operation of all kinds of devices and implement automatic firmware updates. These features are pretty important for the security of IoT applications. Were it not for the ARM security feature, application devices are vulnerable to attacks and changes to software and devices, imposing serious threats to system security. Protocol stacks are also vulnerable to security threats and hackers could easily breach a system via them; if the stacks are not well-guarded, intruders could change the firmware.
The ARM security mechanism is similar to TrustZone, which separates the software in IoT devices into critical and non-critical sectors. The critical sector is protected by Microvisor with data encryption and therefore is not easily to be breached. As for data transmission among end-devices and gateways, the Transport Layer Security (TLS) mechanism is used to encrypt and decrypt data transmitted, so that even if a data packet is intercepted during the process of transmission, it cannot easily be cracked and interpreted. At the layer of gateways, a similar security mechanism is also deployed called Mbed Cloud & Mbed Edge, with critical software at the gateways segregated to prevent hacks.
Because ARM was able to provide such comprehensive IoT security features, Advantech decided to partner with the company when they were developing the M2.COM platform. Security has always been a paramount concern when it comes to the penetration of IoT applications into the market. Only with reliable security will customers will feel safe to expand their rollout of IoT applications. (See Figure 5)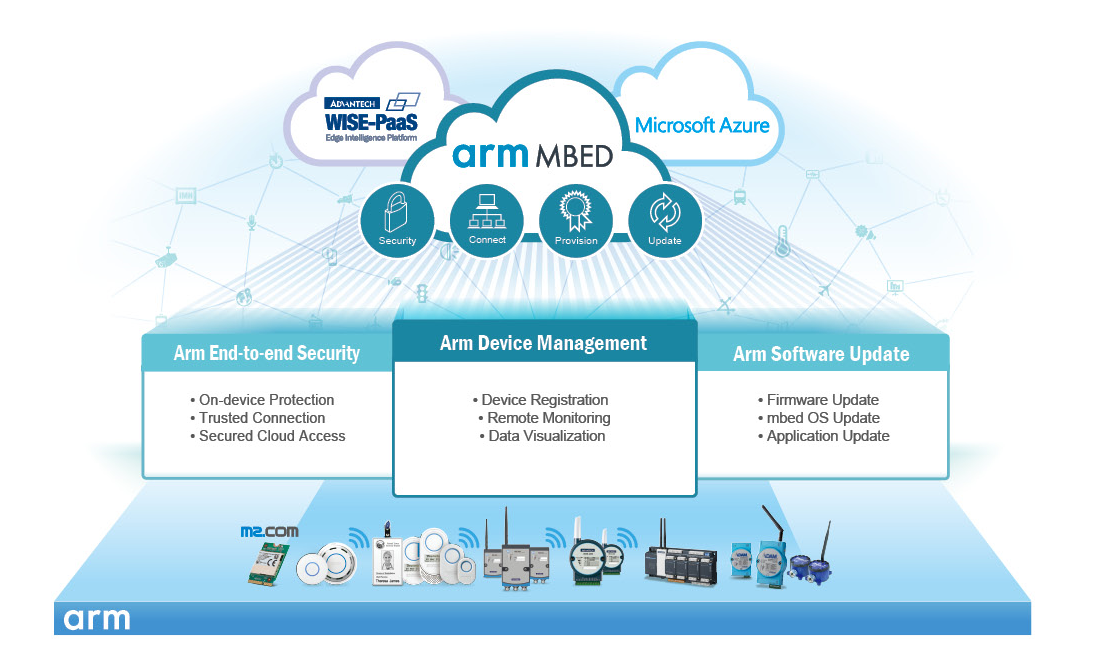 Figure 5: ARM's Mbed security features for IoT application deployment
Wireless Design Service Solves Customer's Pain-points
Though M2.COM is already been a well-rounded IoT development platform, Advantech found that many device developers were not familiar designing and integrating wireless technology. Even when Advantech provided them with a complete soft-and-hardware platform solution, it was still difficult for them to cross the barrier into wireless technology. This made Advantech decide to start developing design services to resolve their pain-points.
For example, a Taiwanese water meter manufacturer had intended to develop smart water meters supporting LoRa and NB-IoT wireless features, but found it difficult to complete product design on their own as their company did not have a team of experts in wireless so they had to face the reality that the upfront investment on wireless technology was going to be huge, which required specialized equipment such as network analyzers, spectrum analyzers, base station simulators (signaling tester), and even a microwave chamber, all of which might cost millions of NT dollars. Since Advantech already had all these resources, they decided to offer design services to help the customer introduce and integrate wireless into their own applications. (See Figure 6)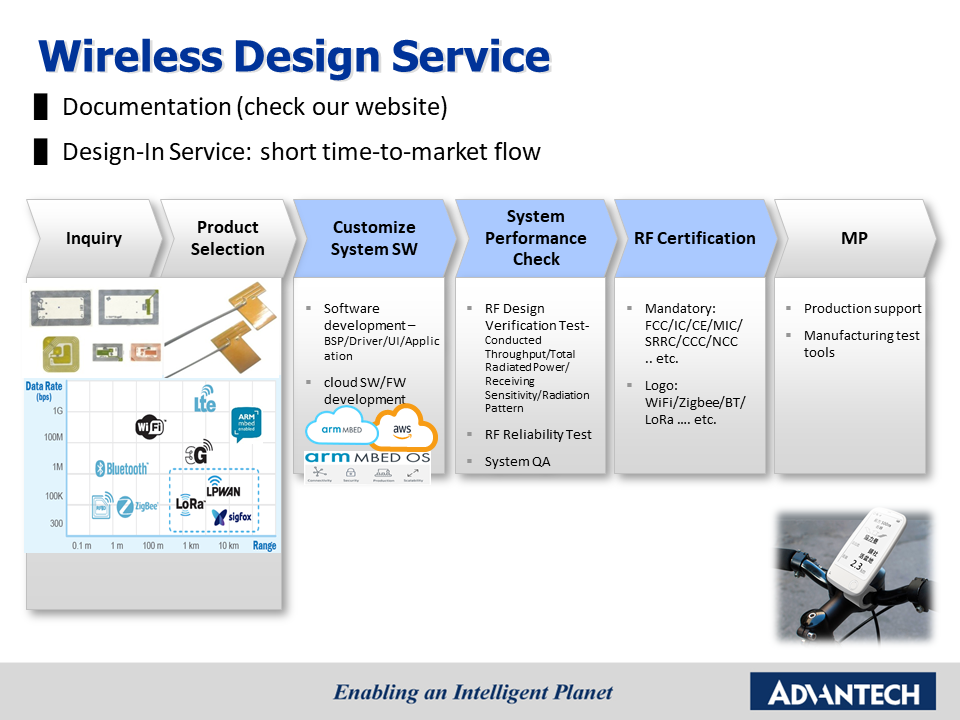 Figure 6: Advantech wireless strategy design service simplifies and lowers the barriers for developers
For Advantech, this is also a good opportunity for transitioning from a manufacturer to a full service provider. The Advantech wireless technology team has designed a workflow for providing a comprehensive service, which starts from the selection of wireless technology suited for the customer's target product, to the selection of antennas feasible for the mechanical design of the customer's product, to a series of tests and verifications as well as design debugging. With such a one-stop service, Advantech helps our customers solve their pain-points. We believe that only when our customers are doing well with their businesses can Advantech promote and expand its business as well. (See Figure 7)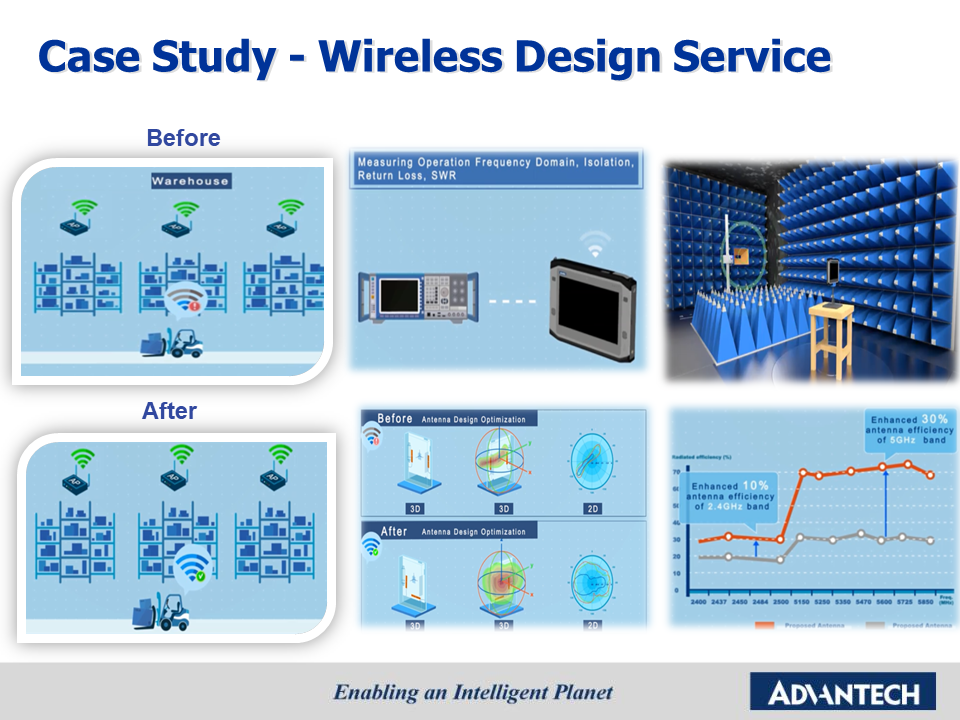 Figure 7: Advantech wireless design service helps to enhance antenna performance.