Advantech's WISE-PaaS Platform Plays a Key Role in Accelerating the Development of Smart Transportation Applications
2/23/2022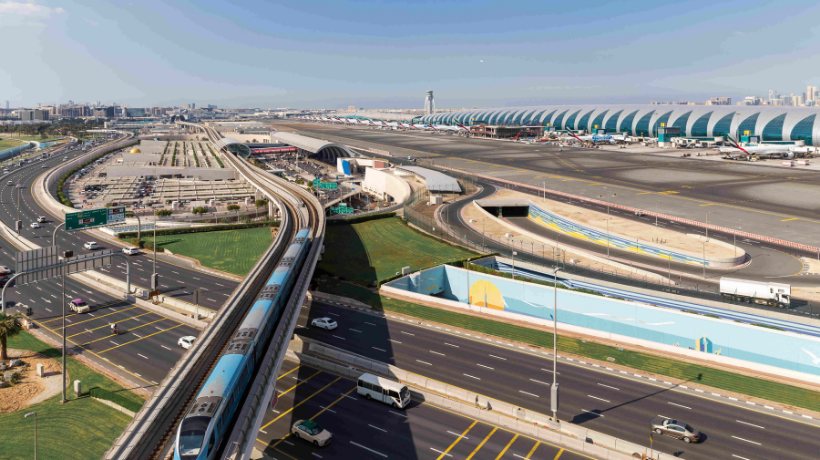 Interview with Sam Chuo, Senior Business Development Manager of Advantech
Continual advancements in digitalization, 5G, and AIoT technologies are combining with trends towards contactless business created by the COVID-19 pandemic to increase demands for smart city applications. Likewise, the growing popularity of autonomous vehicles has made smart transportation one of the most popular smart city development applications.
At the moment, the digital transformation of the transportation sector has expanded to include many fields — including airports, highways, railways, mass rapid transit (MRT) networks, buses, charging stations, and smart poles. All aspects of equipment networking, data acquisition and analysis, centralized cross-site management, and agile application development require the support of a powerful IoT management platform. This is why Advantech is utilizing its WISE-PaaS industrial IoT platform to promote digitalization and collaborating with transportation systems integrators (SIs) to educate partners on transport protocols, technologies, and customer needs. Together, we are working to develop various IoT application solutions for smart transportation in an effort to satisfy the operational needs of different sectors.
Assisting rail transit companies execute cross-site operations management
According to Sam Chuo, Senior Business Development Manager at Advantech, various smart transportation applications have similar operational architectures. Indeed, they all involve connecting the edge to a cloud platform for conducting data acquisition and device management despite the complex differences between application scenarios. For example, smart transportation solutions incline more towards the service industry than smart factory applications — making passenger safety, comfort, and convenience important considerations. In addition, the construction of transportation infrastructure is often tied closely to government regulations; thus, the direction of policies and regulations correspondingly influence demands for IoT implementation.
Likewise, the many elements connecting IT and OT systems in the transportation sector make collaborating with traffic engineering consultants, SIs, cloud service providers, and IoT platform providers (such as Advantech) essential. Plus, there are numerous factors involved in establishing close collaboration, maintaining solution flexibility, and supporting various protocols.
Considering all these elements, Advantech's WISE-PaaS platform provides the ideal solution for complex transportation projects. With its high flexibility, enhanced security, and easy integration, WISE-PaaS can support the entire service process from the edge to the cloud. This is the reason Advantech has participated in various smart transportation projects in recent years and become a popular partner for many transportation engineering consultants and SIs.
For example, Advantech has been involved in various smart pole projects led by county and city governments in Taiwan. Many devices, such as 5G base stations, sensors, roadside equipment, and network cameras, have been installed on street light poles that are interconnected and managed via WISE-PaaS. Additionally, because autonomous vehicles must collect roadside data while performing computation and transmission tasks, they require a reliable and seamless connection to smart poles. As the use of electric and autonomous vehicles becomes more prevalent, demands for smart pole construction are expected to increase.
Advantech has also contributed to many rail transit construction projects, even co-developing subway station management applications with SI partners in China. The WISE-PaaSplatform allows data from multiple sources to be easily accessed and supports visualization and digital twinning functions to provide managers with a clear overview of real-time operations. Information regarding every transit route, station, and piece of equipment can be visualized using a tree diagram. This level of detail allows administrators to check the relationship between different stations and pieces of equipment in order to optimize cross-site operations.
Supporting DevOps to realize the rapid iteration of transportation applications
Mr. Chuo also reported that Advantech recently formed an official partnership with FETC International Co., Ltd., a subsidiary of Far Eastern Electronic Toll Collection Co., Ltd. Together, these companies have co-created a next-generation electronic toll collection (ETC) management platform and exported the platform overseas. The platform has since been implemented in Thailand, providing an inspiring example of digital transformation in smart transportation.
The co-created ETC management platform is primarily based on the WISE-PaaS software MachineUnite. This is a machine-to-intelligence (M2I) software solution that can be integrated with sensors, cameras, RFID readers and other devices to facilitate equipment management and data visualization. For operations and maintenance personnel, MachineUnite accelerates troubleshooting and optimizes operational efficiency.
Finally, efforts to control the global COVID-19 pandemic over the last two years have sparked a trend for contactless interaction, which has altered the business model for airport services. For example, boarding passes used to be issued in person at an airline counter. However, this is now being phased out and replaced with self- service kiosks. With support for remote device control, WISE-PaaS provides a practical solution for navigating this paradigm shift.
Mr. Chuo highlighted that previously, applications in the traffic sector were infrequently updated. However, with the popularization of digital tools and mobile devices, consumer needs and habits have changed drastically. To keep up with these changes, businesses are faced with implementing application updates every 3 to 5 days. Because WISE-PaaS is based on Kubernetes (K8s) technology, it can support DevOps, CI/CD, and other tools that facilitate rapid updates. Overall, WISE-PaaS is a highly flexible and expandable solution that can accelerate the implementation of smart transportation applications.
The
WISE-PaaS industrial IoT platform
end-to-cloud architecture provides a comprehensive development environment for data collection, analysis, management, and applications, while promoting interoperability between I.Apps via the
WISE-Marketplace
and accelerating the development of industrial solutions.
MachineUnite
can access and manage industrial machines and help enterprises to achieve intelligent maintenance and upgrade of equipment. It could be applied in smart transportation, smart manufacturing, machine manufacturers and other industries.。