Advantech Establishes Edge+ Ecosystem to Accelerate AIoT Deployment
1/27/2022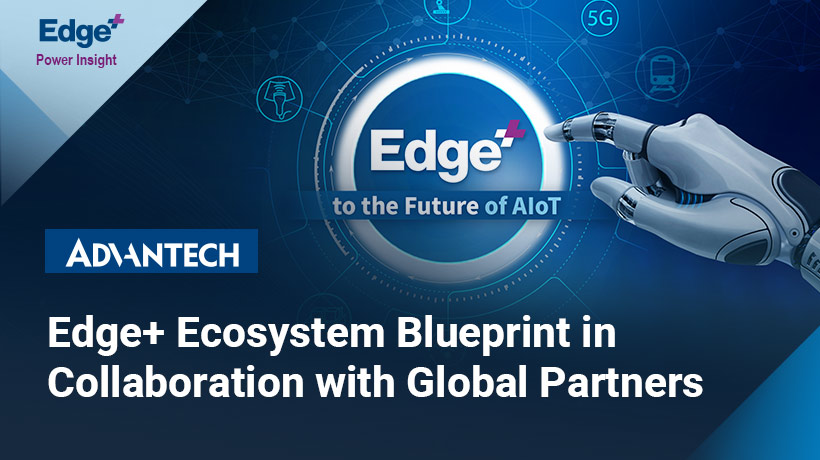 To accelerate the deployment of AIoT applications with edge computing and AI, Advantech integrated its resources to create three growth engines and establish a comprehensive Edge+ ecosystem blueprint in collaboration with global partners.

Interview with Miller Chang, President of Advantech Embedded-IoT Group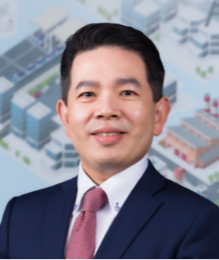 With the ongoing evolution of various technologies, 5G, AI, and high-performance edge computing have become significant drivers generating the proliferation of edge intelligence in the IoT industry. According to Gartner, a technology research and consulting company, the global edge computing market is expected to reach a value of US$450 billion by 2025.

Mr. Miller Chang, President of the EmbeddedIoT Group at Advantech, pointed out that Advantech is riding the perfect wave, with edge computing driving forward the rapid global deployment of AIoT. Leveraging over 30 years of experience in embedded computing, design-in services, and worldwide local service capabilities, Advantech has integrated internal resources and broadened its partner network to establish three growth engines. With these growth engines as the foundation, Advantech created a complete blueprint for its Edge+ ecosystem strategy to accelerate the global deployment of AIoT applications.

Collaborate with mainstream chip suppliers to design an Edge+ hardware development platform

Demand for edge computing has exploded because vertical industries are actively seeking to introduce IoT applications. This trend has prompted mainstream semiconductor suppliers around the world, including Intel, NVIDIA, Arm, NXP, and AMD, to increase their investment in the emerging field of edge computing. Accordingly, suppliers have been integrating AI into numerous products, resulting in the proliferation of dedicated edge computing chip solutions. Previously confined to CPUs and GPUs, such edge computing solutions have now been extended to accelerated processing units (APUs) and vision processing units (VPUs), promoting the universal adoption of edge AI.
"In keeping with the development of diverse processors, Advantech has partnered with global semiconductor suppliers and created an Edge+ hardware development platform dedicated to IoT applications," emphasized Mr. Chang. To accommodate different chip architectures and multiple processor types, at least 10 of Advantech's business units have adopted 5G, AI visual analytics, and high-performance computing technologies to launch various edge computing platforms. In addition to prompting traditional IEMs to upgrade their equipment portfolios, the scope of smart Industry 4.0 applications has expanded from healthcare and smart cities, to include retail, transportation, logistics, and in-vehicle applications.

Boost digital competitiveness and develop Edge+ software to create value

Because software is at the core of AIoT applications, Advantech's efforts to promote the development of edge computing hardware devices involves constantly enhancing its software development and innovation capacity to strengthen the intelligent functionality of IoT.
To meet the software demands for AIoT applications, Advantech's Embedded-IoT Group established a WISE Edge+ team dedicated to developing IoT application software and services. For example, the team launched Ubuntu IoT services, which can be integrated with Advantech's x86/Arm™ hardware platforms, to provide comprehensive value-added services for deployment-ready IoT devices. Advantech also expanded the functions of its WISE-DeviceOn software platform. Widely used to remotely manage IoT devices, WISE-DeviceOn is a powerful management solution compatible with various edge and AI processors and operating systems, making it suitable for diverse vertical industries.
Moreover, to encourage the development of more AI applications, Advantech launched its Edge AI Suite to coincide with the release of new AI chip modules by major semiconductor suppliers. To address security issues, Advantech recommends using DeviceOn for Azure as the central hub for integrating IT and OT to provide a comprehensive total security solution that satisfies the information security requirements of many application fields.

Develop domain-focused solutions and invite global DFSIs to join the Azure CSP ecosystem

It is not enough to have both hardware and software platforms in place. In order to assist system integrators with deploying AIoT applications easily, Advantech's third growth engine embodies the company's commitment to supporting the development of domain-focused solution ready packages (SRPs).

The purpose of these SRPs is to automate processes for semiconductor manufacturing equipment and green energy storage applications. Mr. Chang stated that SRPs reduce the time domain-focused system integrators (DFSIs) need to develop an application, which accelerates both the time to market and eventual deployment.

Furthermore, because many businesses lack the ability to maintain their IoT systems, Advantech, in cooperation with Microsoft, proactively recruits seasoned IT service providers from around the world to serve as Azure IoT cloud solution providers (CSPs). These CSPs assist companies with maintaining their IoT systems and ensuring their IT and OT is secure. Leveraging their unique expertise and marketing resources, Advantech and its partners are better able to explore cloud-based IoT opportunities and cocreate an Azure IoT CSP ecosystem that provides customers with superior products and services.

Finally, Advantech created a comprehensive blueprint for using Edge+ to promote AIoT applications globally. By 2025, Advantech plans to have a further 13 business units dedicated to promoting IoT. This will assist regional offices and global partners with making coordinated progress and demonstrate Advantech's commitment to its corporate vision of "enabling an intelligent planet."