【For Dummies】I.Apps ignite industrial IoT revolutions! Grasp key data for an effortless IoT transition!
4/22/2020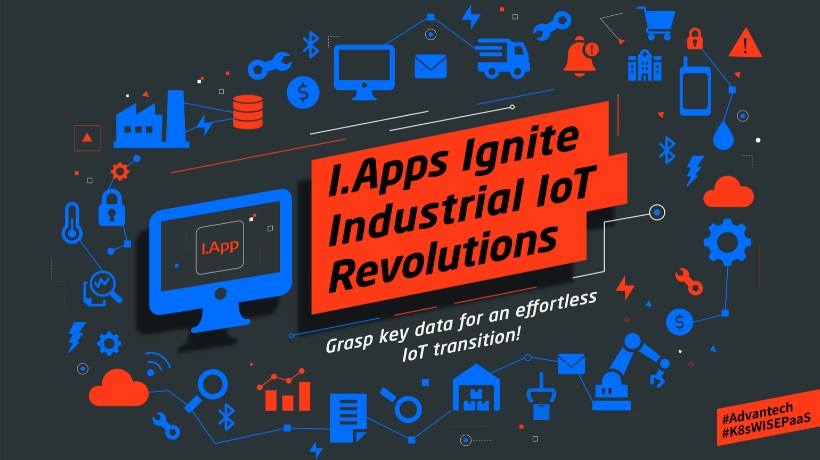 What are industrial IoT and digital transformation? How can industrial apps be used? In this "For Dummies," users will learn how the WISE-PaaS data application platform assists SIs develop solutions flexibly, manufacturers improve productivity, and machine builders launch new service models. Learn more about building optimal data-driven management strategies!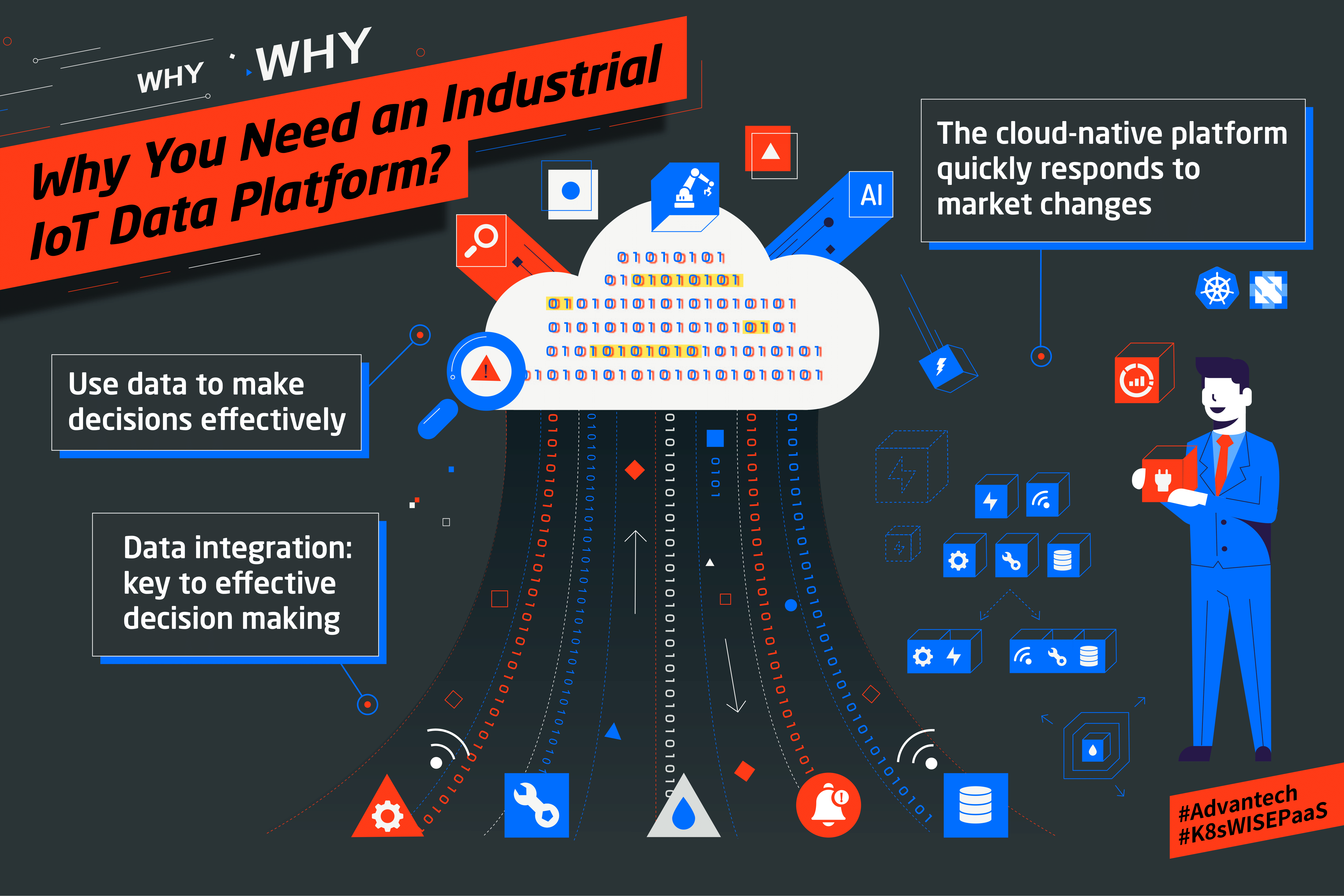 Why you need an industrial IoT data platform?
Use data to make decisions effectively
The data platform allows the edge-to-cloud data connection, presents data insights through visualization services, and helps to monitor real-time operations before making effective decisions.
Data integration: key to effective decision making
Unlike mobile apps, which run mostly on iOS and Android, the data platform is an open, standardized framework for unifying different software and hardware technologies and communication protocols in an industrial setting.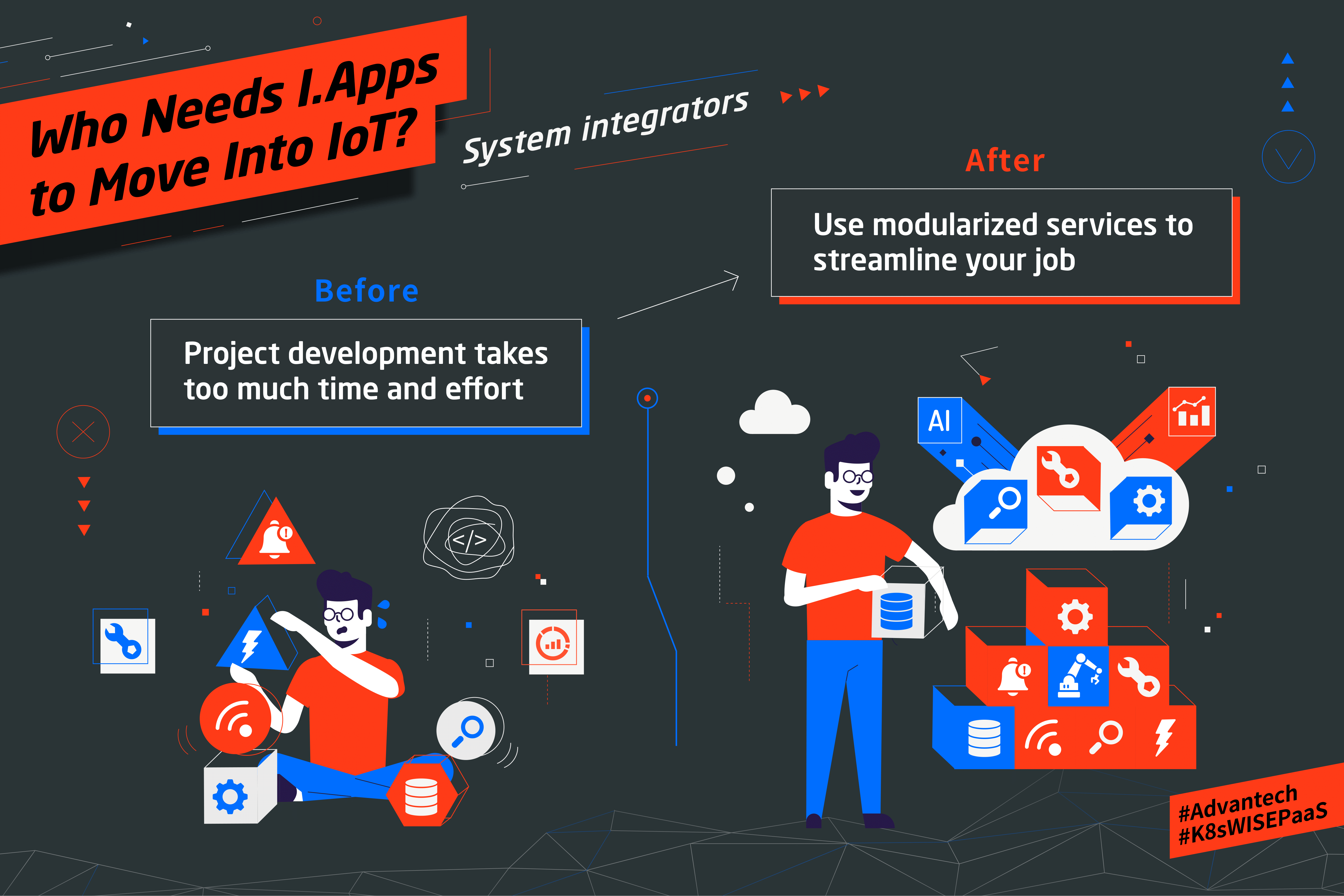 Who needs I.Apps to move into IoT?
Project development takes too much time and effort
It is your job to customize client solutions, but system integration projects entail considerable costs, at each stage in the process.
Use modularized services to streamline your job
Drawing on modularized services on the industrial IoT data platform, reusable containers, and platform microservices, users can combine and deploy solutions quickly and manage them remotely.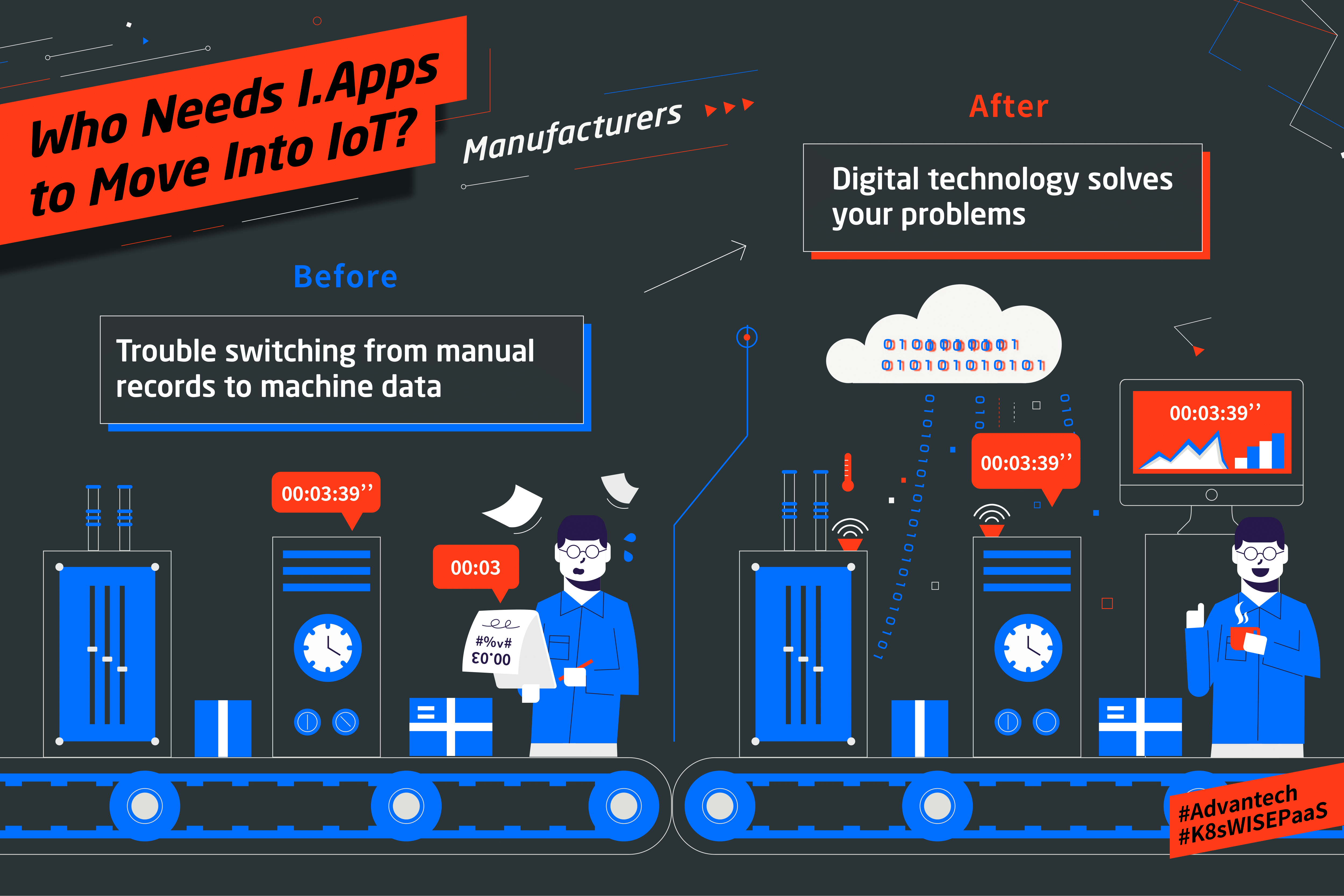 Who needs I.Apps to move into IoT?
Trouble switching from manual records to machine data
Veteran workers have the most know-how, but it's not easy to pass on; Data from machines on the shop floor are recorded manually, but their less-than-timely nature and proneness to incompleteness make them difficult to manage.
Digital technology solves your problems
Visualize machine data and monitor production lines in real time; "Anywhere and anytime" management maximizes production efficiency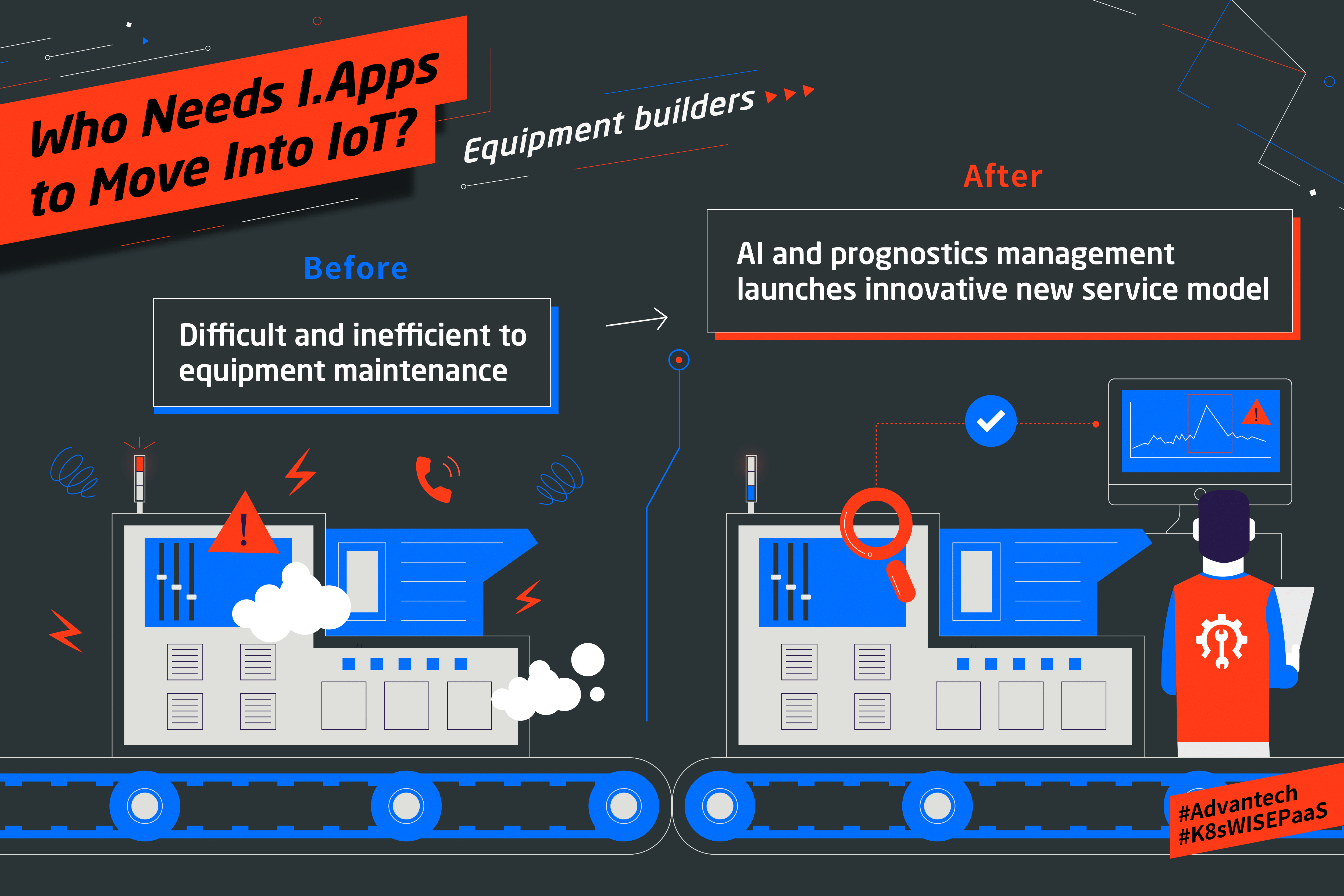 Who needs I.Apps to move into IoT?
Difficult and inefficient to equipment maintenance
Clients cannot always spot machine errors when they occur. Dysfunctional machinery requires maintenance work and/or the replenishment of raw materials, slowing production time.
AI and prognostics management launches innovative new service model
An AI and prognostic health management (PHM) solution warns customers before machine errors occur and provides maintenance services!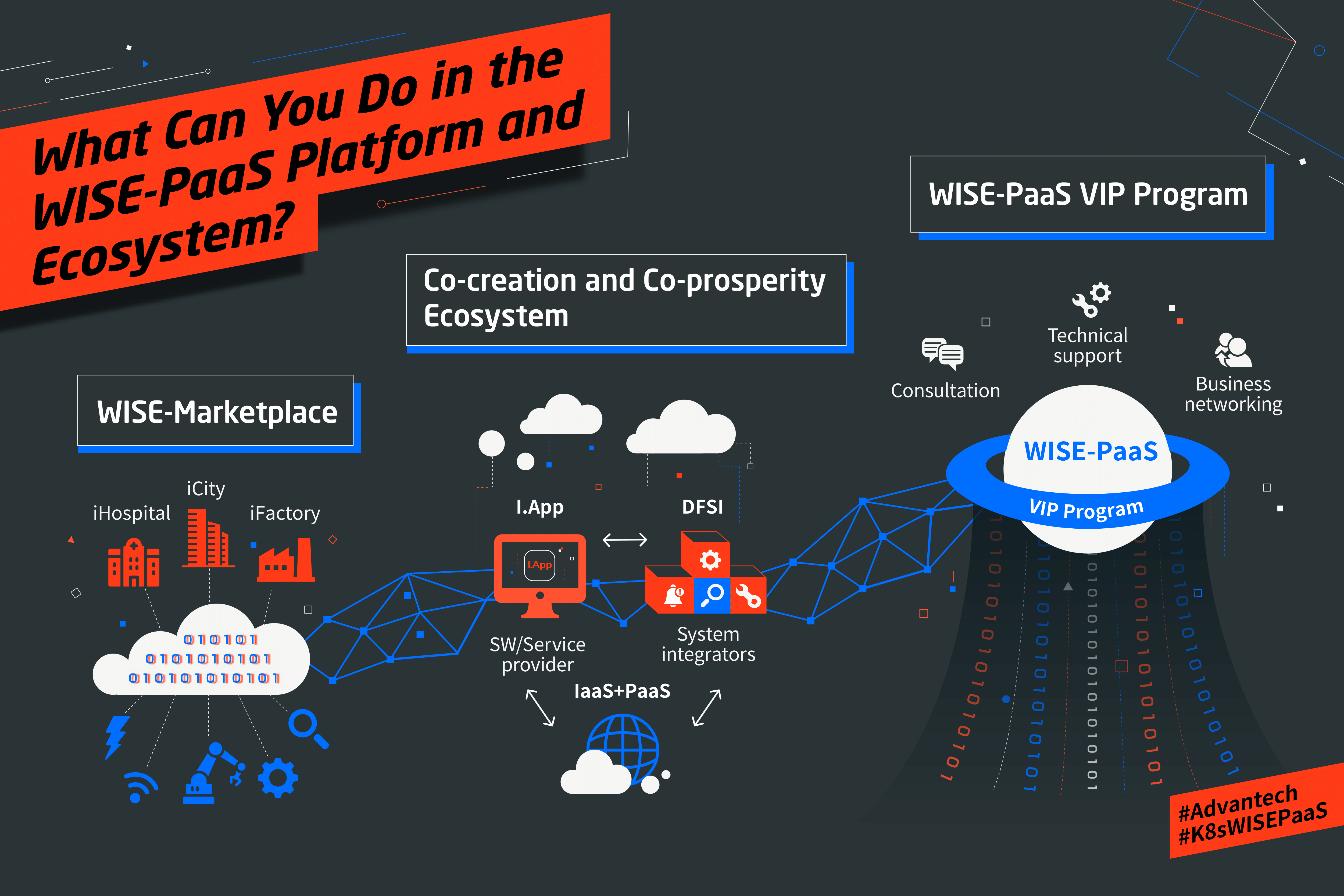 What can you do in the WISE-PaaS platform and ecosystem?
The WISE-Marketplace features cloud and software solutions offered by Advantech and our IoT Partners to speed up IoT deployment and application development.
Co-creation and Co-prosperity Ecosystem
Maximize mutual benefits with industrial IoT partners: work with software suppliers to develop industrial apps or with systems integrators to create domain-focused applications.
The WISE-PaaS VIP membership offers a wide selection of solutions, as well as consultation, training, technical support, and preferential access to referred business opportunities.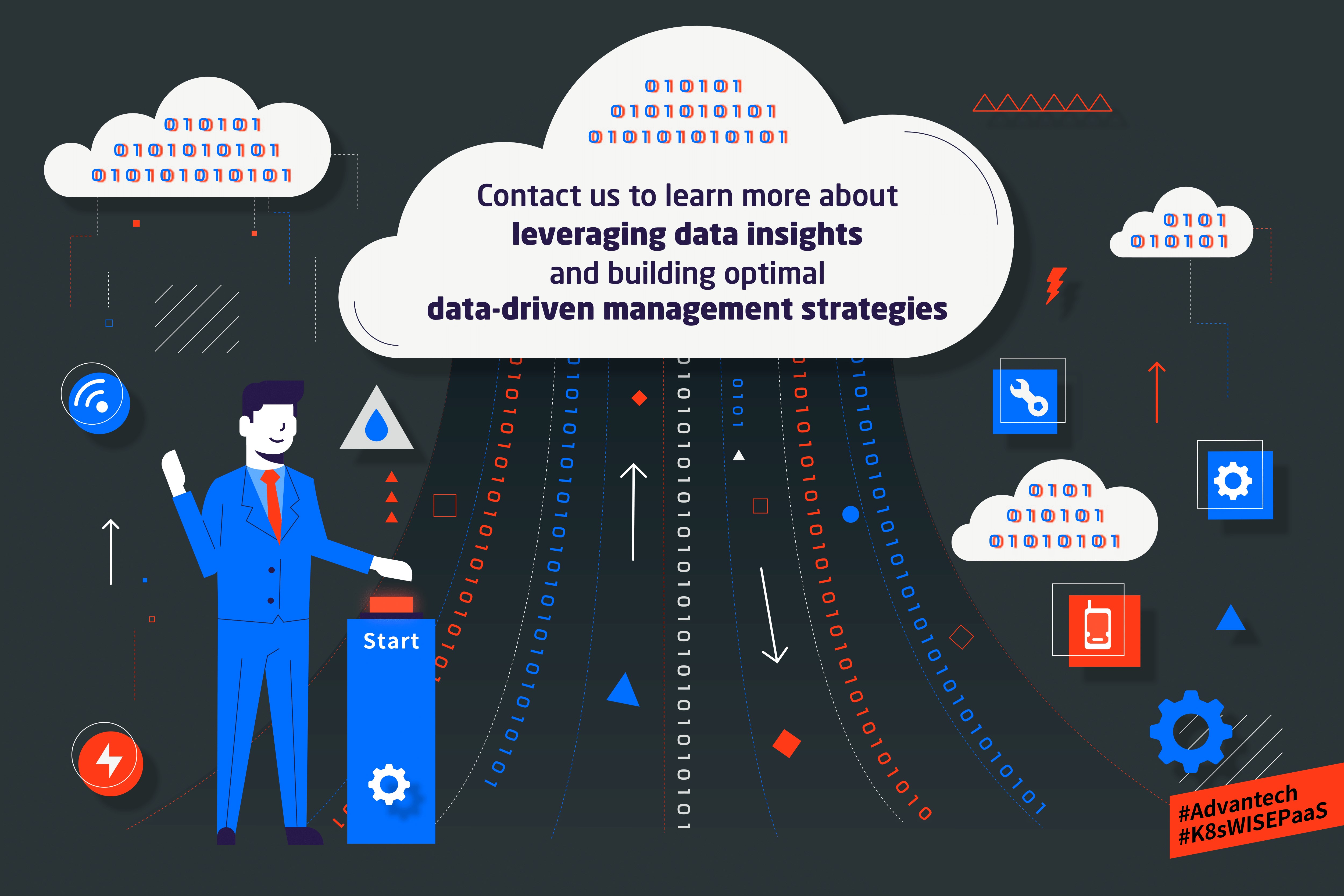 Contact us to learn more about leveraging data insights and building optimal data-driven management strategies!
Spanning edge to cloud, WISE-PaaS provides a development environment where data can be collected, analyzed, managed, and utilized. WISE-Marketplace is a market where I.Apps can be promoted to expedite the design of industry-specific IoT solutions and their commercialization.
We offer trial users the I.App Starter Package, which comprises basic services for building an industrial IoT solution. These services include edge-to-cloud data collection, data management, 2D/3D visualization, and AI framework service. Start your trial now and build low-code solutions with ease!