Microsoft Leverages Advantech's Multiple Roles to Build the IoT Edge Ecosystem
1/27/2022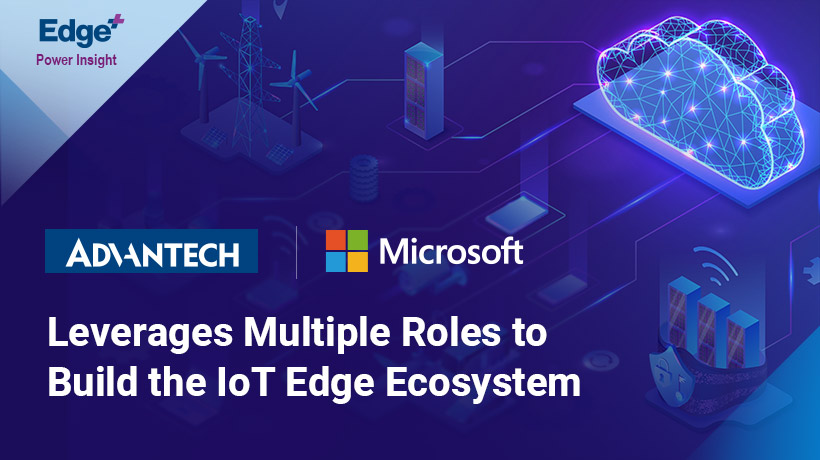 Rapid advancements in computing and cloud technologies have seen edge computing—the closest of "things" in IoT—bring significant value and benefits to industrial IoT applications. It is now a technological highlight. Since Microsoft entered the IoT sector in 2015, it has been actively developing edge computing technology and the Microsoft IoT Edge ecosystem to help accelerate the creation of edge-to-cloud smart IoT applications.
Crystal Yin, Director, Asia IoT Partner Ecosystem, Global Partner Solutions at Microsoft, emphasized that accelerating the application of IoT requires win–win collaboration and cocreation between ecosystem partners. This is why building an edge-to-cloud ecosystem has always been a priority for Microsoft. They effectively play the role of an aggregator and collaborator with industry leaders and are thus able to accelerate the creation of cloud-ready IoT devices and solutions.
Due to having more than 30 years of experience in industrial computing and multiple roles in the ecosystem, Advantech is Microsoft's most critical strategic partner in promoting the IoT Edge. Even before Microsoft started adopting its cloud strategy, the two companies had been cooperating in traditional industrial automation for many years. This long-term partnership has shown that Advantech has the resources Microsoft needs to promote its edge-to-cloud IoT strategy in many aspects.
Advantech's WISEPaaS IoT cloud platform, WISE/DeviceOn, and other cloud-native IoT application systems can all be built on Microsoft Azure Cloud Services. As a manufacturer of IoT devices, Advantech has more Microsoft Azure IoT device certifications than any other company in the world. The two companies are now cooperating extensively in the IoT sector. Moving forward, they will explore more vertical industries and work together to create greater synergy for implementing IoT applications.
Ms. Yin emphasized the enormity of creating the IoT ecosystem, and that Microsoft has recently focused on integrating its resources to assist vertical industries accelerate their implementation of IoT applications. Advantech's rich experience in promoting digital transformation in vertical industries combined with its role as an Azure CSP is attracting more ecosystem partners. This will help Microsoft with promoting its industrial cloud strategy by providing additional resources to drive the proliferation of IoT applications worldwide.