【Product Change】Delta Adapter 96PSA-A150W19D4-M1
1/31/2019
We have recently received product change notice from the manufacturer for the following products. This announcement takes effect immediately. Please review this notice carefully and contact the product manager or your regional PAPS representatives, should you have any question.
Description of the Change
Due to change in packing sticker based on Advantech's requirement, we modified MPN of 96PSA-A150W19D4-M1 from MDS-150AAS19 BA to MDS-150AAS19 BB as well as update label as following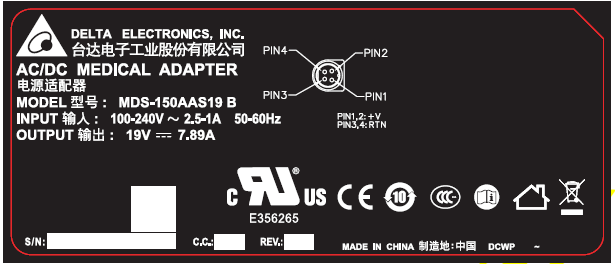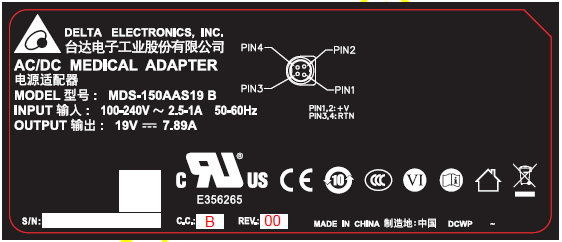 Effective Date: 2019/1/31
Start Date: 2019/1/31
Last Shipment Date: 2019/1/31
Cut-in Implementation: 2019/1/31
96PSA-A150W19D4-M1 / ADP A/D 100-240V 150W 19V C14 POWER DIN 4PIN
*Should you have any question regarding products, please contact Advantech sales representative for purchasing information.