Advantech Launches Compact Modular IPC Platform with Innovative i-Modules for Flexible Expansion
1/22/2016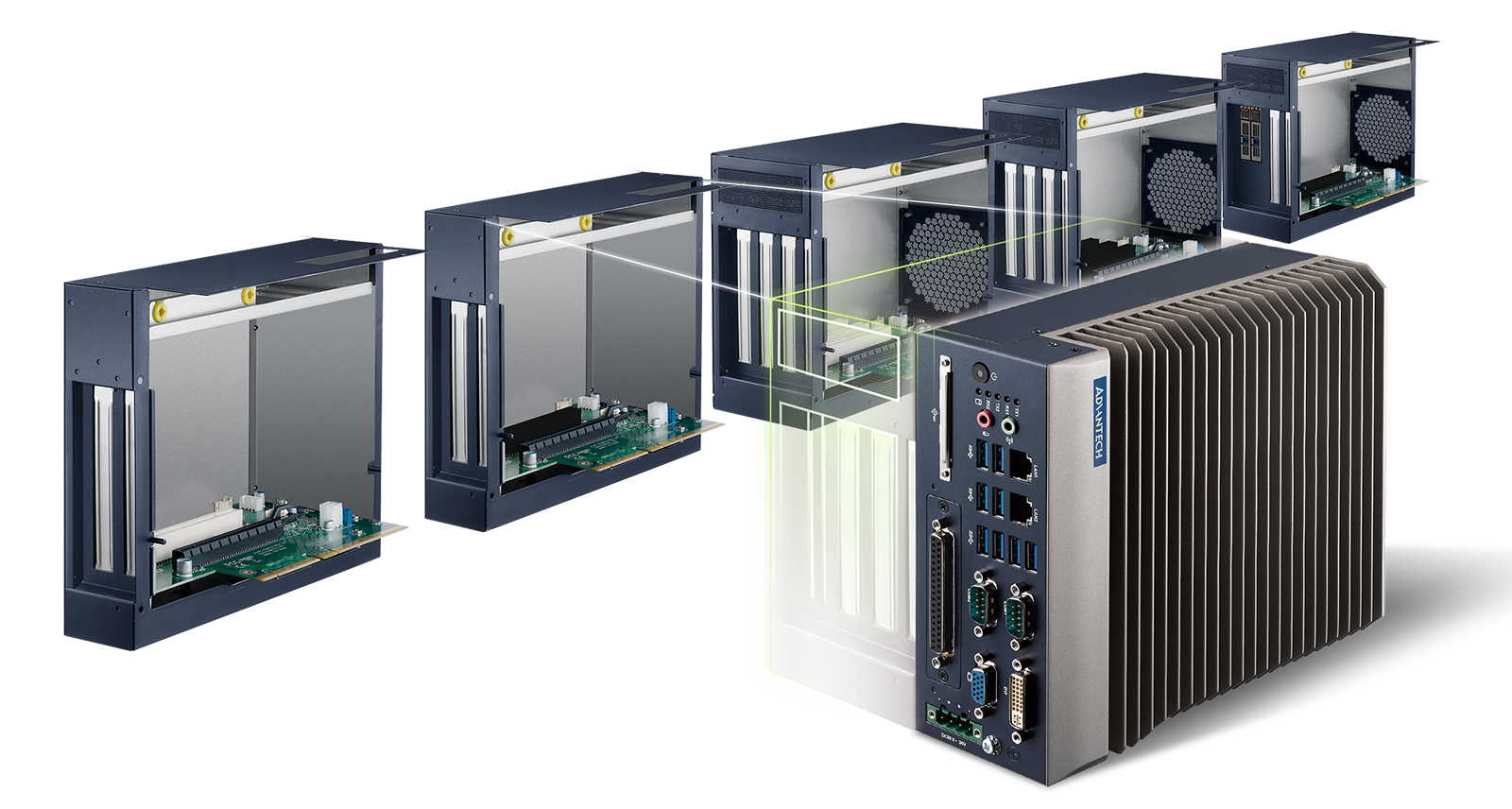 Taipei, Taiwan, January 22, 2016 - Advantech (2395.TW), a leading global provider of intelligent systems and platform solutions across multiple vertical markets, is pleased to announce the launch of MIC-7500, a compact modular inter-process communication (IPC) platform, along with Advantech's innovative optional expansion i-modules. MIC-7500 is an industrial-grade platform equipped with a 6th generation Intel® Core™ i processor, widely employed for factory and machine automation. The system's fanless ruggedized design supports a wide input power range, ensuring the durability to withstand harsh industrial environments. Advantech i-modules are designed to be integrated with MIC-7500 and provide economical and flexible expansion on demand. The MIC-7500's modular design enables customers to use a single IPC platform for all applications, thereby improving maintenance efficiency, eliminating compatibility issues, and reducing overall costs.

Innovative Modular Design Satisfies Diverse Application Demands
To address the high diversity and flexibility demands of Industry 4.0, MIC-7500 features rich I/O that support diverse communication requirements and devices, including external sensors, controllers, and displays. Advantech's innovative i-modules provide important value-added options for flexible expansion. Currently, the i-modules comprise 2x slots, 4x slots, and 2x slots with a 2x2.5" hot-swappable tray; however, Advantech plans to develop additional i-modules to fulfill customer demands in the future. Besides satisfying diverse I/O requirements, Advantech's i-modules are easy to assemble and have a simple upgrade path. Additionally, the MIC-7500 IPC platform can be integrated with a wide range of i-modules to support diverse applications.

Modularized Options Reduce Lead Times
MIC-7500 is powered by a 6th generation Intel® Core™ i processor that delivers up to 10% additional CPU performance and 30% faster graphics compared to the previous generation. The MIC-7500 series is also compatible with a wide range of CPU platforms, including the Intel® Xeon® (for server applications) and Intel® Atom ™ (for entry-level operations) processors. The standalone design of the i-modules allows Advantech to release engineering samples for advance testing to eliminate customer concerns regarding the lengthy development time. Furthermore, the comprehensive range of easily configured modularized options effectively reduces lead times for Advantech's configure-to-order service (CTOS).

Ruggedized Industrial Design
MIC-7500 is a powerful, compact, fanless industrial system that supports a wide power input range and operating temperatures of -20 ~ 60 °C. The ruggedized design and cast aluminum case offer vibration and shock protection, as well as a passive thermal solution that ensures silent operation. Designed for the industrial automation market and to withstand harsh environments and 24/7 operation, all electronic components are rugged and satisfy certification standards for environmental protection, EMI/ESD tolerance, and high-voltage surge requirements (2kV). Finally, MIC-7500 supports the Microsoft Windows 7/8/10 and Linux operating systems, and is equipped with Advantech's SUSIAccess remote management software utility for convenient management and system protection.

Key Features
2 x

GbE LAN, 8 x

USB 3.0, and 4 x

COM ports

Compatible with Advantech's innovative

expansion i-modules

Supports 9 ~ 36 V DC input power

Wide operating temperature range of -20 ~ 60 °C
The
MIC-7500
platform
with integrated i-modules is available for order now
. For more information regarding
MIC-7500
or other Advantech products, please
contact your local sales support or visit our website at
www.advantech.com.tw
.