Advantech Next-Gen IoT Gateway Platforms Now Support Wind River® Pulsar™ Linux
3/13/2017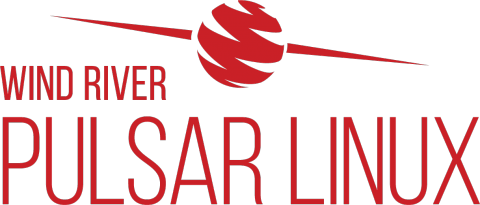 March 10, 2017, Taipei, Taiwan–Advantech (2395.TW), a global leader of the intelligent systems market, today announced that Wind River® Pulsar™ Linux will be supported on its next-generation IoT gateways. Pulsar Linux is small, high- performance, commercial-grade Linux distribution aimed at accelerating embedded and IoT development projects and includes a comprehensive range of security fixes.

Wind River Pulsar Linux simplifies edge-to-cloud development for Advantech platforms, such as UTX-3117, which is now available with the Intel® Atom™ E3900 processor series. Applications can be built directly on targets or in the cloud by accessing the Wind River cloud-based development environment, and then deployed using Pulsar Linux container management technology. Using Advantech's secure and certified IoT gateway platforms equipped with Wind River Pulsar Linux allows customers to build IoT solutions quickly, shortening their time-to-market.
Delivers Security, Connectivity, and Manageability
As the leading provider of commercial embedded Linux solutions, Wind River, with its heritage of open source innovation and world-class code management, ensures that customers are kept up-to-date with the latest bug and security fixes. Via the Pulsar Security Shield service, Pulsar Linux is regularly maintained with security patches and critical Linux updates pulled from a Wind River-certified repository through a secure channel. Advantech's IoT platforms also support a wide range of wireless modules, including Wi-Fi, Bluetooth, and 3G/LTE modules, for connecting various sensors. The Wind River® Helix™ Device Cloud Agent provides secure, bidirectional communication to the device cloud, ensures mission-critical IoT devices remain operational, and manages the status of field-side assets remotely.
Built-In Container Support and Application Developing Cloud SDK
Pulsar Linux's built-in containers support application middleware abstraction by running multiple isolated systems (containers) on a single control host. Thus, customers can easily run unique applications directly on Advantech edge devices.
With the inclusion of Wind River Pulsar Linux support, Advantech's next-generation IoT edge devices offer efficient, secure, and robust platform for diverse IoT environments and scenarios.
Supports Advantech's IoT Gateway Platforms
UTX-3117 – Low-Power Gateway with Multiple Connectivity Options
Intel® APL technology ensures efficient computing

Double-sided thermal cover minimizes the effect of heat on RF performance

Five optimized antennae foravoiding RF signal conflicts
About Embedded Core Service
Advantech Embedded Core Services offers design-in oriented services. These streamlined solutions broadly integrate embedded boards, peripheral modules, and software. This emphasis on embedded design-in services satisfies electronic engineering demands at the design-in phase, and provides benefits that shorten the design and integration cycle, thereby minimizing uncertainty and risk.
Corporate website: www.advantech.com/EmbCore
About Advantech
Founded in 1983, Advantech is a leading provider of trusted and innovative products, services, and solutions. Advantech offers comprehensive system integration, hardware, software, customer-centric design services, embedded systems, automation products, and global logistics support. We cooperate closely with our partners to provide complete solutions for various applications across diverse industries. Our mission is to enable an intelligent planet with automation and embedded computing products and solutions that facilitate smarter working and living. With Advantech products, an unlimited number of potential applications and innovations become possible.
Corporate website: www.advantech.com