Advantech's AIoT Solutions Assist 7-ELEVEN in Achieving Cold Chain Management and Intelligent Energy Conservation in the Futuristic X-STORE
7/7/2020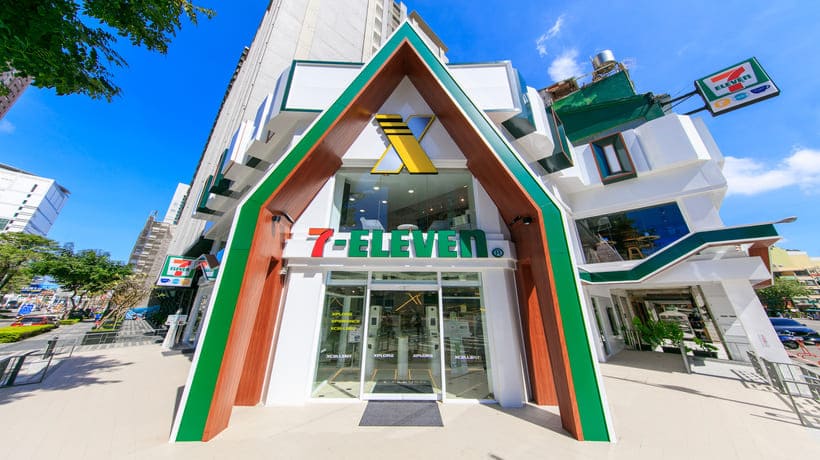 【Photo 1 7-ELEVEN's X-STORE 3. Photo courtesy of President Chain Store Corp.】
Taipei, July 07, 2020– Advantech (stock code: 2395), a global leader in intelligent systems, has joined hands with President Chain Store Corp. (PCSC) (stock code: 2912) to create cold chain management, energy monitoring, and wireless e-paper solutions through the application of artificial intelligence of things (AIoT) technology. In doing so, Advantech has assisted 7-ELEVEN in upgrading its futuristic convenience store, X-STORE 3; realizing intelligent energy conservation; and revolutionizing tech innovations for super-retailers.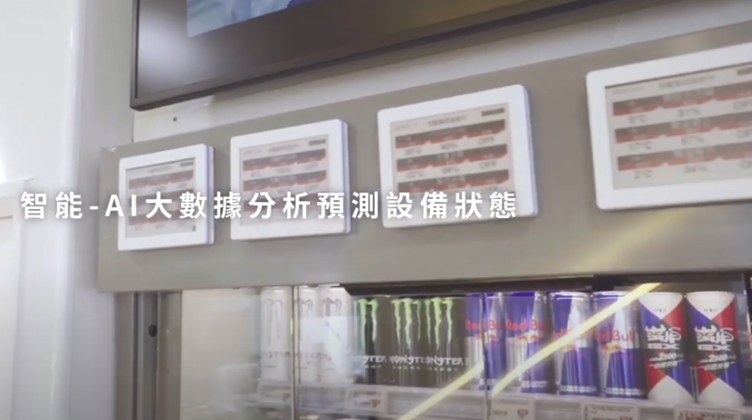 【Photo 2 Advantech's cold chain solutions enable temperature and humidity sensors to display real-time data on e-paper screens. Photo courtesy of President Chain Store Corp.】
According to PCSC, in response to changing social trends, customers will be able to experience services that encompass the "wonderful 3E aspects" of Experience, Entertainment, and Education in 7-ELEVEN outlets, with a multitude of advanced technology tools being installed in those outlets to realize intelligent operations. 7-ELEVEN's constant innovations in its consumption model have enabled it to evolve from a "trustworthy and helpful neighbor" to a "service platform that consumers can rely on."
As a pioneer in retail channels, PCSC has created the diverse and innovative X-STORE 3 on the heels of its X-STORE, Big7, and multi-brand outlets. PCSC has been vigorously preparing itself for various retail demands and consumer trends of the future by developing novel intelligent devices through cooperative partnerships with major companies at home and abroad. The X-STORE 3 is expected to provide consumers in southern Taiwan with a new shopping experience. To that end, PCSC has collaborated with Advantech to implement AI-based cold chain management and energy consumption management solutions. In other words, these intelligent technologies reflect revolutionized outlet operations and solutions through an all-new format of consumption that takes into account both hospitality and intelligent technology.
CJ Li, Product Manager of the Advantech Service-IoT Group, said that in the era of super-retailers, consumers not only expect new experiences from technologies but also look forward to better food safety standards. PCSC's application of Advantech's AI-based intelligent systems is a pioneering technological innovation for convenience stores around the world, as it creates a "triple win" situation for technology, retailers, and consumers. The implementation of cold chain technology and energy consumption management solutions ensures food safety, optimizes operating efficiencies, and provides consumers with insights into the convenience store technologies of the future.
As AIoT continues to advance, enterprises can not only better understand consumer behaviors through big data analysis but also better monitor the temperature and humidity of fresh food through AIoT solutions, thus ensuring food safety and enhancing the value of technological advancements for consumers. In addition, predictive energy consumption management can be achieved through the real-time monitoring of air-conditioning and power devices. This not only saves on operating costs, but is also crucial for the sustainable operation of enterprises in the era of super-retailing. The cold chain management and energy consumption monitoring solutions implemented in 7-ELEVEN's futuristic X-STORE 3 convenience store consist of a combination of Advantech's TREK-120 LoRa cold chain sensors, TREK-530 LoRa computing box with modular extension, AI-based defrost systems, and real-time monitoring of food temperature and humidity. When monitoring data indicates that something has fallen below established standards, Advantech's WISE-PaaS Industrial IoT Cloud Platform will alert store managers to conduct immediate inspections. Meanwhile, the LEO-D series e-paper solution used on the in-store refrigerators displays food temperature and humidity readings, providing consumers with a sense of security. In addition, store managers are able to oversee the temperature and humidity of each refrigerator in an outlet using the 10-inch PWS-872 industrial-grade tablet. This on-the-go management for data visualization constitutes yet another major advance in 7-ELEVEN's intelligent operations.
In pursuit of further upgrades to the tech innovations in its futuristic convenience stores, PCSC has already implemented Advantech's cold chain management and energy consumption monitoring solutions in its X-STORE 3 showcase outlet in Kaohsiung.
Advantech's corporate vision is to enable an intelligent planet. The company is a global leader in the fields of IoT intelligent systems and embedded platforms. To embrace the trends of IoT, big data, and artificial intelligence, Advantech promotes IoT hardware and software solutions with the Edge Intelligence WISE-PaaS core to assist business partners and clients in connecting their industrial chains. Advantech is also working with business partners to co-create business ecosystems that accelerate the goal of industrial intelligence. (www.advantech.com)
About President Chain Store Corp. (PCSC)
Since its founding in 1978, PCSC has made its mark in Taiwan's market and continues its efforts to be the most prominent retail operator by providing consumers with services that make their lives more convenient while also fulfilling PCSC's corporate social responsibility. With "sincerity, innovation, and sharing" as the company's culture and based on the qualities of hospitality, determination, and perseverance, PCSC's mission is to provide comprehensive and convenient services to its consumers and create a novel and high-quality lifestyle for them. By integrating its physical and virtual strengths, PCSC continues to pursue its development of a prosperous business system. (https://www.7-11.com.tw) X-STORE 3 introduction: https://www.youtube.com/watch?v=SMxU-4pRKYw&feature=youtu.be
Advantech Contact
Intelligent Logistics Marketing
Eva Wang
Tel: +886-2-2792-7818, Ext. 9045
Mobile: 0919-993-152
Advantech Contact
Intelligent Logistics Marketing
Dev Lee
Tel: +886-2-2792-7818, Ext. 9756
Mobile: 0925-917-316