Advantech IoT Co-Creation Partner Conference in Malaysia
6/19/2019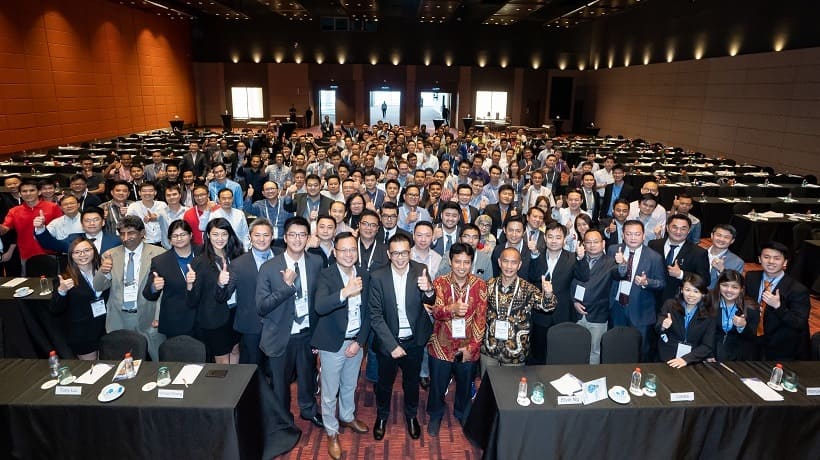 Advantech Co. Ltd. (stock code: 2395), a leader in intelligent systems, hosted the Advantech IoT Co-Creation Partner Conference (CCPC) in Malaysia on the 17th June. Major partners invited to the conference included Malaysia's Ministry of International Trade and Industry; the Malaysia Digital Economy Corporation; the University of Malaya; Tunku Abdul Rahman University College; and Fujitsu.
Advantech Malaysia General Manager Elvin Ng stated that Malaysia's economy benefited greatly from the global resurgence in 2017, due in part to the addition of strong manufacturing exports, which translated into a manufacturing growth of 6%. This also indicated that Malaysia's economic structure is no longer as dependent on the petroleum and natural gas industries as it once was and manufacturing has begun to take a leading role. Beginning in 2016, Advantech begun to put its vision for Industry 4.0 into place. Together with its close partners, they introduced co-created IoT solutions, such as for OEE applications and other Industry 4.0 solutions in collaboration with the Penang Skill Development Center and Multitrade Asiapac Sdn.Bhd., all built using Advantech's Solution Ready Package (SRP) - Advantech's flagship products for co-creation.
Ng further noted that at the Malaysia CCPC, Advantech described their strategy for entering the second phase of Industrial IoT. "With WISE-PaaS IoT software at the core, Advantech is resolutely bringing together the local ecosystem of businesses with the technology supply chain," said Mr. Ng. In addition, as a follow-on to 2016's Industry 4.0 Forum, this conference has again demonstrated Advantech's real results in evolving local Industrial IoT activity. Beginning in 2019, Advantech Malaysia's development strategy will focus their energy where there is demand for Industry 4.0, but also will lock onto smart factory businesses and on specialist partners who can engage in co-creation, such as the Domain-focused Solutions Integrator, or DFSI. At this CCPC, Advantech also signed agreements with two smart factory industry specialists, Multitrade Asiapac and BioEnergy Projects. These two companies will become local Advantech co-creation partners and in future, all parties will work together co-creating smart factory solutions, which will be used to drive progress into Malaysia's Industry 4.0 marketplace.
At CCPC, Advantech Malaysia signed two new DFSI agreements. In addition, Advantech also signed up three WISE-PaaS VIP members: Diginet International, BioEnergy Projects, and Globalmation. As of now, there are a total of 150 Advantech global VIP members, with an average of 10 new members every month and growing. Advantech has plans to host 60 Co-Creation Partner Conferences around the world. These include nearly 30 in the first half of the year, with locations including Taiwan, South Korea, China, Singapore, Malaysia, Japan, Australia, USA, Spain, Germany, Poland, Turkey, and Saudi Arabia.