Advantech Launches POC-IPSM90 Medical-Grade Battery Pack to Empower Panel PCs with True Mobility
12/3/2019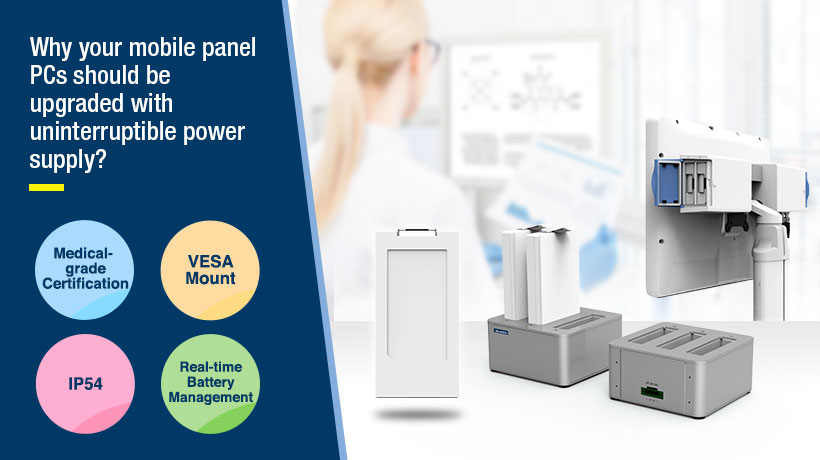 Advantech, a leading provider of medical computing platforms and solutions, is pleased to announce POC-IPSM90 – a medical-grade power pack that supports hot-swappable batteries to provide an uninterrupted power supply.
To optimize the utilization of panel PCs for mobile medical cart applications, the POC-IPSM90 power pack extends the device operation time by enabling battery hot-swapping. This eliminates the need to power off the system in order to recharge the battery.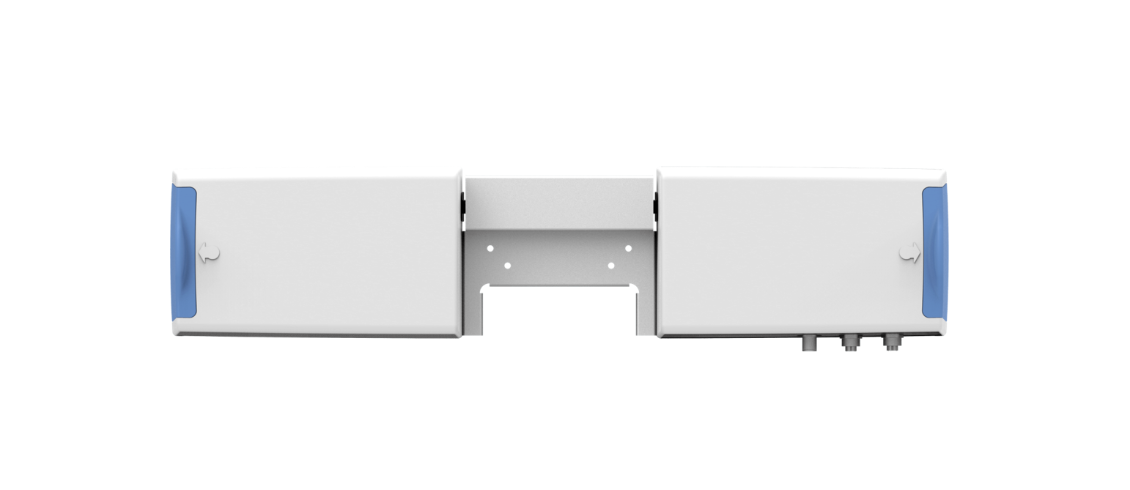 With a capacity of up to 270 W, the POC-IPSM90 offers sufficient battery runtime to reduce charging frequency. Equipped with a universal VESA mount, POC-IPSM90 can be easily installed on panel PCs for convenient deployment and operation. Furthermore, for medical applications, the POC-IPSM90 power pack with IP54-rated protection eliminates the ingress of water and dust and allows gentle cleaning to deliver enhanced hygiene and superior infection control.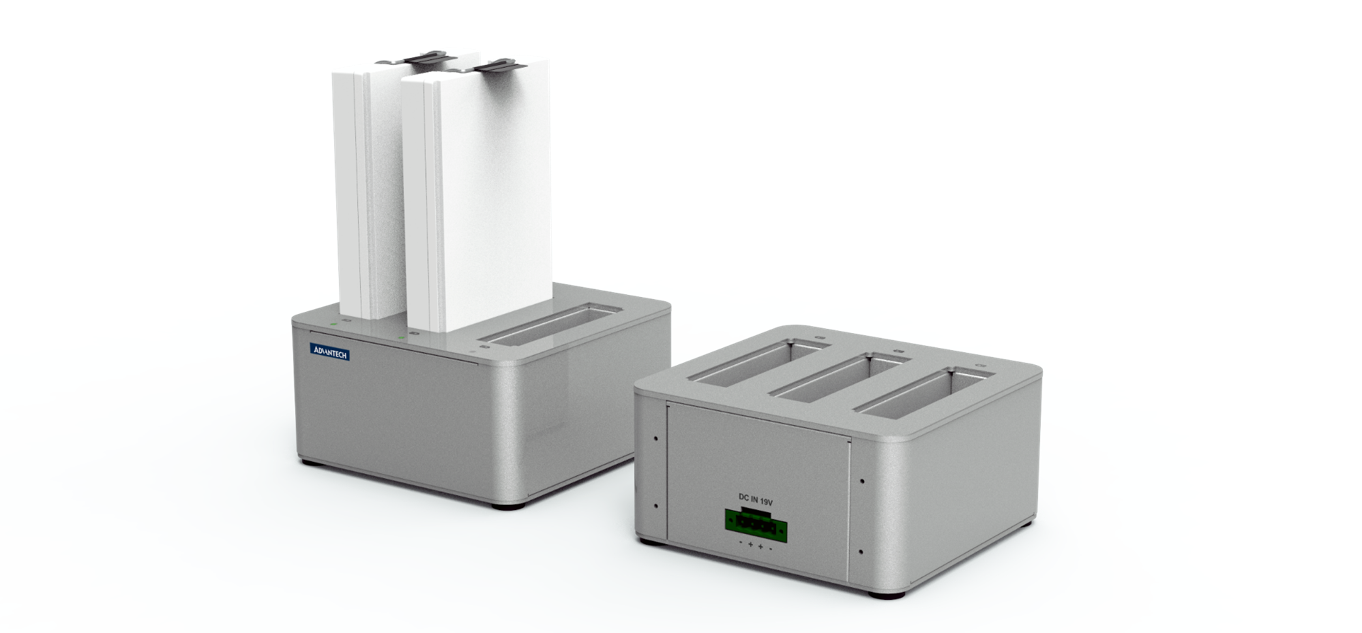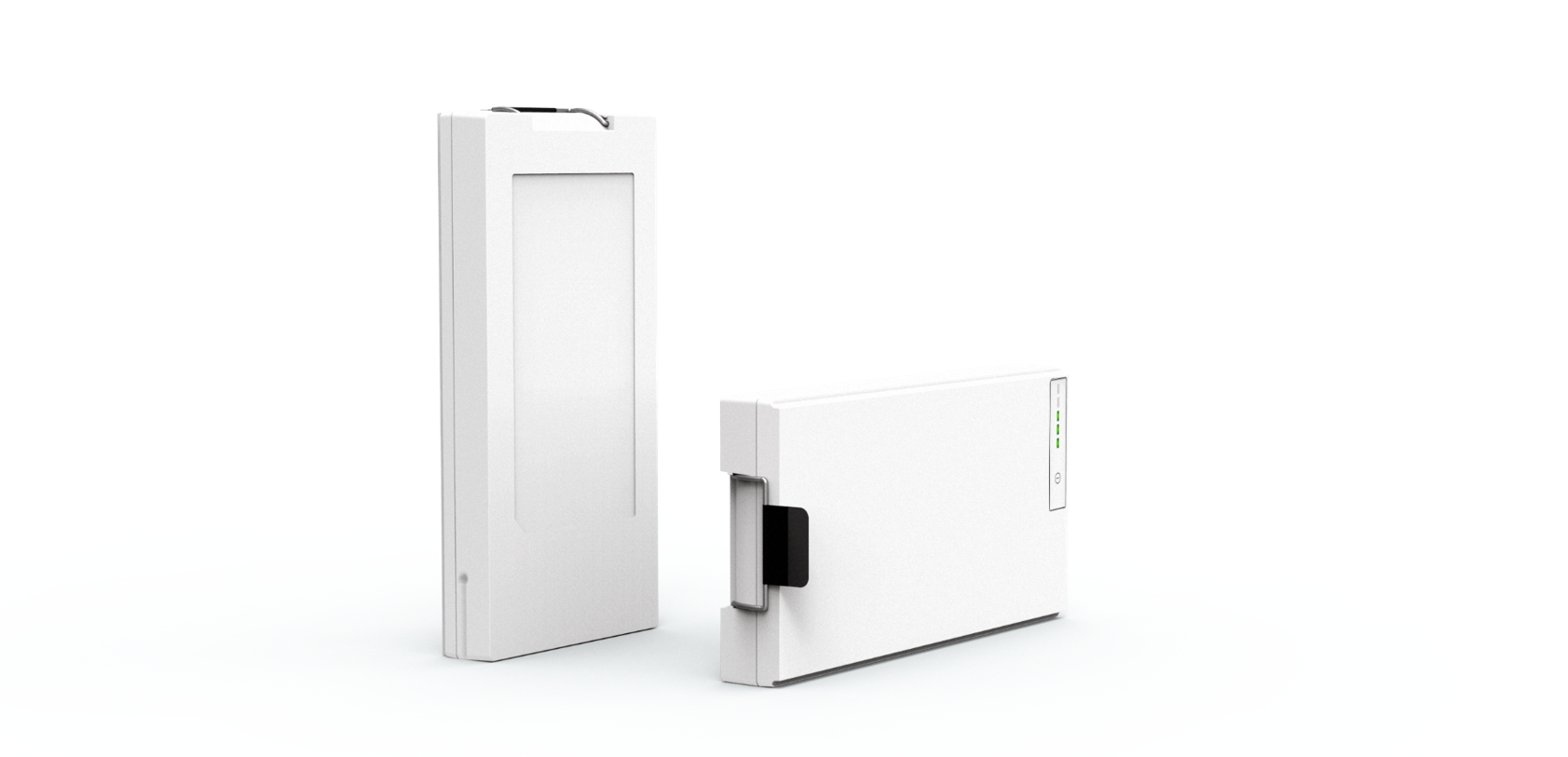 Real-Time Battery Management Software
Integrated with Advantech's DeviceOn-APP-M90 battery management software, the POC-IPSM90 can be monitored in real time either on site or remotely. Additionally, the software allows multiple batteries powering different devices to be managed simultaneously for improved operational efficiency.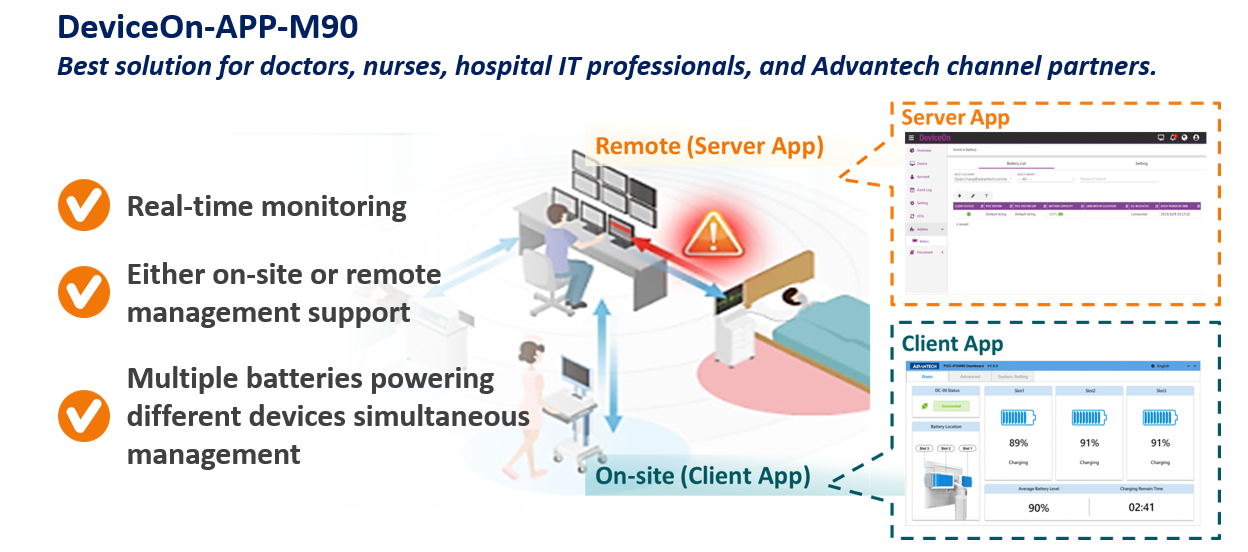 Left: POC-IPSM90 installed on POC-W243
Right: POC-IPSM90 installed on POC-W213
Advantech's POC-IPSM90 medical-grade battery pack is available for order now. To obtain more information about this or other Advantech products or services, contact your local sales representative.