Advantech Releases High Performance Fanless Controller of ITA-3650 Series for Edge Computing and Video Surveillance in Traffic Management Application
10/1/2019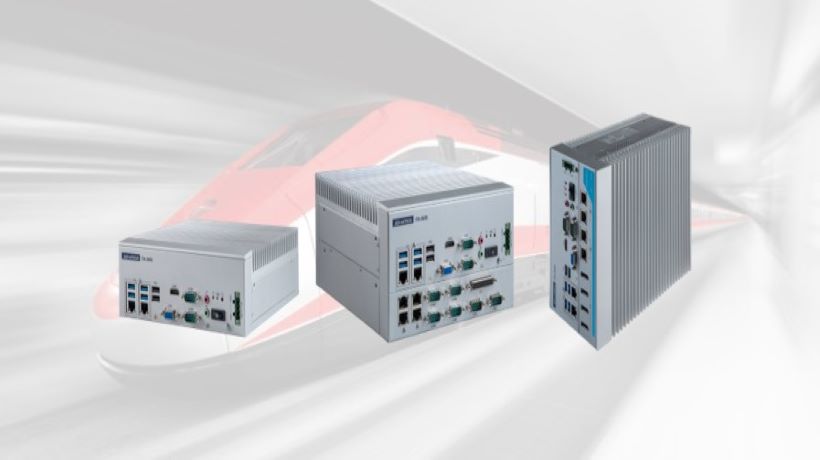 (Taipei, Taiwan - January 2020) – Advantech, a leading global provider of embedded systems and IoT solutions, is pleased to announce the new product of ITA-3650 Series for edge computing in traffic management application. To improve traffic congestion situation, real time traffic monitoring is widely deployed in high population cities. Real-time images and videos upload to road management center, assisting operators to monitor the real-time situation and take corresponding action.
ITA-3650 Series works as edge computing platform, providing flexible configuration with GPU card, accelerator and 6-LAN ports for local in-time analysis of video images to shorten the time in analyzing real-time and historical traffic data, enabling incident detection, law enforcement and traffic counting in traffic management application.
High Performance with Compact and Fanless Design
ITA-3650 Series with compact and fanless design, featuring a 6th and 7th Gen Intel® Core™ processor that can be integrated up to Intel XEON 4-core E3-1268L processors, on board 8GB DDR4, optional on board 16G max to 32GB with SO-DIMM and optional NVRAM. Wide temperature range from -25° C ~ 60° C ensures reliable operation to withstand harsh environment. ITA-3650 series supports Microsoft Windows 10, and Advantech's SUSIAccess remote management software utility for convenient management and system protection.
Edge Computing for Real-time Video Images Analysis
ITA-3650 Series supports GPU MXM modules of NVIDIA 1050TI or 1060 or Quadro P1000 or P2000 up to 65W TDP and provides 6-LANs to connect multiple HD IP cameras for video images analysis to apply edge computing in traffic management, including incident detection as well as deep learning. With high performance of edge computing, operation loading of back-end systems can be greatly reduced and the analysis of video images can be completed in edge site, enhancing the efficiency of real-time traffic management and enable to take immediate action if accidents or any situation occurs.
Flexible Modular Design Facilitate Customization Process
ITA-3650 Series adopts flexible design with one motherboard configures with different high-speed modules. Thus the design can facilitate customization process by providing modules combination according to specific requirements by customers and eliminate the need of purchasing new computing platform and performing compatibility tests.

Intel 6th & 7th Generation Desktop Processor with H110 PCH

On board 8GB DDR4, optional on board 16G max to 32GB with SO-DIMM and optional NVRAM
Provides multiple serial ports and LAN ports for peripheral device connection

Wide operation temperature -25 ~ 60 °C

9 ~ 36V input power range


Supports 2 x 2.5" HDD/SSD & 1 x MSATA

Supports MXM type GPU card for edge real-time analysis
The Advantech ITA-3650 Series is available for order now. For more information regarding to the ITA-3650 Series or other Advantech products and services, please contact your local sales support team or visit our website at www.advantech.com.