Advantech SQRAM Expands Lineup of Ruggedized and Smart Memory Solutions for Embedded & IoT Applications
9/3/2018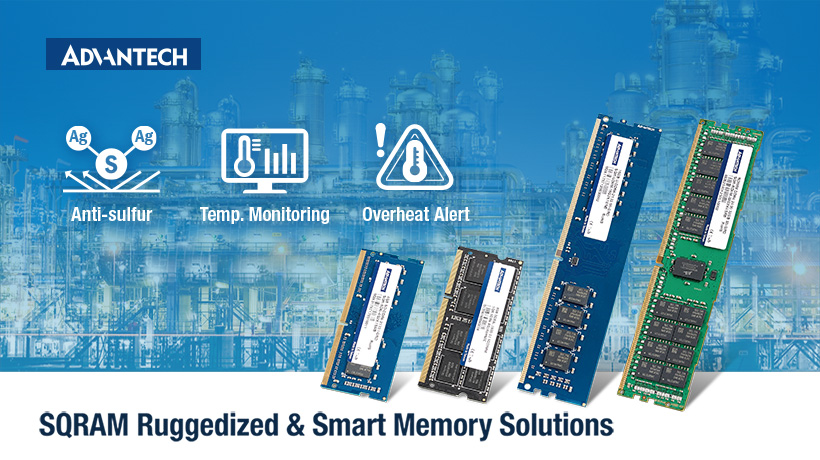 Sep., 2018, Taipei –Advantech (2395.TW), a leading global Flash storage and DRAM memory solution provider in the embedded market, announces a complete range of
SQRAM
memory solutions with new anti-sulfur and remote management software features. As more and more embedded and IoT devices are installed in remote, unattended, and harsh environments, ruggedized designs and remote management matter. To address this problem, Advantech expands its
SQRAM
line up with anti-sulfur technologies and SQRAM management software to provide ruggedized and smart memory solutions for applications such as military, transportation, retail, and many more.
Meets Environmental Challenges with Anti-sulfur Technology
Significant improvements in DRAM reliability are needed when operating in extreme environments. High temperatures, humidity, and air pollution with high concentrations of sulfur can all cause damage to devices and systems. Compared to traditional DRAM memory, Advantech
SQRAM
solutions adopt key electronic components such as anti-sulfur resistors to prevent damage from sulfur dioxide. Advantech has upgraded our whole
SQRAM
DDR4 series with anti-sulfur resistors making our products even more suitable for industrial applications with great cost efficiency.
Remote Monitoring Software Built-in
As industrial and IoT applications require 24/7 data processing and operation, DRAM memory always performs and operates under heavy workloads. So Advantech provides free SQRAM Manager remote monitoring software, which helps users manage up to 8 slots of
SQRAM
memory modules separately on a system with high efficiency. SQRAM Manager offers complete functions including dynamic real-time temperature monitoring, memory specifications, and timing table information. It also alerts the user when operating temperatures are over 65°C. Advantech's built-in SQRAM manager can enhance DRAM memory to be smarter for IOT applications.
SQRAM Manager Key Features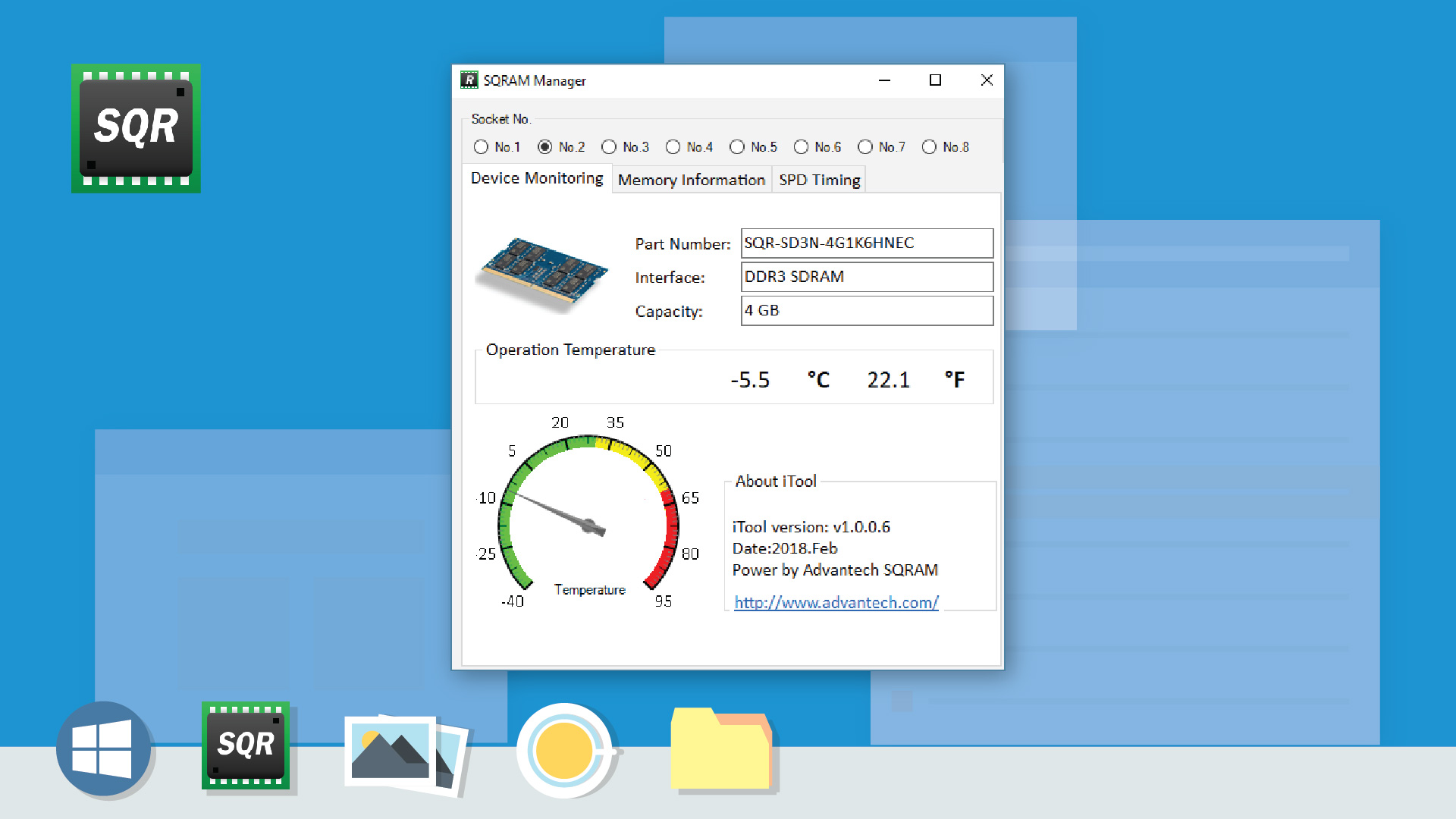 DRAM operating temperature dynamical updating

Overheating alert notice

Background process for temperature monitoring

Details of memory production/SPD timing table information

To obtain more information, please contact your local sales office or visit the Advantech SQRAM product page. (http://www.advantech.com/products/memory-module/sub_memory_module )