【Product Update】Technical Note - Disinfection instructions for Advantech DLT series of vehicle-mounted terminals
4/14/2020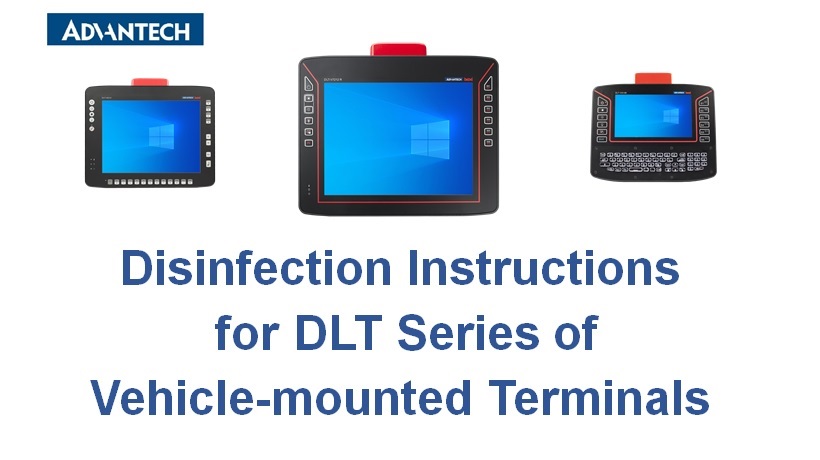 Applicable product groups
DLT-V72 Facelift series and legacy models

DLT-V83 series


DLT-V6210 Facelift and legacy models
Due to the current COVID-19 pandemic, we have received many requests regarding how to clean the Advantech DLT series of vehicle-mounted terminals. Below we explain how these terminals can be disinfected safely and without damaging the terminals.
To disinfect the terminal/display surfaces, Advantech recommends using isopropyl alcohol at a minimum of 70% concentration.
Important note: Chlorine-containing agents are not recommended as they can cause clouding of the screen.
With the 70% isopropyl alcohol, do not spray the solution directly onto the surfaces! Instead,use a clean paper towel moistened with 70% isopropyl alcohol to wipe down and disinfect the external surfaces.This procedure is recommended by the Center for Disease Control and Prevention (CDC) as an effective method for disinfecting computing terminals.
For more information, please contact Advantech's regional support centers. Visit www.advantech.com/contact to find the nearest Advantech support center in your region.