A new range of in-stock, dependable, highly customisable rack PC systems from Impulse, Powered by Advantech
2/2/2021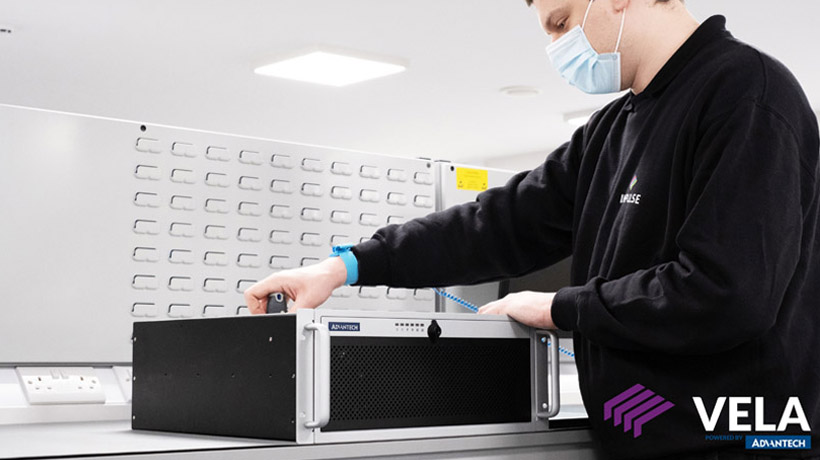 United Kingdom, February 2021 — Impulse Embedded Ltd are pleased to announce the launch of VELA Rack — a new range of flexible, in-stock, configurable rack PC systems aimed for design, development and controls engineers working in test and measurement, offshore, energy and other general industrial environments.
With this new VELA range, Impulse are able to deliver rock-solid, dependable, highly customisable rack PC systems to the UK market with a super-fast turnaround and great value. Not only are VELA Rack PCs built and configured in Impulse's 35,000 sq ft facility in Staffordshire, but owing to their close partnership with Advantech, a leading global industrial and embedded computing manufacturer, UK stock of all components allow for build, configuration and delivery within days, along with local, dedicated, front-line support.With a vast array of processing, memory, storage and expansion card options available, VELA Rack PC systems are designed to cater for 95% of industrial computing applications, but more specific requirements can also be designed and developed with the help of Impulse Design Engineers via their comprehensive Industrial Computing capabilities, which have been servicing customers in the industrial computing market for over 25 years.
With backwards compatibility for Windows 7 applications, customers wanting to refresh ageing controls assets without a complete system redesign will benefit from the VELA Rack systems. Similarly, design engineers tasked with integrating the latest computing technology into a new system design can rest assured knowing that the VELA Rack systems are Powered by Advantech, with commitment to longevity of supply, strict revision control and integrations for the latest enterprise grade monitoring and management firmware.
Powered by Advantech, the Impulse VELA Rack systems are supplied fully certified to IEC-62368, with the option to apply global territory specific certifications if required. Furthermore, with a presence in 18 countries and 39 cities worldwide, Advantech can also offer global service support for internationally deployed systems. Robert Plant, Impulse Sales Director says, "We're really excited to introduce the VELA Rack range to the UK. Any customer looking for a highly flexible rack PC with components designed by the number one industrial computing manufacturer in the world will be able to specify their own system and have it built, tested and delivered in a matter of days. That's a real positive for our customers, particularly when considering lead times on other build to order IPCs look to continue to be pushed out to many weeks and even months due to the current IC shortages we are seeing in 2021."
"We are delighted to power the VELA Rack range by Impulse Embedded" says Jash Bansidhar, Managing Director, Advantech Europe. "There is a sizeable market demand for configurable rack PC systems across the UK. We feel Impulse is ideally positioned to support its customers' projects, and serve as an essential link between themselves and manufacturing partners like Advantech."
Impulse Embedded Ltd have been designing and building industrial PCs for the harshest and most demanding environments for over 25 years, and with JOSCAR, UVDB and RISQS accreditation, Impulse Embedded is fully certified to carry out qualified work in the UK defence, utilities, and transportation sectors.
For more information on our VELA Rack PC systems and Powered by Advantech programme, visit https://www.impulse-embedded.co.uk/vela or call +44(0)1782 337 800