Realizing Intelligent Factory with Real-time Situation Room Signage
5/2/2018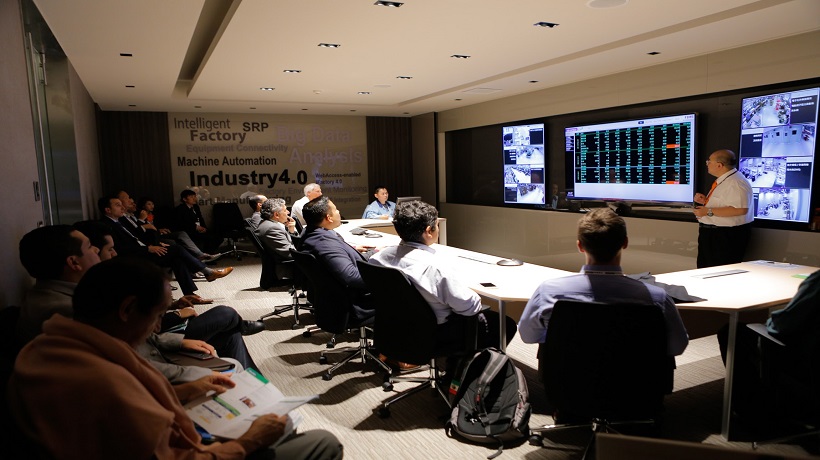 Digital signage delivers valuable information to large concentrated target audiences by utilizing large display screens in public or private locations. Content is provided in a digitized format that includes video, images, and audio to attract customers in new engaging ways compared to traditional advertising methods.
A growing awareness among advertisers regarding the drawbacks and complexity of traditional advertising, such as expensive printed media, slow turnaround times and so on, is encouraging the further adoption of digital advertising. Additionally, innovations by display manufacturers and advertising agencies means they are spending ever more money on the advancement of digital signage display technology. This in turn, is expected to catalyze overall industry growth.
With advances in display technologies, the evolution of LCD, LED, OLED, and Super AMOLED is further strengthening market growth. These technologies have improved the display quality of advertising content, thereby creating an even greater impact on the target audience. The adoption of such advanced technologies in display systems by digital signage providers is also anticipated to boost overall industry growth.
However, factors such as software and hardware compatibility, and common standards for networking, interfaces, and connectivity are a few of the prevailing issues likely to hinder market growth. Moreover, the complex taxations levied upon the erection of digital signage systems and screens, coupled with regulatory compliances such as licensing, are expected to also dampen rapid market growth.
Application Insights - iFactory Ready Suite Development Structure

Based on applications, the market is segmented into smart factory (iFactory), retail, corporate, banking, healthcare, education, and transportation sectors.
Due to the variety of products on offer, competition among SI has led to a growing awareness of new efficient manufacturing strategies and automated facility and environment management. The smart factory sector is a prominent sector with data-driven process management and visualized shop-floor information management, driven from intelligent centralized control rooms.
Display Product Features and Add-on Service
18/7 real-time display operation

Adjustable for multi-purpose application

Better brightness for image recognition

Image quality uniformity among multi-screens

RS-232 for data and Internet

2-year worldwide limited warranty

Delivered with wall mounting kit
System Standard Architecture