For various types of equipment deployed in the field, it is critical to quickly identify the source of any problem that occurs and take corrective action. Current diagnostic techniques for equipment motor vibration monitoring can detect such problems before the devices shut down completely, thus minimizing facility downtime and equipment damage.
Advantech's Equipment Vibration Monitoring Solution is an integrated solution-ready package that facilities real-time vibration monitoring, time-frequency vibration data analysis, and alarm management/maintenance. The pre-integrated AnCAD vibration-monitoring software provides intuitive analysis solutions. With it's application dashboard, users can realize vibration data visualization and status monitoring to enhance maintenance efficiency. This can reduce equipment maintenance costs and provide a predictive maintenance mechanism, ensuring a high return on investment.
Software Diagram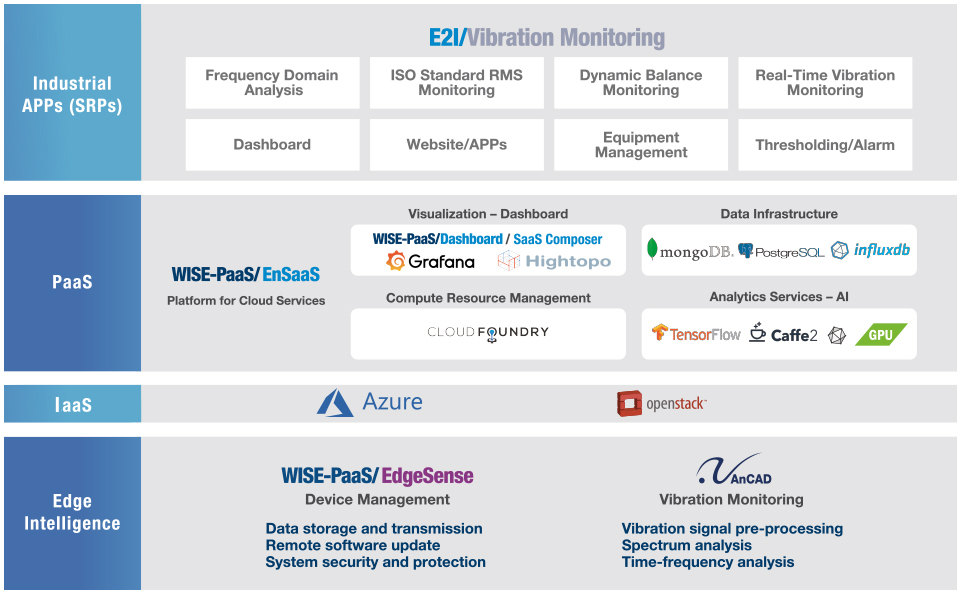 System Architecture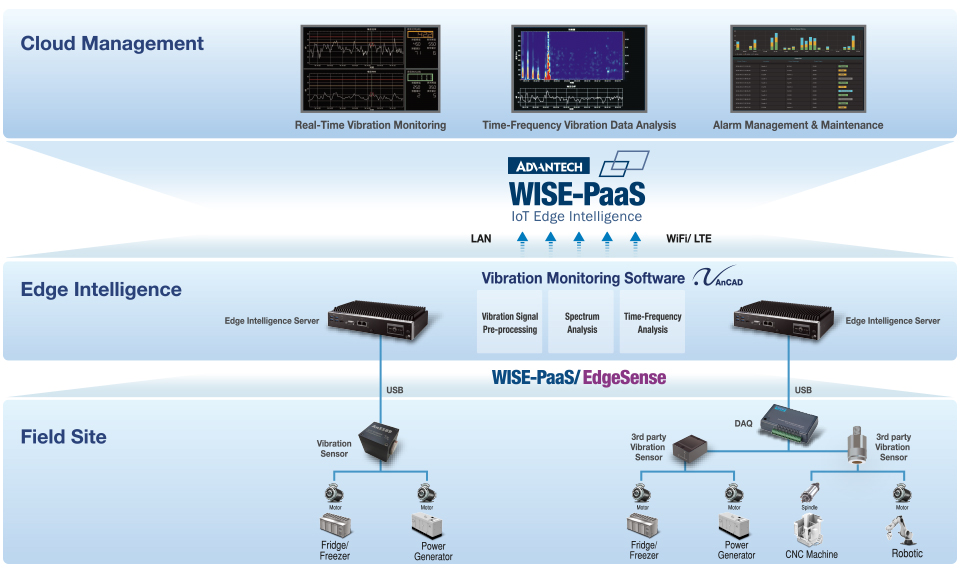 Feature Highlights
Sensor-to-Cloud Solution
Integrated sensor/data acquisition, edge computing, and vibration monitoring software and dashboard solution-ready package.
Real-Time Vibration Monitoring
Vibration sensor data collection and
pre-processing for real-time monitoring and response at the edge
Vibration Data Analysis
Various algorithm for vibration analysis, including spectral analysis, time–frequency...
Condition Monitoring
Pre-loaded equipment status management dashboard with data visualization, remote monitoring, threshold alarms, and predictive maintenance intelligence
Application Story

Facilities Vibration Monitoring in Power Generator
Real-time equipment status monitoring with vibration sensor data pre-processing and analysis, including STFT and FFT
Identify motor issues at an early stage and enhance maintenance efficiency and uptime

Semiconductor Equipment Diagnostics and Predictive Maintenance
Build a vibration sensor network to collect data on motor temperature and vibration remotely monitoring the status of robotic arms in real time
Implementing a preventive maintenance model safeguards facility operations, protects costly components and workpieces, avoids unnecessary downtime, and reduces maintenance costs
SRP Visualization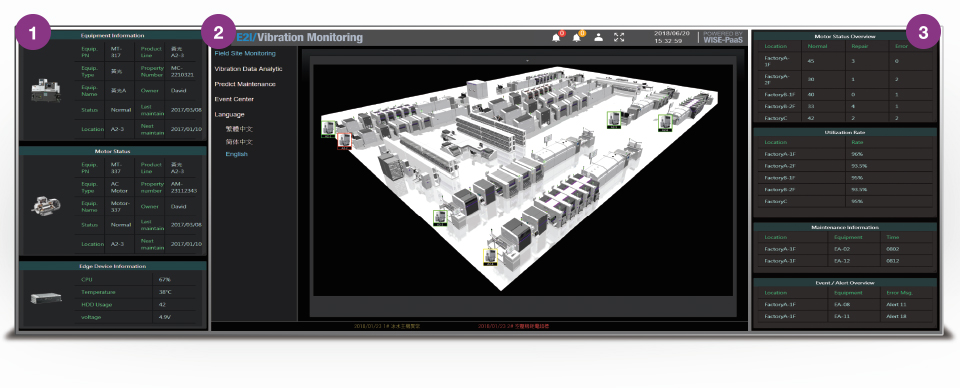 Focal Point : Equipment Status
Motor monitoring
Device monitoring (CPU, memory, voltage)
Interactive Dashboard
Working status overview
Key information highlight
Management Scorecard
Motor status overview
Utilization rate overview
Maintain/alert overview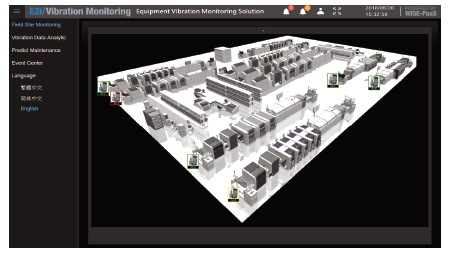 Map view
Working status
Events/alerts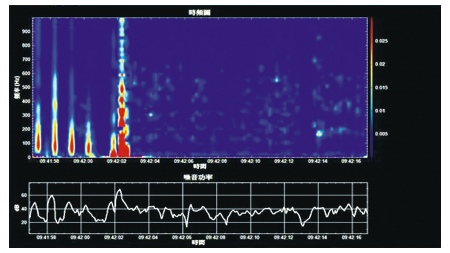 Frequency domain
RMS status monitoring
Time–frequency analysis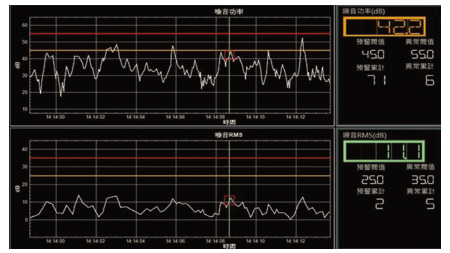 Threshold monitoring
Data monitoring and alerts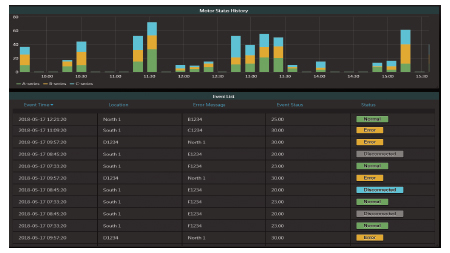 History event record
Monthly comparison