Intronduction of Intelligent Water Management Solutions
According to the wastewater data, combined with the water process control model, precise dosing and aeration can be achieved by improving the quality of the effluent water, and reducing the material and energy consumption of the wastewater treatment system.
End-to-end one-stop service for water management data access, data analysis, and automatic alarm processing to enable better strategic management and decision-making. With recommended system configuration for typical application scenarios in water management, guided analysis and visual processing can be implemented for water management modeling and system integration.
Software Diagram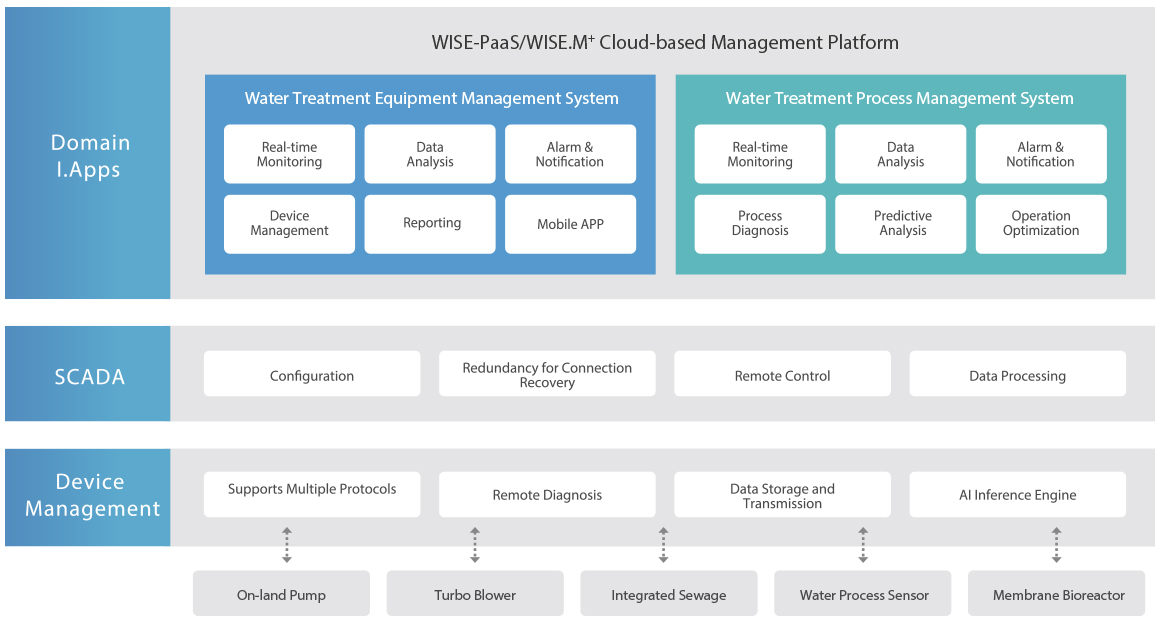 System Architecture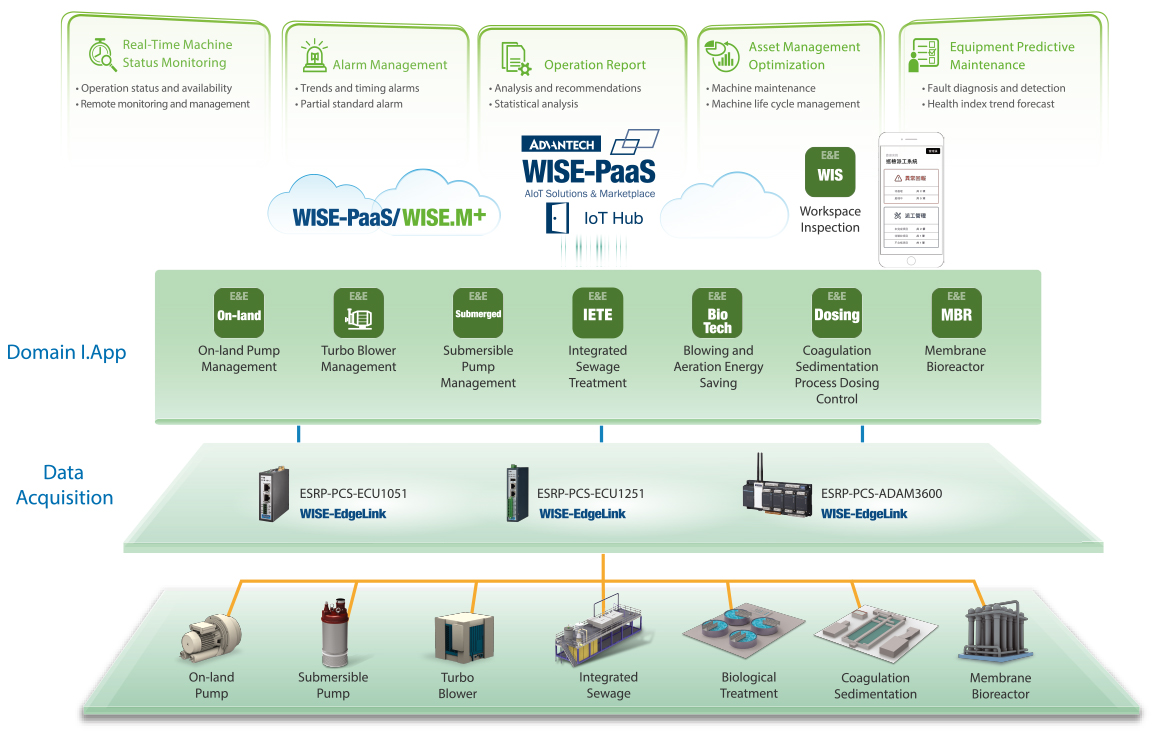 Feature Highlights

Full control of group overview with key performance index
Meets water quality prediction and early warning mechanism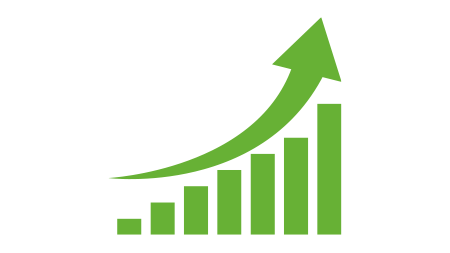 Equipment energy saving increases efficiency
Conforms to discharge water standard and biological aeration unit to save energy consumption

Water agent saving reduces treatment and labor costs
Reduces operating costs and improve water purification efficiency
Application Story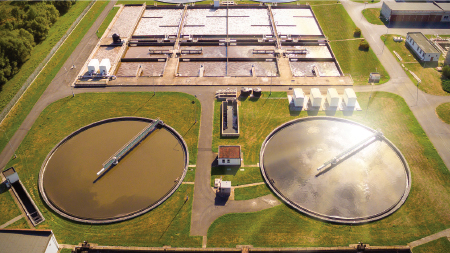 Sewage Treatment Plant Monitoring and Control
Uses ORP, PH, DO, MLSS and other water sensor online data to control the return sludge pump; nitrification liquid return pump and the blower to achieve instant control with water biological algorithm for the A2O treatment process system
Conforms to discharge water quality standard and system stability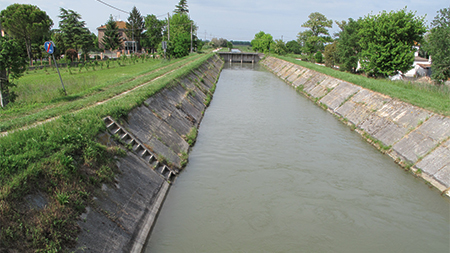 River Treatment Monitoring Anytime, Anywhere
Real-time treatment monitoring from remote locations
Track the operational status of equipment
Overview of river treatment processes and on-site contingency measures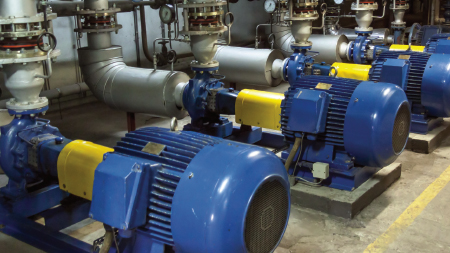 Smart Water Grid and Pump Station Monitoring
Secure data during abnormal communication, must replenish and report data during restoration of communication
Monitors the system status remotely and upgrade the software functions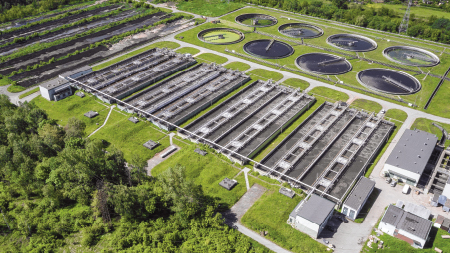 Smart Control of Wastewater Treatment Plant for RANITEC CETP
Cost-effective integrated solution for seamless implementation
Remote supervision of on-site data acquisition with zero data loss
Automatic monitoring and control enhances project development and after-sales maintenance
SRP Visualization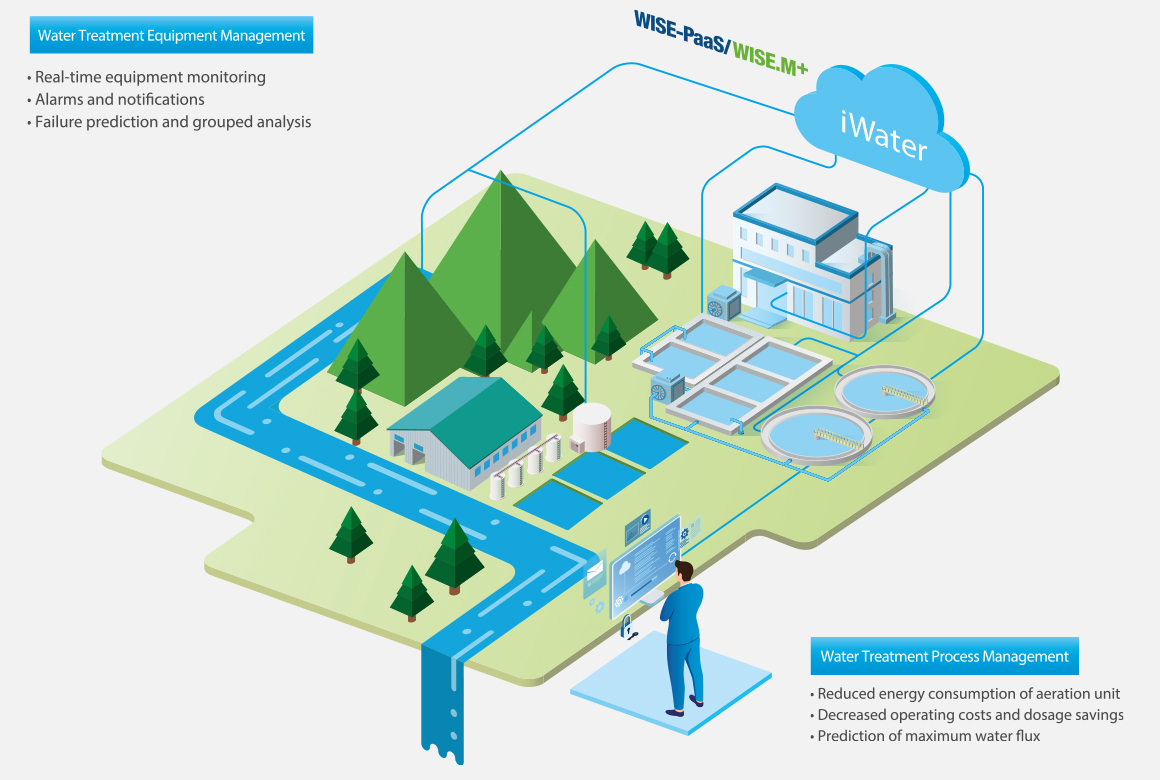 Water Treatment Process Management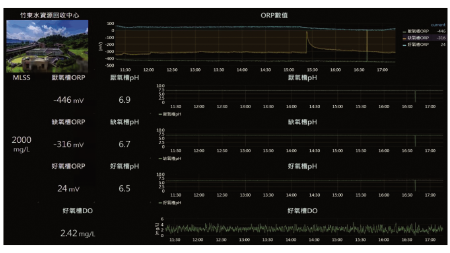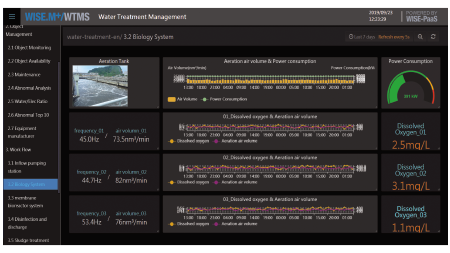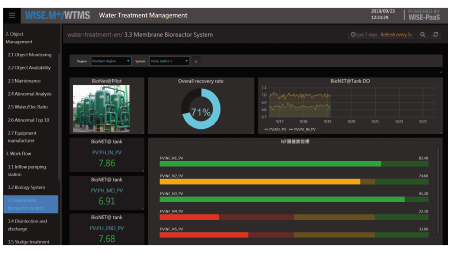 Waste Treatment Equipment Management