Advantech Implement First Smart Hospital in Vietnam
11/01/2022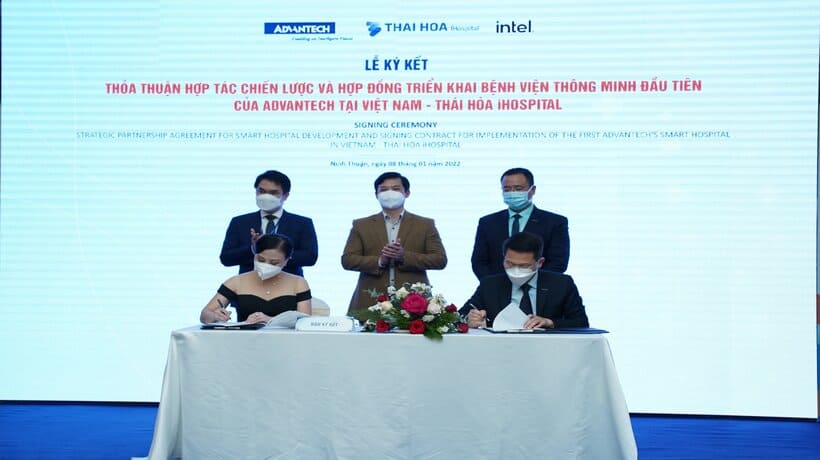 January 8, 2022, Phan Rang City, Vietnam - Advantech Vietnam has signed a strategic cooperation agreement with Thai Hoa General Hospital located in Vietnam's Ninh Thuan province. For this project, Advantech Vietnam will take on a system design role in providing iHospital solutions that integrate smart medical devices that have been customized to meet actual usage needs. To date, this project is the largest and most ambitious digital transformation initiative to ever be implemented in the country.
With the vision of building up Thai Hoa General Hospital to become the leading smart hospital in Vietnam and the entire region, high-tech solution packages have been specially designed by Advantech to support doctors and medical staff with optimizing medical examination and treatment efficiency. The aim of this project is to improve patient satisfaction during treatment, and it marks a breakthrough for healthcare in the country. To ensure compliance with regulations set by the Vietnam Ministry of Health in 2017 (Circular No. 54/2017/TT-BYT) and 2018 (Circular 46/2018/TT-BYT), Advantech Vietnam has coordinated with several domestic software development partners to ensure that system operations and patient medical records from smart devices will be digitalized on a centralized platform. This will simplify access and sharing with the highest level of information security.
With extensive experience in successfully developing smart hospital models in several European and Asian countries, Advantech Group realizes the remarkable value that this project can bring to users. As such, plans have been set in motion to further implement smart technology applications in medicine in order to make them more prevalent and universal, which will help streamline medical processes while mitigating overall risk and improving healthcare efficiency. At Thai Hoa iHospital, patients are able to experience the smartest services available from the moment they step foot inside the hospital. This includes bedside examination solutions (AMiS), intelligent surgery room systems (AVAS), and high-end smart inpatient solutions (iWard), all of which have been designed by Advantech with a focus on patient care.
Additionally, solutions for remote medical examination and treatment (iTeleMed) and a pharmacy management system (iMedication) have also been built and integrated by Advantech with the aim of ensuring that historical data can be easily accessed during group and individual consultations. This also means that a patient's medication history can be monitored seamlessly and accurately. The iHospital solution also allows patients to simply use a smart card to access all services that have been integrated on the centralized platform.
Speaking at the cooperation signing ceremony, Mr. Do Duc Hau, General Manager at Advantech Vietnam, emphasized "The Fourth 4th Industrial Revolution is now the focus of the world, the core foundation of which is embedded in digital transformation. Vietnam is excluded from this wave. This is the reason why the Vietnamese government is paying great attention to and promoting policies that support rapid implementation for businesses and organizations in all industries." Digital transformation is now inevitable in virtually every industry and a pressing task for any organization that wishes to optimize its services and thrive in the future. In the medical industry in general and hospitals in particular, the digital transformation toward a smart hospital model is unavoidable. It is essential for optimizing operating systems, improving the quality of medical examinations and treatment, reducing the load on hospitals, and cutting medical examination and treatment costs. At the same time, it enables hospitals to deliver a superior patient experience. Building a digital database early will make big data analysis and AI technologies more feasible and effective to implement for hospitals. In addition to improving the quality of medical examinations and treatment, it can also help to address shortages of experienced doctors.
Mrs. Truong Thi Bich Thuan, a representative for the investor, stated "Thai Hoa Hospital is proud to be a pioneer in Vietnam regarding the digitalizing of medical examinations and treatment. This system will contribute to improving the capacity for diagnosis, treatment, and surgery." Such improvements are the direct result of support from a team of leading professors and doctors in various fields. The improvements are expected to minimize unnecessary and unsafe hospital transfers, reduce overcrowding in specialized tertiary hospitals, and increase public trust and satisfaction with healthcare in the province of Ninh Thuan.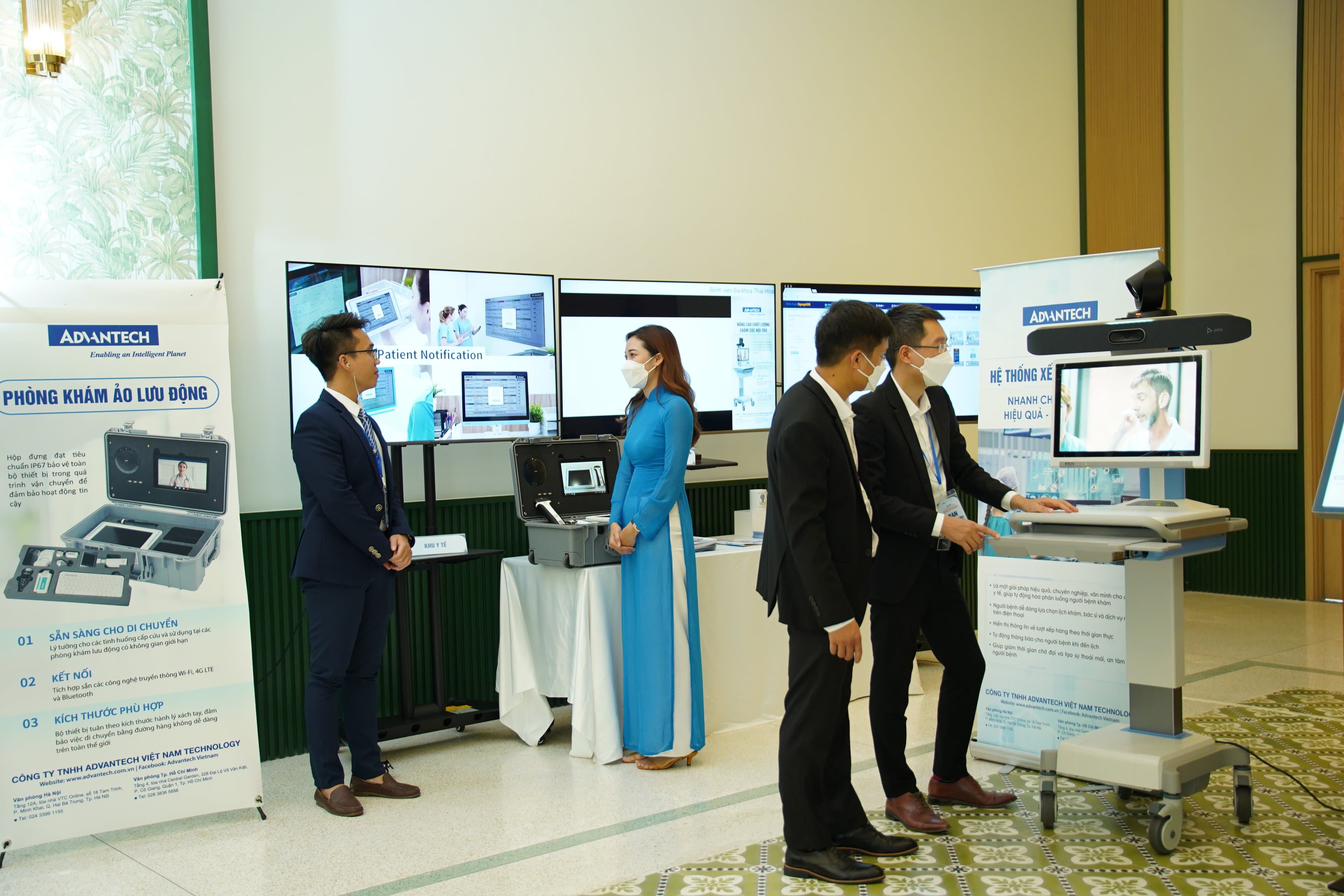 With services predicted to officially commence in June of 2022, Thai Hoa iHospital becoming Vietnam's first smart hospital promises to be significantly beneficial to the people of Ninh Thuan and its neighboring provinces. This breakthrough in the digital transformation of Vietnam's healthcare sector is particularly pertinent amidst the COVID-19 pandemic, making it a significant contribution to the interests of the country and the region in general.
Founded in 1983, Advantech is a leading provider of trusted, innovative products, services, and solutions. Advantech offers comprehensive system integration, hardware, software, customer-centric design services, embedded systems, automation products, and global logistics support. We cooperate closely with our partners to provide complete solutions for a wide range of applications in diverse industries. Our mission is to enable an intelligent planet by developing automated and embedded computing products and solutions that facilitate smarter working and living. With Advantech products, the number of potential applications and innovations made possible becomes unlimited. (www.advantech.com)
About Thai Hoa General Hospital
Following more than 20 years of development with a team of highly experienced and qualified doctors, Thai Hoa General Hospital (formerly known as Thai Hoa Healthcare Clinic) has secured the investment to upgrade to new facilities. To this end, the medical examination department is being expanded to encompass the 12th floor. This upgrade is on schedule for completion in June of 2022, with 100 inpatient beds expected to be available for use by the end of 2023.(https://thaihoaclinic.com)