Transwestern Pipeline Maximizes Gas Chromatography Investments
2/7/2020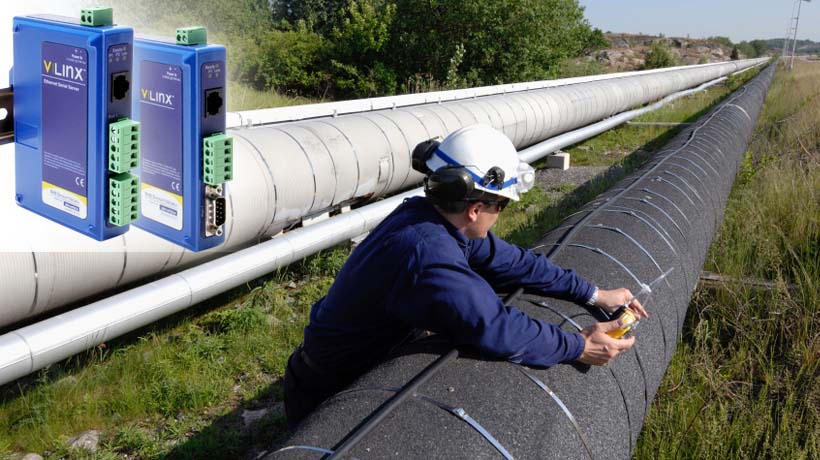 Transwestern Pipeline provides natural gas for the southwestern United States. Their expensive chromatograph gas analyzer was underutilized. It communicated via Modbus TCP, while many of the company's sampling units communicated using Modbus RTU. Transwestern explored upgrading the RTU devices to support TCP, but it proved unworkable and new ones would cost about $50,000usd each. To accomplish their objective, they needed to find a device that could bridge the gap between Modbus TCP and Modbus RTU.
Transwestern Pipeline used Advantech's BB-MESR900 series Modbus Serial to Ethernet Gateway to connect the remote RTU devices. The gateway allows Modbus ASCII, RTU and TCP devices to communicate freely. Transwestern Pipeline's remote RTUs were able to share the chromatograph gas analyzer. In addition, Transwestern Pipeline was able to avoid a huge and unnecessary capital investment.
Why Advantech
The ability of the BB-MESR900 series Modbus Serial to Ethernet Gateways to communicate directly to the RTUs over Modbus RTU, converting the data to Ethernet, and providing access from the remote RTUs to the existing chromatograph.
BB-MESR900 series Modbus Serial to Ethernet Gateway DB9 or terminal block serial connections provided flexible options for in-the-field wiring.
1 and 2 Port Modbus Serial to Ethernet Gateways
Models BB-MESR901 & BB-MESR902T
Modbus TCP, RTU & ASCII
Modbus messaging priority control (source or function code selectable)
Up to 16 Modbus TCP masters
Serial/Ethernet, master/slave flexibility
Wide operating temperature range
Auto-negotiation & auto-MDI/MDX