Advantech's Smart Energy and Building Management Solution Reduces Costs and Improves Industrial Park Efficiency
2/7/2022
Shanghai Lingang Pilot Free Trade Zone adopted Advantech's smart energy and building management solution in an effort to reduce costs and increase smart industrial park management efficiency. This solution implements real-time energy monitoring and green management for smart parks.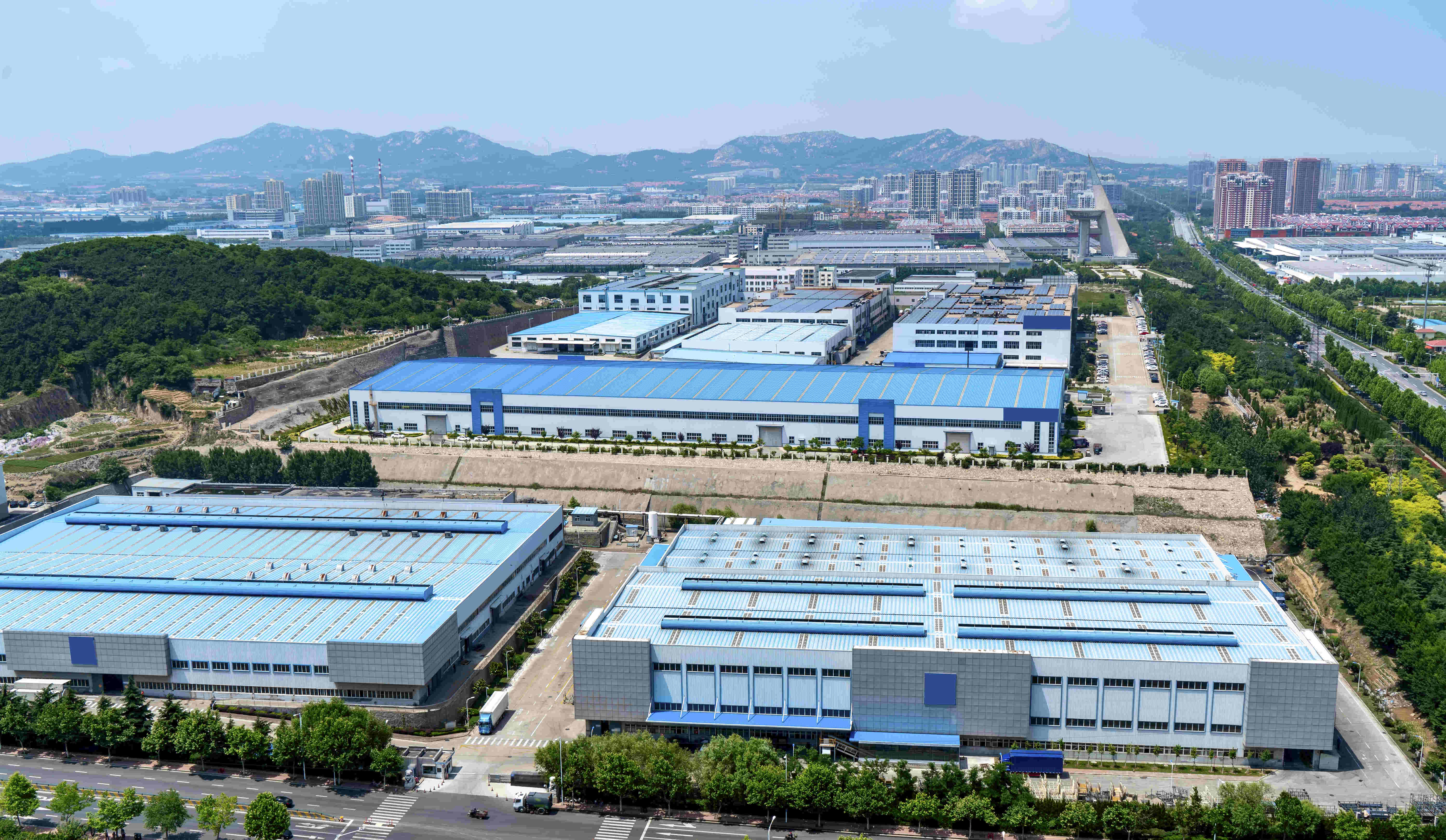 According to the International Energy Agency (IEA), buildings account for 33% of all global energy consumption. Likewise, their carbon emissions represent 40% of global totals. Because buildings are some of the largest energy consumers in the world, building energy conservation is a vital factor in reaching energy and emission reduction goals. China has recently reiterated its commitment to adhering to its scheduled goals of peak CO2 emissions by 2030 and carbon neutrality by 2060, as outlined in the country's overall energy conservation policy. Accordingly, the operators of the Shanghai Lingang Pilot Free Trade Zone are committed to creating a new generation of smart, self-sustaining, green industrial parks through the integration of emerging IoT and renewable energy technologies.
Digitally twinning a digitalized smart industrial park
An industrial park faced multiple energy management challenges before they decided to implement a smart energy-saving solution. These challenges related to solar and wind power generation as well as the independent operation of other systems, such as energy storage, lighting, and air conditioning. Additionally, because equipment is typically scattered across a wide area, it cannot be managed via a single unified platform. This meant that locating malfunctioning equipment and identifying conditions on site and in real-time was extremely difficult. Accordingly, routine operations and maintenance relied primarily on time-consuming, laborious, manual inspections.
However, the implementation of smart energy-saving technologies helped to address these challenges. Indeed, distributed photovoltaic and wind power generation systems, as well as energy storage systems, were constructed on unused land in the park. These systems were combined with Advantech's smart energy management solution powered by the WISE-PaaS industrial IoT platform. This combination enabled the park to establish a new energy management solution and achieve effective energy management and control. Overall, the implemented solutions greatly improved the park's energy utilization rate while significantly reducing operating and maintenance costs.
The design of Lingang Industrial Park's energy management system was based on Advantech's WISE-InsightAPM app — a digitally twinned low-code platform under the WISE-PaaS suite. The solution is designed to support edge sensors that collect data from more than a dozen subsystems, including energy storage solutions, air conditioning systems, lighting systems, elevators, IT equipment, and distributed photovoltaic/wind power generation facilities. The park leveraged IoT and cloud technologies for unified control by facilitating the intelligent management of individual subsystems via a unified cloud management platform connected to different systems.
Smart building management reduces labor costs by 40%
In contrast to the traditional operation of individual systems, Advantech's smart energy and building management software supports the operation, control, and management of park systems and equipment via a single unified platform. For example, when the platform detects an abnormality on an air conditioning system component, it will locate the faulty device, send a notification via SMS or mobile app, and dispatch an operations and maintenance work order. All of these tasks are performed automatically by the system, minimizing human resource requirements and operations costs. These optimizations yield a 40% increase in building and maintenance efficiency, and a 60% decrease in complaints.
Since implementing the Advantech's smart energy and building management solution, Lingang Industrial Park saves up to 3,000 kWh of electricity per building per month. Moreover, CO2 emissions have been reduced by 3 tons, roughly equivalent to the carbon absorption of 160 trees. Accordingly, this project marks a significant achievement in achieving buildings with low energy consumption and low carbon emissions.
Demand for energy and building management has grown exponentially alongside advancements in digital transformation. Advantech's smart energy and building management solution is also suitable for applications outside of smart industrial parks. Indeed, this solution has been deployed in medical institutions, residential communities, and commercial centers to enable centralized remote monitoring of building operations and maintenance.
In terms of the future, Advantech is committed to working towards a safer, more convenient, energy-efficient environment and will continue to work closely with its partners to expand energy management solutions to additional sectors and industries.
Advantech's Solutions and Application Benefits
Yields a 40% increase in building and maintenance efficiency and a 60% reduction in complaints.

Saves up to 3,000 kWh of electricity per building per month.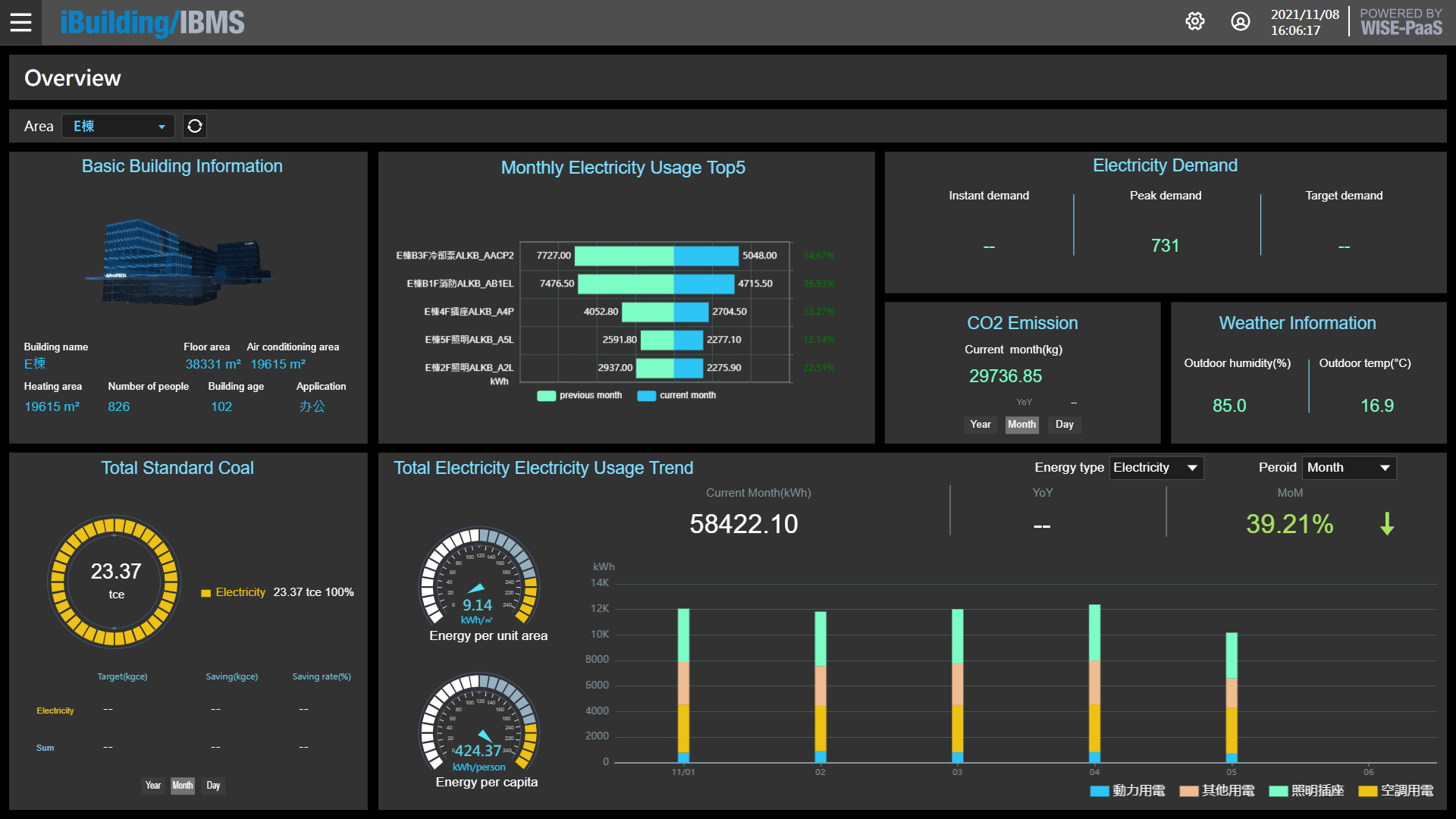 The WISE-PaaS industrial IoT platform end-to-cloud architecture provides a comprehensive development environment for data collection, analysis, management, and applications, while promoting interoperability between I.Apps via the WISE-Marketplace and accelerating the development of industrial solutions.
Advantech's iEMS Solution is an energy management platform powered by WISE-PaaS that emphasizes practicality, ease of use, expandability, and scalability. It was designed to help organizations deploy smart energy management systems rapidly and at minimal cost, while also accommodating future growth.