Connect Multiple Branch Offices with SD-WAN Technology
7/21/2022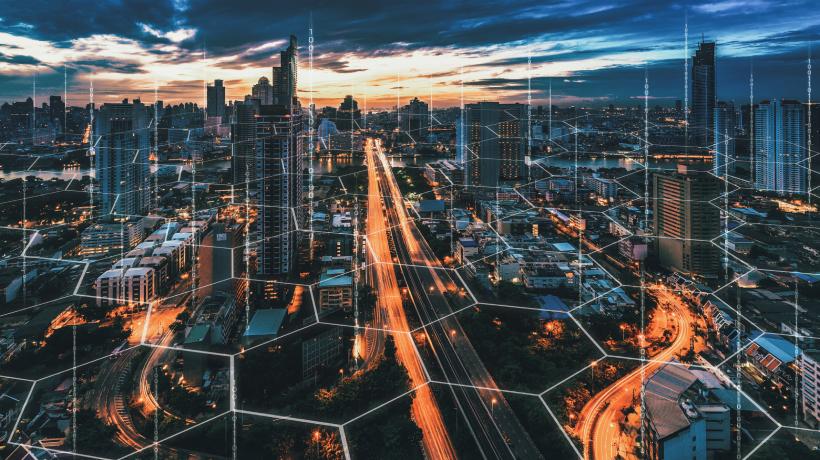 Initially, the high expense of WAN infrastructure and MPLS drove the needs of the cost-saving adaptions on SD-WAN. The new trend of mobile devices, connection of IoT devices, cloud services rise the necessities to meet the shift of IT landscape. The demand of business agility on network deployment with security, intelligence and optimization arises than ever before.
The change is to upgrade the customer's existing wide area network (WAN) into a software-defined wide area network (SD-WAN) to facilitate deployment and maintenance and reduce infrastructure costs. To implement this network upgrade, Advantech deployed networking appliances that support Intel® Quick Assist Technology (QAT) and virtualization.
More and more enterprises are willing to replace an office branch's complicated and costly WAN solution with a simple, economic, and easy-to-maintain SD-WAN solution. To convert the existing office branch WAN network into an SD-WAN solution, the customer requires an SD-WAN solution that is compatible with their SD-WAN software while allowing them to easily identify network disconnections. Additionally, numerous hardware adjustments are required to fix the unstable local area network (LAN) and WAN network connections that affected surveillance, staff management, cash registration systems, and other critical network applications.
If the enterprise's SD-WAN software is incompatible with 5G (LTE) Wi-Fi networks, a cable solution then is chosen over a wireless solution. Moreover, the small office space meant the space is limited for adding Wi-Fi routers to the existing network. The small office space also requires lower noise tolerance since the network appliances will be in a critical area near people, which requires a fanless network appliance. The SD-WAN solution requires fiber and copper connectors to identify network IP addresses. Network appliances with combo port support are also required to allow flexibility for applying different network connections and switching between SD-WAN and WAN solutions.
The following Advantech network appliances are selected: FWA-1212VC and FWA-1012VC. Customers can use RJ45 and SFP network cables to connect FWA-1212VC and FWA-1012VC to existing network devices. Both FWA-1212VC and FWA1012VC are configured through the SD-WAN software platform and integrated with the SD-WAN cloud center, which is connected to the company headquarters.
The advantages of SD-WAN over WAN technology include flexibility provided by the Intel® Atom™ SoC-powered network appliances that enable the client to choose different network solutions and network-level processes based on their software service. The solution also makes defining a WAN port easier and reduces the need for an extra network switch to change between the SFP or RJ45 port. Advantech network appliances' in-built Wi-Fi 5G (LTE) also ensures network quality, prevents network disconnections, and removes the need for installing extra Wi-Fi or 5G (LTE) routers. The FWA-1212VC fanless design also dramatically reduces noise pollution in the office environment.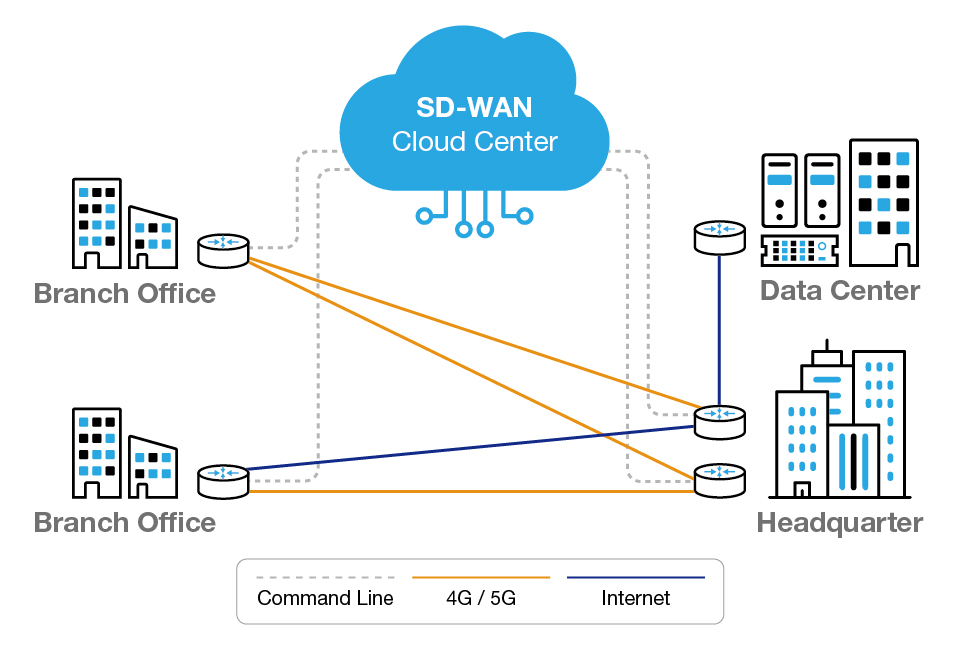 By using Advantech SD-WAN solution, enterprises are able to significantly reduce network hardware and maintenance costs while simplifying network device management through a centralized cloud system. The SD-WAN solution reduces the need for installing extra Wi-Fi routers and switches to switch between RJ45 and SFP network connectivity. Advantech network appliances are easy to configure with SD-WAN software and diverse solutions.
FWA-1212VC supports combo ports to facilitate WAN port definition Both FWA-1212VC and FWA-1012VC support Wi-Fi 5G (LTE) to ensure reliable connectivity without an additional router The fanless design eliminates noise and ensures easy deployment in a wide range of usage environments.
Desktop Network Appliances for Small Branches Network Deployment
FWA-1012VC
FWA-1212VC





Universal network appliance
Intel® Atom® C3000 system-on-chip
4 x copper GbE via Marvell 88E1543 ports
2 x SFP and 2 x copper GbE via I350 ports
2 x USB 3.0
1 x RJ45 console port
1 x 60W power switch with screw-lock adapter

Fanless network appliance with 5G and Wi-Fi 6
Intel Atom® C3336/C3558 network system-on-chip
4 x copper GbE via I211 Marvell 88E1543 for 2 x combo ports
2 x USB 3.0
1 x RJ45 console port
1 x 36W power switch with screw-lock adapter