Epidemic Prevention Solutions: Temperature Auto-Sensing Robots use Advantech Wireless Device
5/20/2020
COVID-19: reinforcing industry restructuring through the power of IoT
The outbreak of COVID-19 has changed lives at every level and its effects upon all fields will result in a lengthy reconstruction process with new standards of healthcare, public life, and industrial activity. With the dawning of a post-pandemic era, technology will play a significant role in bringing greater mobility and adaptability by automating work processes and minimizing physical labor. The deployment of technology that is easy to employ, sensitive, cost-saving, and, most importantly, safe will be critical. The Internet of Things (IoT) factors heavily into future solutions.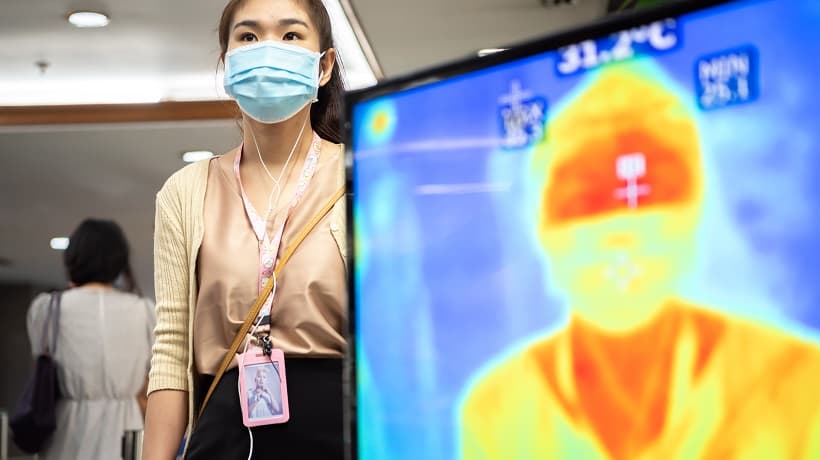 Automated guided vehicles (AGV) help fight COVID-19 pandemic by protecting human beings
When it comes to automated solutions, AGV are always one of the first that comes to mind as a great success. AGV have been primarily utilized in factories and warehouse logistics for auto-transport.
As the coronavirus pandemic starts slowing down, many cities are gradually reopening. Restarting operations with secure workplaces that protect employees has become a primary responsibility for businesses. To help fight the virus while mitigating its economic impact, companies are stepping up. One Advantech client in East Asia has been deeply involved in the AGV industry for many years. They recently took proactive steps to address the challenges presented by the pandemic.
Transforming traditional AGV: intelligent disinfection robots with thermal sensors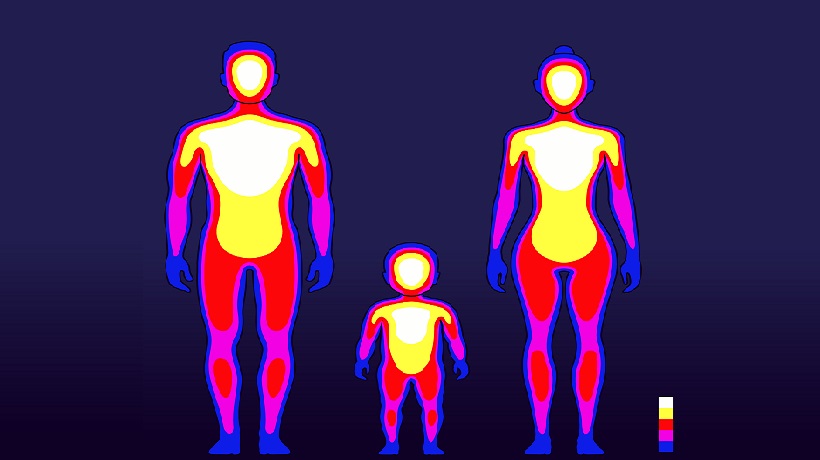 In order to meet the urgent need for safe work resumption, the client decided on a launch plan for research and development into AGV utilized by the company. An intelligent disinfection robot with thermal sensors was rolled out to perform temperature measurements and automatic disinfection that safeguarded employees and the general public. To fulfill these expectations, the company contacted Advantech for technical support in wireless transmission. The two had already been cooperating for many years prior to the outbreak.
Exchanging an analysis of the client's goals regarding application architecture and usage scenarios, Advantech listed specifications and requirements as follows:
Dual-band Wi-Fi 2.4Ghz / 5.8Ghz
By supporting dual-band, users divide data into two transmission groups based on data type for segmentation purposes and to properly divert data flows to prevent traffic jams.
The Wi-Fi device had to offer roaming services that ensured intelligent robots moved around the area without signal strength variation disturbance. The robots needed to automatically connect to nearby Wi-Fi AP that had the best signal status.
Support for Ethernet port, serial port, and Modbus protocol
The wireless device had to support both Ethernet and serial ports to connect serial devices to the Internet without deploying extra Ethernet devices so as to save AGV space and installation costs. Supporting both Modbus TCP/IP and RTU protocol was preferred for more fluent serial-to-Ethernet communication.
High compatibility with any third party Wi-Fi AP
As the robots operated in various locations, it was important to guarantee they were adaptable to different on-site AP architectures, possessing high compatibility with APs widely used in the market.
Ruggedized design for harsh environmental conditions
The robots had to accommodate themselves to a diversity of scenarios with different deployments and environmental conditions, such as industrial or semi-outdoor spaces. The embedded Wi-Fi communication device needed to be equipped with industrial-grade design, support a wide-operating temperature range, and provide anti-interference transmission.
In order to meet these requirements, Advantech proposed its EKI-136x series of wireless devices enabling wireless communication for operating robotic systems.
Advantech Wi-Fi Solution: EKI-136x series industrial Wi-Fi client
The EKI-136x series offered a feature-rich DIN-Rail wireless AP that provided reliable wireless connectivity for industrial environments. It brought RS-232/422/485 to wireless LAN or LAN and allowed nearly any device with serial ports in the AGV to communicate with other devices, peer-to-peer, without any intermediate host PCs and software programming.
Remote data requesting and command issuing
Administrators were able to actively request data or issue commands from the RS-232/422/485 side or wireless LAN side. The data was sent bilaterally, making the EKI-136x series suitable for remote monitoring environments.
High security authentication
In order to ensure wireless network security, EKI-136x worked with the latest encryption technologies, such as WPA2 / WPA / 802.1x, to achieve strong and secure authentication.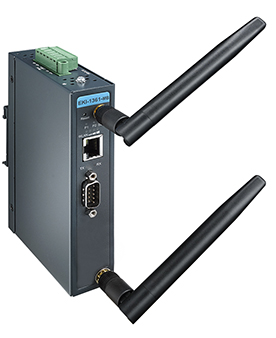 Links any serial device to an IEEE 802.11a/b/g/n network
Supports 802.11n MIMO 2T2R
WLAN transmission rate up to 300 Mbps
Supports secure access with WEP, WPA/WPA2-Personal, WPA/WPA2-Enterprise
Supports up to 921.6 kbps and any baud rate setting l Provides web-based configuration and Windows utility
Supports Modbus TCP and Modbus RTU
Supports dual band 2.4GHz/5GHz selective
Advantech co-creation spirit helps transform AGV tech
The client in East Asia successfully rolled out their temperature sensing robots just as many regions of the country started to resume work. The robots were deployed in factories, shopping malls, and public spaces to conduct temperature measurement and automatic disinfection, helping keep public environments safe.
Advantech is committed to industrial IoT that offers professional and reliable industrial standard products meeting a variety of needs. Making an all-around effort aimed at achieving advanced development in the industry for over a decade, Advantech has become a top-tier global brand in the field of industrial communications.
For more product inquiry, please contact iiot.tech@advantech.com
Advantech experts will be providing you with dedicated support soon!