FEMS Helps the High Energy Consumption Enterprise Achieve the "Green" Dream
3/17/2020
Glass manufacturing is a typical high energy consumption and high emission industry. With an increasing awareness of environmental protection, manufacturers need to find a balance between high-end development, energy consumption, and increasingly severe cost restrictions. The goal is to effectively enhance competitiveness, whilst maintaining sustainable development. Through Advantech's Factory Energy Management System (FEMS), TG Taichia Bengbu Glass Fiber Co., Ltd. has achieved a win-win balance of social and economic benefits. This represents a green transformation that provides a successful role model for all glass manufacturing companies.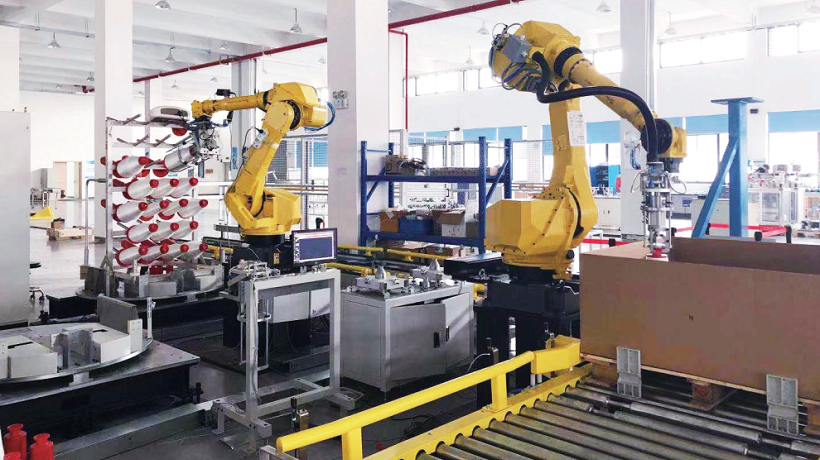 Taiwan Glass (TG) Group has been committed to glass manufacturing since their establishment in 1964 and has more than 20 factories throughout China and Taiwan. Taichia Glass Fiber Co., Ltd. (TGF), which was founded in June 2001 in Kunshan, Jiangsu Province, China, is one of TG's important subsidiaries and mainly produces types of electronic-grade glass fabrics. TGF has a total of 5 factories in Taiwan and China, with a total annual capacity of 135 thousand metric tons. As a global leader in glass manufacturing, TGF constantly explores new innovative production technologies and management approaches. They actively promote the use of automated and intelligent production lines to ensure higher product quality and enhanced competitiveness. In order to accelerate the digital transformation of the company and the group, the factory was retrofitted with advanced and highly automated fabric inspection and weaving machines to meet their high efficiency, high-quality production targets.
However, a major problem cropped up with the new factory. Zhang Xiaobo, Supervisor of the Information Technology Center of TGF recalled, "Because the degree of automation is higher than other industries, ours consumes more electricity. In order to meet environmental protection standards, we are replacing heavy oil with natural gas, which also increases the cost a lot." Because the energy costs were too high, they were determined to find ways to reduce energy consumption more effectively. They also believed that if some positive improvements could be made in their use of energy, it would have a huge impact on overall manufacturing costs.
Win-win situation between intelligent manufacturing and low energy consumption
Energy consumption is the "silent killer" in terms of hidden factory operating costs. As a global technology leader in glass manufacturing, TGF has long realized the importance of this problem and has taken corresponding measures. "We have an R & D team for energy analysis and control of various departments. It was effective at first and the monthly cost of energy was falling," explained Zhang Xiaobo. "But the problem is that we don't know specifically where the energy cost savings came from and we can't get detailed information as to whether the technological improvements actually played a role? The energy-saving methods are effective but not sustainable, and their energy-saving information is like a black box, making them useless," said Mr. Zhang Xiaobo. The company also realized the importance of collecting and analyzing energy management data, so for the future they decided to find a professional supplier of energy efficiency management solutions to cooperate with.
A complete solution for energy efficiency management
Real-time monitoring and management of energy is an essential requirement for efficient management. It allows us to understand energy usage, analyze it using big data tools, distinguish what actually is energy waste, as well as understand how to reduce it. Zhang Xiaobo said, "It is no accident that we selected Advantech as our supplier, since they have long been committed to developing IoT applications and have a lot of experience in the field. Advantech quickly provided a solution for our needs. By comparison, we found that other suppliers could not provide many useful features such as, automatic transfer recovery after a network breakdown, extensive interface protocols, and reasonable payment terms." After a long period of evaluation and consideration, TGF finally chose Advantech. Advantech's deep understanding of energy efficiency management further strengthened the company's confidence in Advantech.
In 2018, the TGF finally adopted Advantech's Factory Energy Management System (FEMS) and established a central control room for energy management. Three major functions of the FEMS system made energy consumption information visible and simple to understand. Firstly, the system accomplished the allocation of power consumption to all departments by developing Key Performance Indicators (KPI) and the monitoring of power consumption of each department in real time. Secondly, it was able to analyze the energy consumption of the production units and combined ERP and MES statistics (output value and work order) not only to analyze power consumption of the production units but also to capture the waste power usage. The third major function is to monitor the health of equipment. By utilizing energy consumption and equipment startup rates as an indicator of equipment operational efficiency allowed users to grasp the availability and lifecycle times of on-site machines.
"We not just understand the power consumption of the factory, but we also got an overview of energy consumption by using Advantech's FEMS system, including daily demands for electricity, water, oil and gas, as well as cumulative amounts of electricity, water, oil and gas for the day and the month. Using the management tools to track changes in demand, supplemented by historical target demands as a reference, enabled us to instantly observe the energy distribution pie charts and analyze energy use trends," said Zhang Xiaobo and praised Advantech's FEMS. "Advantech also has a natural advantage in that it has a wide product coverage, many hardware interfaces, and convenient protocol conversion".
Advantech's open platform provides numerous drivers to communicate with automation equipment, including device drivers from world-renowned manufacturers (e.g. Advantech, Allen-Bradley, Siemens, Mitsubishi and Yokogawa), while supporting DNP3.0, Modbus, OPC, BACnet, LonWorks and other open protocols to achieve seamless system-wide integration.
Energy efficiency management has a long way to go
With the help of Advantech's FEMS, TGF has reduced the regular but invisible energy waste, and achieved an increase in production efficiency. It is expected that the operating costs of the factory will fall by 7% to 10%. Zhang Xiaobo even believes that there should be higher cost reduction potential, "Our investment in this system is only the first step. The subsequent awareness changes in our employees will highlight the true value of the FEMS. When the heads of various departments and factory managers pay attention to the data and use them proficiently, more features will almost certainly be developed".
As a member of the TG group, Taijia Bengbu Glass Fiber Company is promoting its own positive experiences and effects to other subsidiaries, especially some older factories that need to improve equipment and energy efficiency. With its competitive advantages and multi-protocol support, Advantech gives these factories the products and technology solution support they need to complete their digital transformation.
By relying on the support of Advantech, TG Taijia Bengbu Glass Fiber Company embarked on the fast track to green transformation. Energy efficiency management will always be an issue for the entire glass manufacturing industry, so working together to create more possibilities can make the environment we live in better.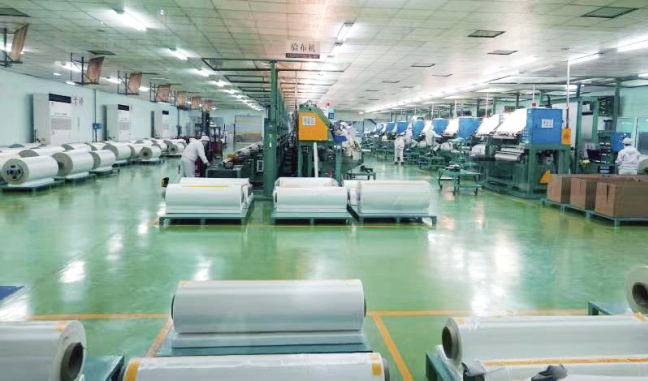 Want to know more about FEMS solution?
In today's harsh economic climate, most manufacturers are seeking ways to save cost. Best-in-class manufacturers are already road mapping plant strategies to implement energy management in the factory for decreasing energy consumption per unit production. For this Factory Energy Management Solution (FEMS), Advantech's iFactory Solution Ready Package (SRP) integrates hardware and software within industrial applications where typically a 7-10% energy saving can be achieved in facilities, compared to where FEMS SRP is not used. Based on real-time data obtained from smart meters, FEMS SRP allows users to monitor energy consumption information, accurately evaluate energy costs, and optimize energy efficiency, aiding business intelligence strategies for energy management.
Start Your Industry 4.0 Journey with Intelligent Factory Solutions
Energy consumption and cost of utilities can be measured on the basis of hour, day, month, or year, by individual, aggregated departments, or corporate level. By setting benchmarks and comparing current performance with set targets, it is easy to analyze the use of energy and utilities to support energy efficiency improvements.
Performance calculation, data displays and reports can be easily visualized using dashboard tools. The navigation menu and dashboard displays can be customized from the user interface, including trends, graphs, diagrams and tables. It also provides KPI and alarm management functions.
Digitizing Energy Management with FEMS SRP
An overview of past energy profiles and current energy consumption data provides a systematic approach to identify problem areas and prime targets for energy reduction.
KPI settings allow users to measure and review energy usage and efficiency of each department, reducing energy waste and improving energy efficiency.
Production is usually the largest energy consuming part of a factory. Energy consumption data and costs can be analyzed and compared with utility bills to help improve energy efficiency and wastage.