Increasing Access to Healthcare in Rural Areas with Telehealth
5/18/2022
"As the COVID-19 pandemic continues to have a global impact on the medical industry, Advantech Telehealth solutions address healthcare gaps in remote rural areas and deliver the well-being of crews working offshore."
A two-month-old baby cries in the isolation ward with his mother beside him, feeling distressed and helpless; an eighty year old grandfather stands at a roadside bus stop with a cane waiting to take a two-hour bus ride to hospital; and a forty year old ship crew member lies in the crew cabin, enduring discomfort with a painful expression on his face after a fall. Although these patients differ in age and have different symptoms, they all experienced difficulty receiving medical treatment because they are located in remote areas. Especially after the COVID-19 pandemic, the problem of seeking medical treatment in remote rural areas is more severe than ever.
Fortunately, the application of smart technology has brought hope to their difficult lives. As part of its commitment to benefit society, deepen local partnerships, and strengthen community care, Advantech has been developing telemedicine applications using the latest IoT technology, allowing patients in remote rural areas and patients from isolated wards to receive convenient and immediate medical treatment regardless of their location.
The following three stories demonstrate how telehealth services based on Advantech IoT solutions have helped improve the health and well-being of people in remote rural areas of Taiwan.
Telehealth cart plays a vital role in isolation wards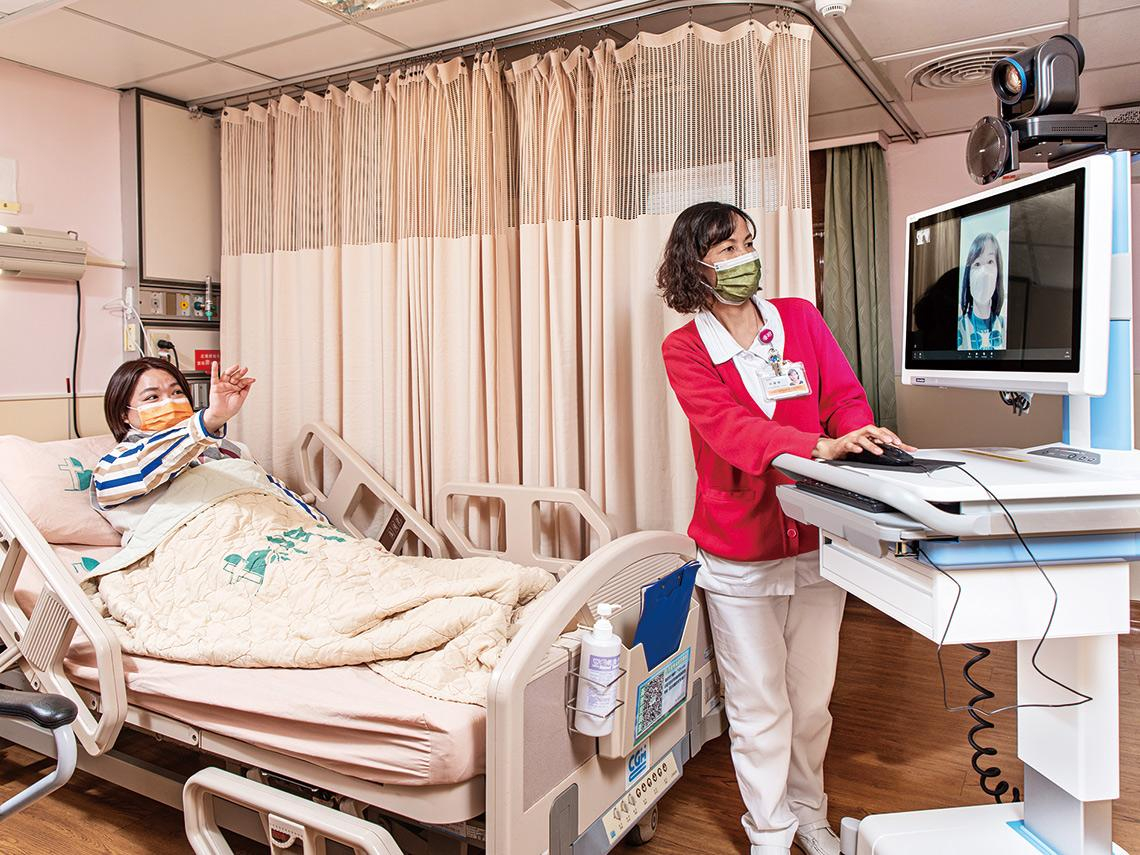 At the end of June 2021, Taiwan was experiencing its most severe period since the pandemic broke out. In the county of Hualien, a two-month-old baby boy and his mother were both diagnosed with COVID-19. While the mother was uncomfortably ill herself, she worried about her child constantly and suffered both physically and mentally. The mother and son, who live in a remote rural area with insufficient medical resources, struggled to receive treatment. Fortunately, Advantech donated two telehealth carts to the Mennonite Christian Hospital in Hualien during the COVID-19 pandemic, and doctors were able to conduct remote video diagnosis and treatment for both the baby and the mother through the telehealth cart.
According to the hospital, Advantech's telehealth carts were immediately put to work in the isolation wards, where they were mostly needed to facilitate doctors' video diagnosis and treatment and give patients a chance to see their loved ones via videoconferencing. After 17 days of treatment, the baby and the mother were discharged from hospital in good health, which was made possible by the professional care provided by the doctors and nurses, the support of their family, and of course — the telehealth cart.
Teleconsultation solves the issue of insufficient medical services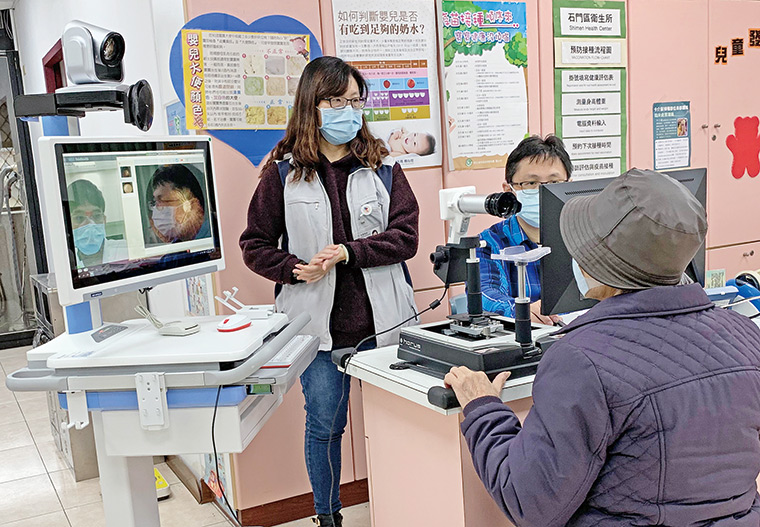 In the northernmost point in Taiwan, Shimen, a district that attracts tourist crowds with its delicious food and beautiful scenery, severely lacks medical resources. For example, there are over 2,000 ophthalmologists in Taiwan, but there is not even one ophthalmology clinic in the Shimen district. Unfortunately, there are 20 more districts in New Taipei City that also lack medical resources and specialist clinics, just like Shimen District.
To solve the problem of insufficient specialist doctors in remote areas, the New Taipei City Department of Health has helped rural health clinics and regional hospitals implement teleconsultation services. Participating in these government programs, Advantech provided telehealth solutions to the Shimen Public Health Center to facilitate remote treatment by ophthalmologists located at the Fu Jen Catholic University in New Taipei City's Taishan District.
Chun-Kai Chang, Business Development Manager for Telehealth at Advantech, cited that patients with diabetes are at high risk of developing complications such as diabetic retinopathy, and managing their condition requires regular checkups and ongoing monitoring. Mr. Chang said, "Using Advantech's telehealth carts equipped with a computer, camera, and microphone, doctors can assess patients' health and prescribe appropriate medication and treatment plans."
The New Taipei City Department of Health offers diabetes patients one free eye examination every year. However, only 34 percent of patients nationwide take advantage of this service, with Shimen District reporting a substantially lower examination rate due to the lack of locally-based ophthalmologists. However, Advantech's telehealth solutions have improved the flexibility of eye diagnosis and examination and significantly reduced travel time for patients. And as a result, patients are more willing to return for regular checkups.
Enabling remote healthcare on an offshore construction support vessel
For people working in unique working environments, difficulties accessing medical services can cause serious harm. For example, Taiwan has actively promoted off-shore wind power in recent years, and more and more people are going out to work at sea. As a result, managing and ensuring their health and safety has become a new challenge.
A renowned global offshore wind power company is helping construct Taiwan's first large-scale far-shore wind farm. Given that most crew members work and live on the offshore construction support vessel (CSV) throughout the construction period, a trained medic was employed to provide basic medical care, and Advantech's AMiS-22 telehealth suitcase equipped with a 10.1" industrial-grade panel was deployed to assist the medic.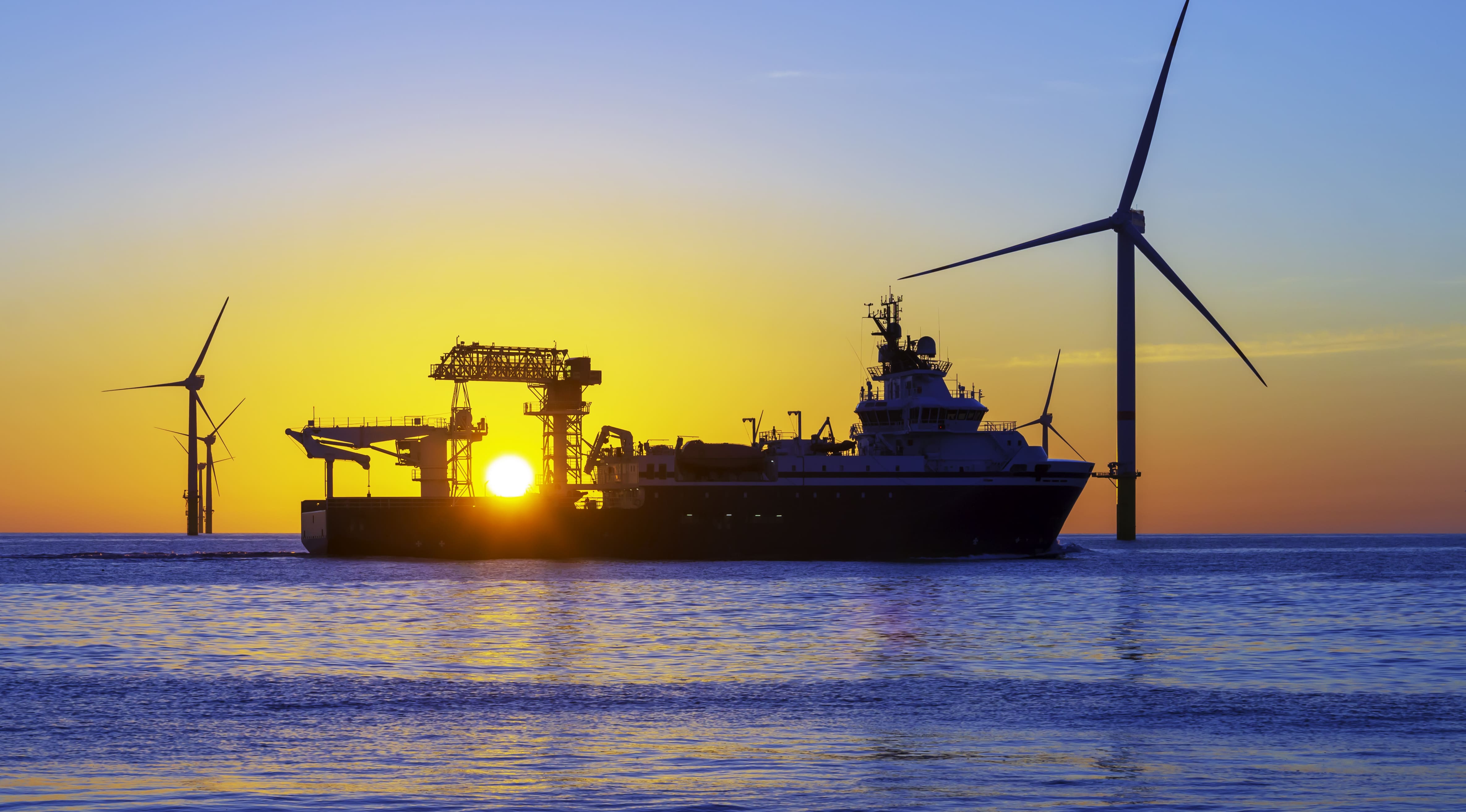 In a serious incident or emergency, using AMiS-22, the medic can contact a doctor to conduct a full clinical evaluation in real-time utilizing the wireless ultrasound probe and ECG machine to capture ultrasound images and measure heart rates. Also, using a digital stethoscope to record, stream, and playback heartbeat and breathing sounds, the encrypted video conferencing data allows the doctor to coordinate a rapid diagnosis based on the real-time data of the patient's vital signs and condition. The doctor can then provide remote treatment guidance to the medic or recommend transferring the patient to the nearest hospital.
All these case studies show how Advantech's IoT solutions have improved peoples' health and well-being in remote rural areas.