AI Empowered Cookie Factory
7/16/2019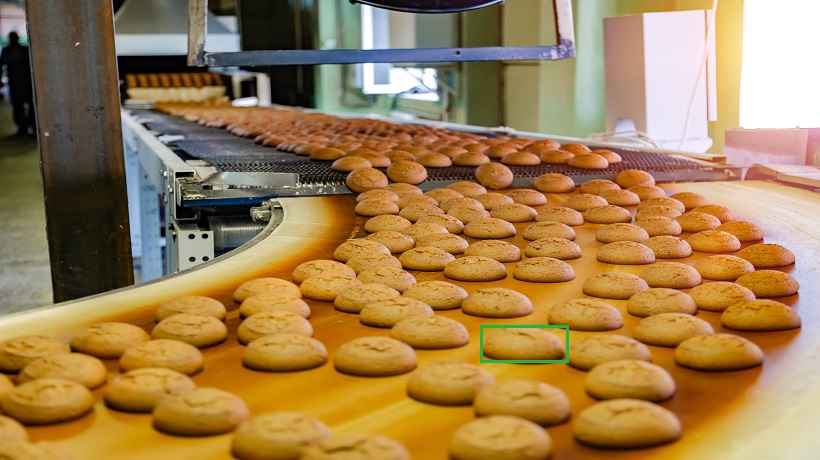 Can artificial intelligence cook and prepare the food we eat every day? Well, you may be surprised to learn that AI is already cooking and preparing food in specialized smart factories.
One such factory that makes cookies uses it to ensure that each individual item is perfectly baked before packing and shipping so that customers receive a consistent high-quality product. Part of maintaining a perfect bake means keeping a constant temperature in the ovens 24/7, which is a challenge, especially when it comes to batch baking different types of cookies. Right now the factory uses visual inspection, whereby workers check the bake levels and adjust oven temperatures based on their skill and experience. Staff experience is not always 100% consistent though and each person has their own subjective judgement. On the contrary, AI behaves in a non-emotional way and each robot inspects each cookie objectively and controls the oven temperatures automatically. The ever increasing scale of production means the factory can no longer rely on human intelligence to keep up with consumer demand. But with AI, production is optimized and new product types can be developed based on market research from customers. So for example, a new healthier product line can be quickly developed and the AI can easily scale production output to meet demand.
To build an AI-driven quality control system for the production line, AI models needed to be prepared prior to deployment. An AI model training server was setup to capture video and collect image datasets from the production lines. Meanwhile, AI models were generated based on carefully designed neural networks and AI training servers leveraged GPU and CPU processing power to manage all the edge AI systems. These AI models were deployed to inference systems via model management software on the training server and on-site training was necessary to improve accuracy on the actual production line.
The AI inference systems on the production line needed to be fanless designs to resist flour and dust damage from the environment. A small form factor was another feature needed to integrate the new edge AI system with existing legacy equipment. AI deployment was critical since the cookie product lines were expected to run at full speed and could not be delayed during inspection. The edge AI system required multiple I/O interfaces to grab video/images from cameras and transmit metadata to central management.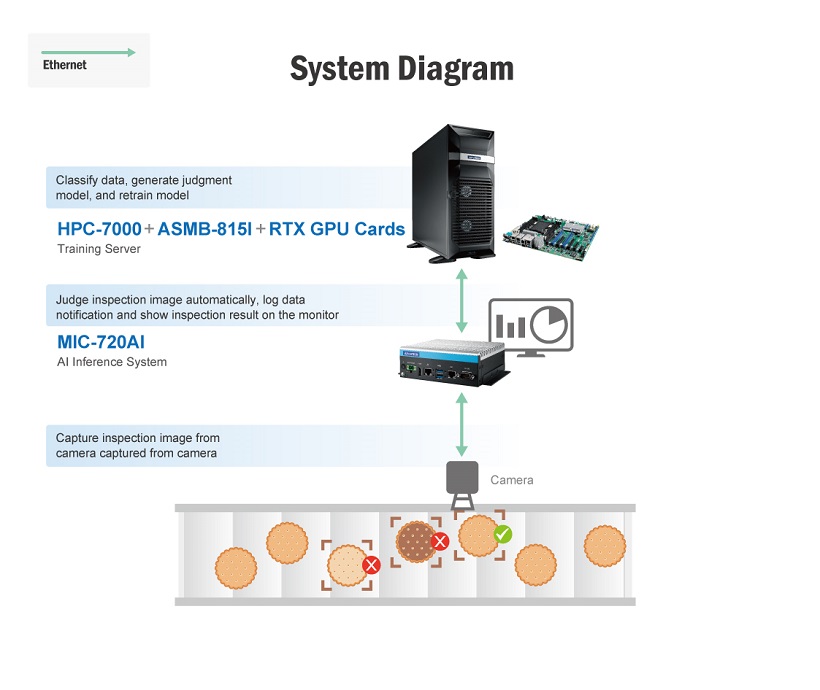 To collect such a large dataset and train various AI models, the factory integrated Advantech's HPC-7000 server with ASMB-815I server board and installed an RTX graphic card to make a powerful training server. The server has the capability to collect data from edge systems, perform image pre-processing before dataset labelling, and generate AI models for the production line. Once new data arrives, the process can quickly re-train models to increase accuracy.
To maintain baking consistency, Advantech's MIC-720AI AI Inference System was embedded with a variety of AI models that performed real-time inspection that ensured all cookies were perfectly baked. This edge AI system was also capable of capturing video/image data from area-wide cameras and automatically inspecting bake quality and sorting it into OK and NG categories. NG category cookies were flagged and show up on the display monitor for the attention of inspectors. Oven temperatures are adjusted as necessary. NG product images and log data were also recorded and sent to the management system for assessment. The factory now enjoys much better efficiency and more consistent high-quality cookie production thanks to their state of the art edge AI system.
Full range of products from high computing training servers to compact edge AI systems

High computing IPC is easily customized to meet the balance between AI computing and dataset storage


Industrial fanless edge AI system increased efficiency and product quality and consistency
To meet a wide variety of edge AI computing requirements in different environments, Advantech provides an AI end-to-end solution and offers a full range of edge servers and AI inference systems, which go together to perform AI inference solutions. Traditional industries typically reach a tipping point before they make the leap into AI. Advantech's product offering leverages powerful AI computing to support customer's business objectives. This AI solution for the cookie factory is a smart example of helping food manufacturers take that AI leap.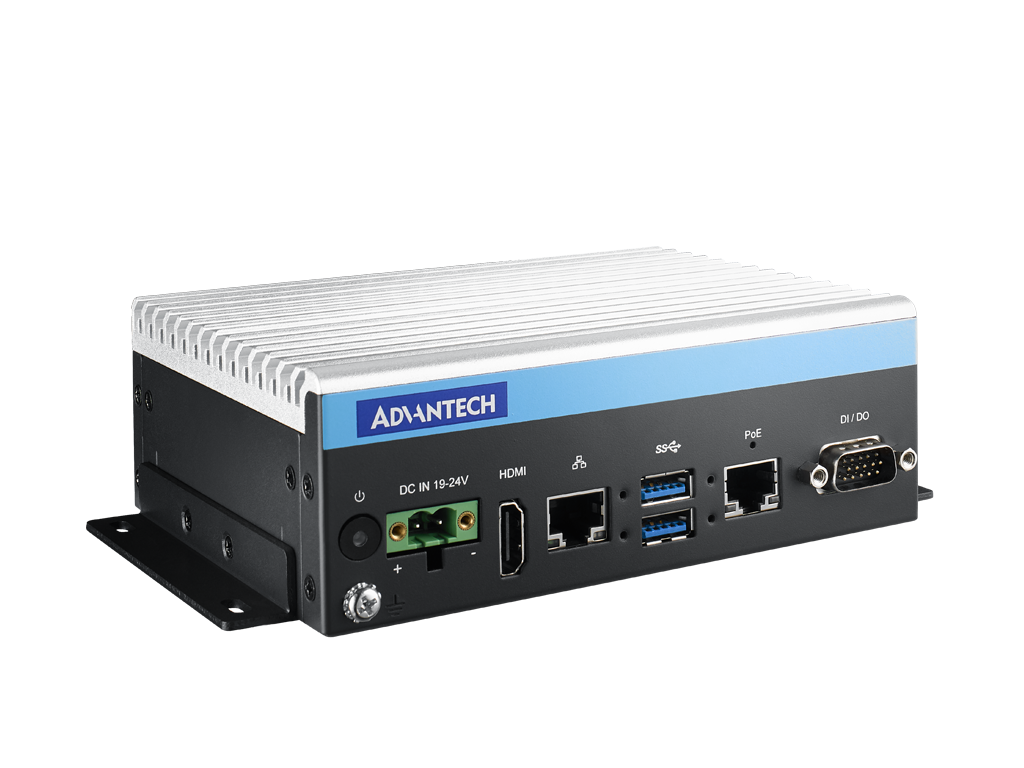 AI Inference System based on NVIDIA® Jetson™ Tegra X2 256 CUDA Cores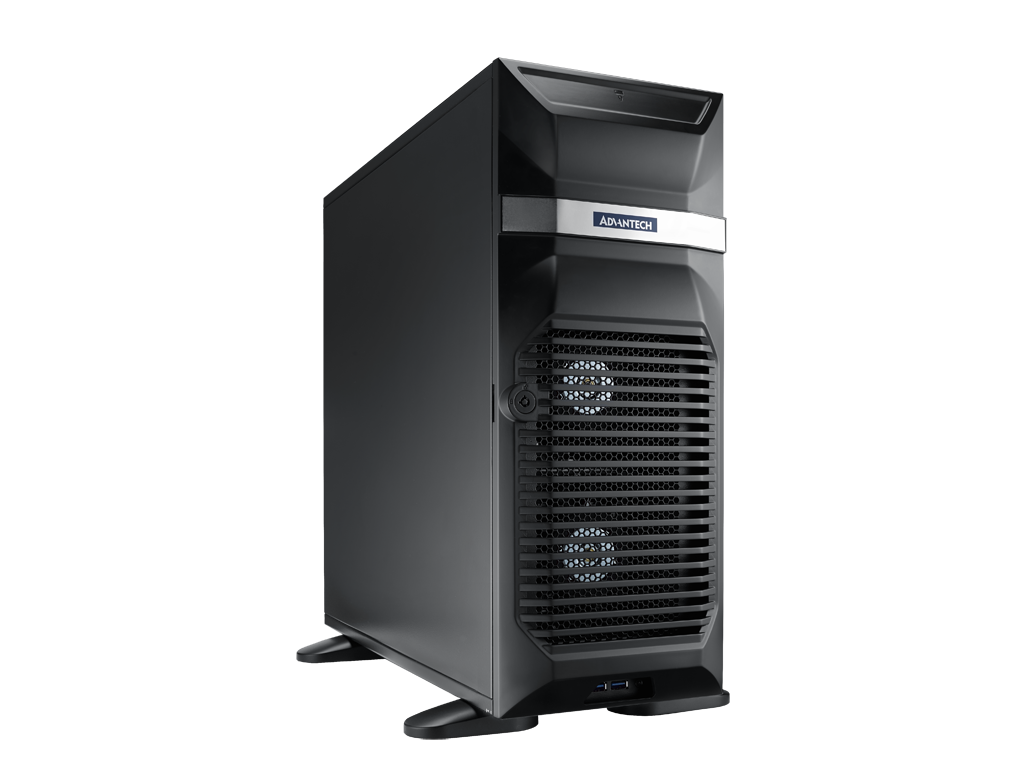 Server Tower Chassis for EATX/ATX/MicroATX Motherboard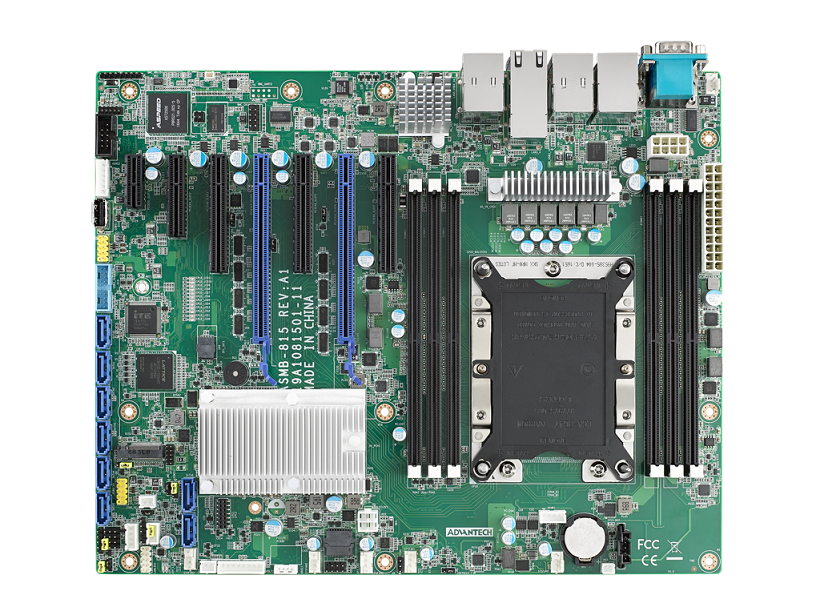 LGA 3647-P0 Intel® Xeon® Scalable ATX Server Board with 6 DDR4, 5 PCIe x8 or 2 PCIe x16 and 1 PCIe x8, 8 SATA3, 6 USB3.0, Dual 10GbE, IPMI