Advantech's New Series of Compact D22 DIN Rail Power Supplies
4/1/2023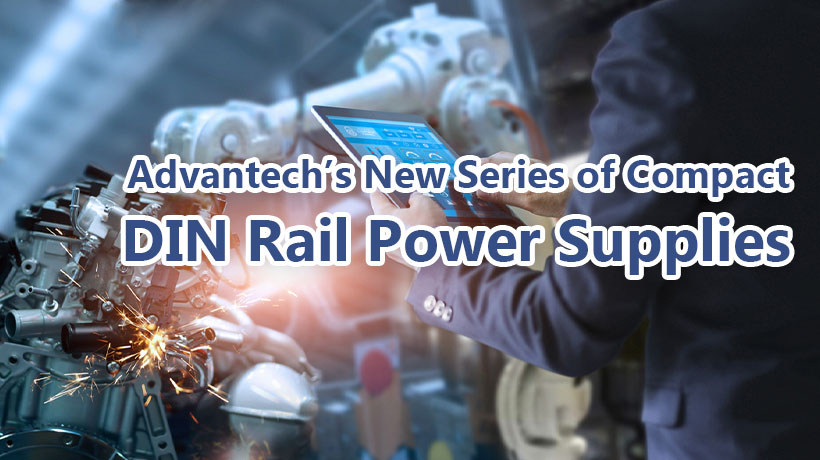 The reliability and efficiency of DIN rail power supplies make such solutions the standard in diverse applications. Indeed, they are widely implemented in industrial & building automation, transportation & logistics, telecommunication, and infrastructure scenarios.
DIN rail power supplies are designed to be mounted onto a standard DIN rail. DIN rails are metal racks used for suspending control and automation equipment. This mounting design makes installing a power supply easy. Additionally, the compact size of DIN rail solutions creates a space-saving competitive advantage, especially when applied in crowded equipment racks or cabinets.
High efficiency is a major feature of such solutions as it helps reduce energy consumption and lower operating costs. In addition, this DIN rail mounting solutions often offer adjustable DC output voltage features that meet the requirements of different devices or systems to ensure optimal performance.
High-Efficiency Power Supplies with Multiple Voltage Support
Advantech's newest compact D22 series of DIN Rail power supplies deliver all of the features above. The D22 series provides 60W power rating with 3 x different output voltages (12V, 24V, and 48V). Based on a convection-cooled design, it supports a wide operating temperature range of -20 – 50 °C and de-rating up to 70 °C. It also supports cold start at -30 °C — even in extreme conditions! Its compact casing is made of plastic and occupies a small footprint (37.9 x 100 mm).
The D22 DIN rail power supply is capable of delivering 88% efficiency at full load when powered by 230Vac input. This helps reduce the losses caused by heat and makes the power supplies more durable. This helps reduce the losses caused by heat and makes the power supplies more durable. Another important feature of the D22 DIN rail power supply is the LED DC OK indicator. This indicator provides visual confirmation that the power supply is operating properly and that the output voltage is within a specified range.
In sum, Advantech's D22 series are designed to be cost effective, compact, and functional solutions capable of delivering high efficiency across a long lifetime of use in industrial applications.
Output Load De-Rating vs Surrounding Air Temperature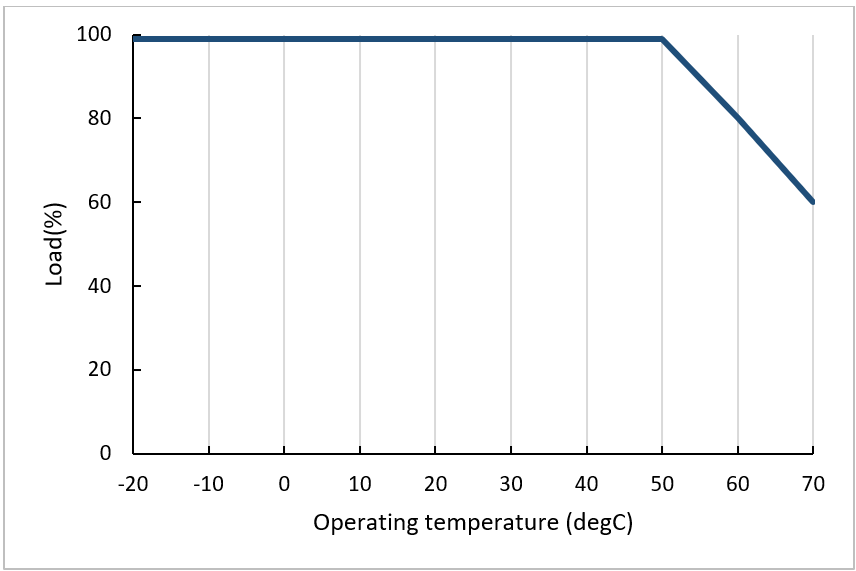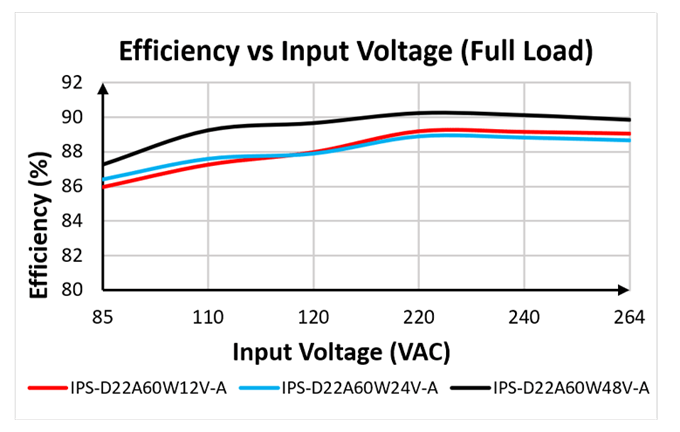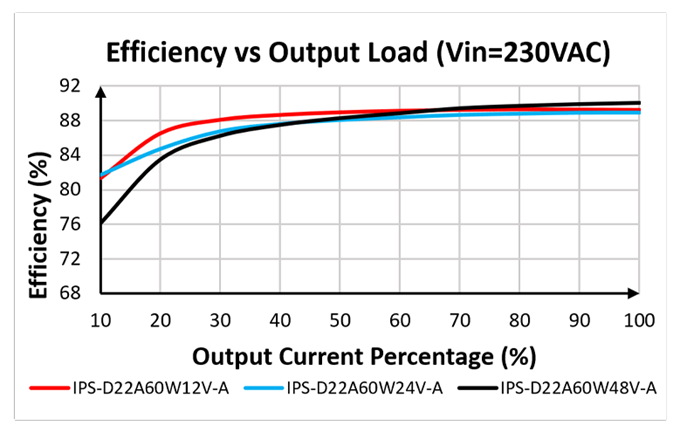 Compact design with 60 watt output
Input range: 85 ~ 264 VAC/100 ~ 375 VDC
Wide operating temperature -20-70 °C with full load up to 50 °C
Cold start at -30 °C
High efficiency up to 88% @ 230VAC
Supports OVP/SCP/OCP/OTP
LED indicator for DC OK
Recommend DIN-Rail Power Supply Products: