Advantech Medical-Grade Edge Computing Platform Building AI for Healthcare Applications
9/21/2022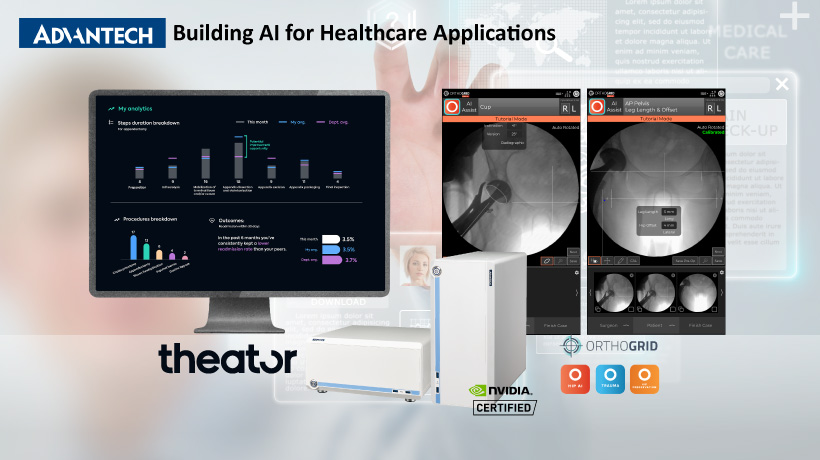 Taipei, Taiwan, Sept 21, 2022 –Advantech, a leading provider of intelligent healthcare solutions, is pleased to announce that future models of USM-500 series medical-grade box PCs and POC-8 series all-in-one computers will adopt the NVIDIA IGX platform for low-latency, real-time healthcare applications. This platform will provide a medical-grade AI-inference platform which lowers the cost and time to deploy ideal solutions for the next generation of software-defined medical devices.
As a partner in the NVIDIA IGX ecosystem, Advantech offers medical-grade form factors with high-performance computing platforms leveraged in fields such as surgical navigation and video management applications. Building on the NVIDIA Clara Holoscan SDK, IGX brings together pre-trained models, secure edge AI systems, as well as a framework for scalable micro services. This allows applications to be managed and deployed both on devices and in edge data centers, ushering in the software-as-a-service business model for the industry.
Watch our sessions at the NVIDIA GTC event
Explore how AI has revolutionized medical imaging diagnostics with better efficiency and accuracy. Improvements can be seen in 3D rendering, image enhancements, and edge inferencing. In this session, Advantech will demonstrate solutions for medical equipment, medical predictions, and medical-grade quality control, alongside our partners.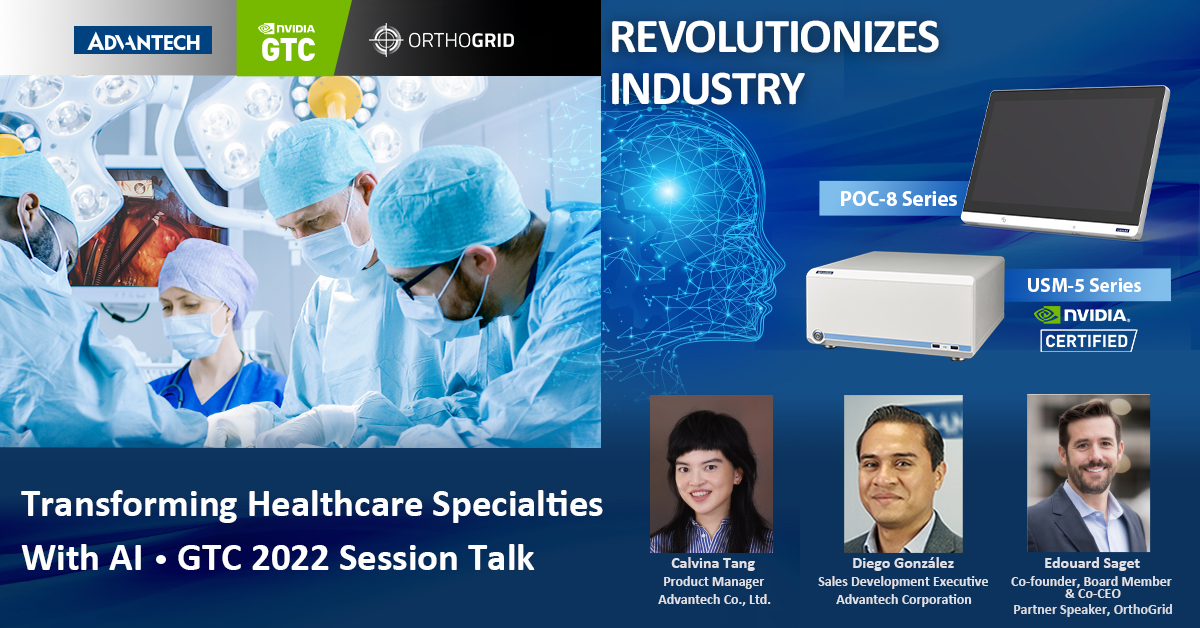 USM-500 Series Customer Use-Cases
AI surgical guidance solution streamlines workflows

In the healthcare sector, AI has the potential to transform surgical training, practice,, and outcomes. Theator, a surgical solutions provider, is pioneering advanced applications that integrate AI into the surgical workflow. Recently, Theator developed a surgical intelligence platform based on Advantech's USM-500 medical computer. This platform uses AI to analyze surgical procedures and provide objective metrics for variations in surgical techniques and outcomes.
Theator Surgical Intelligence Platform
Learn more about the full case study.
Case 2: OrthoGrid Systems
OrthoGrid was designing a software platform for streamlining healthcare workflows. For this, they needed medical-grade hardware that could support real-time surgical imaging and AI processing. Advantech's hardware provided a stable, reliable, and futureproof platform that allowed OrthoGrid to focus on application development.