Advantech Releases Latest MNT Series That Focus on Semi-industrial Applications
4/1/2022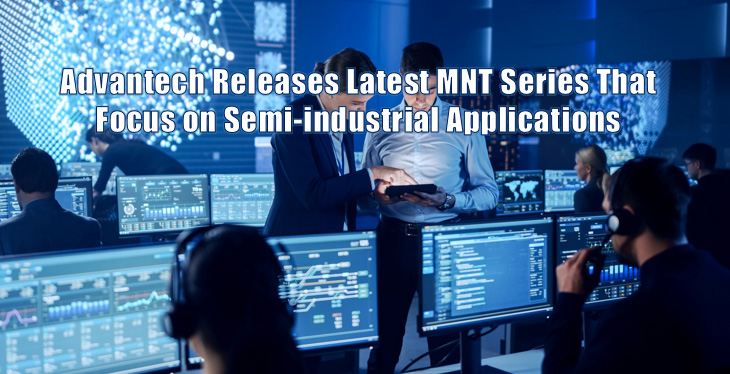 Advantech MNT series provides a full HD viewing experience in an aesthetic slim and narrow bezel design. MNT series is primarily aimed at office workplaces and public spaces such as receptions and waiting rooms in shops, hotels, and restaurants. MNT series is also perfectly suited for corporate and personal desk-monitor use in financial, education, retail, and hospitality workplaces.

Advantech MNT series offers different I/O connectivity to meet multiple signal requirements. MNT-3215 provides VGA + HDMI or VGA + DVI-D combinations. Next gen MNT-3238 and MNT-3270 provide full I/O ports including VGA, HDMI and DisplayPort, covering both analogue and digital signals with a sleek connectivity design.
Advantech MNT series stands out from the crowd because it supports not only 110-220 VAc power input, but also 90-220VDc power input that fulfills power supply requirements in semi-industrial and industrial environments.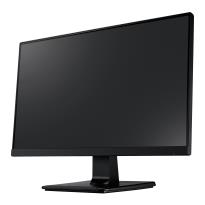 Advantech MNT series is light, easy to carry and install. Overall, it is a cost-effective purchase that offers brand value and is well worth serious consideration.
Advantech MNT Product Offerings
MNT-3215-FD25BX-V1 / Advantech 21.5" Full HD monitor, VGA/HDMI, black

MNT-3238-FD30BX-V0 / Advantech 23.8" Full HD monitor, VGA/HDMI/DP, black (Unveils in June, 2022)

MNT-3270-FD30BX-V0 / Advantech 27.0" Full HD monitor, VGA/HDMI/DP, black (Unveils in June, 2022)