Advantech Releases NXP i.MX8 QuadMax ROM-7720 Qseven Module for AI and Machine Vision Applications
1/10/2020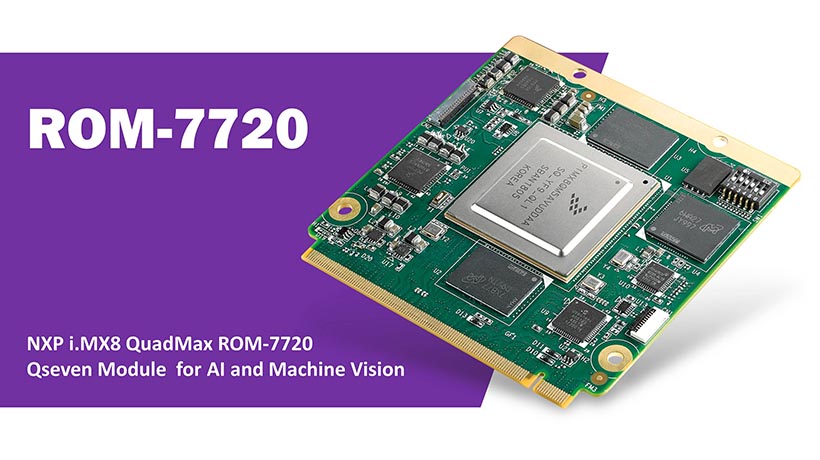 December 2019, Taipei –Advantech, a global leader in the embedded computing market, is pleased to announce its first NXP i.MX8 product: ROM-7720, an Arm-based Qseven module powered by the NXP Arm Cortex-A72 i.MX8, Quad Octa-Core high-performance processor. ROM-7720 supports 4K resolution via HDMI 2.0 with H.265 H264 hardware accelerator engines for video decoding and additional GPU for image processing. Using OpenVX, it is ideal for AI, machine vision, and big data processing and analytics applications in the IoT era.
Powerful Computing Performance for Visual Processing
ROM-7720 adopts NXP i.MX8 Quad Max SoC, which integrates two Cortex-A72, four Cortex-A53 and two Cortex-M4F processor cores and the Vivante GC7000XS/VX graphics engine, which supports OpenGL ES, OpenCL and OpenVL (vision) SDK for developing images, data processing, and analytics applications. ROM-7720 supports display output with HDMI2.0 (3840 x 2160 @60Hz), dual channel 24bit LVDS for multiple displays, and 2 + 4 lanes MIPI-CSI camera input. It provides a high resolution display and meets the camera requirements of different machine vision applications.
New High Speed Interface for AI and Machine Vision Applications
ROM-7720 offers new high speed I/O, including USB 3.0, PCIe 3.0 and SATA 3.0 for the ARMplatform. It provides efficient interfaces for extending peripheral devices, such as the SSD, 5G cellular card, and FPGA IC to empower new AI and machine vision development.
Value-Added Embedded Software Services: AIM-Linux Service
Advantech intends to support allied, industrial and modular (AIM) frameworks for Linux and Android applications that help accelerate software development via flexible, long-term support. AIM-Linux service offers verified embedded OS platforms and industrial-focused apps and SDKs through which users can easily select the embedded software tools they need to focus on their vertical software development.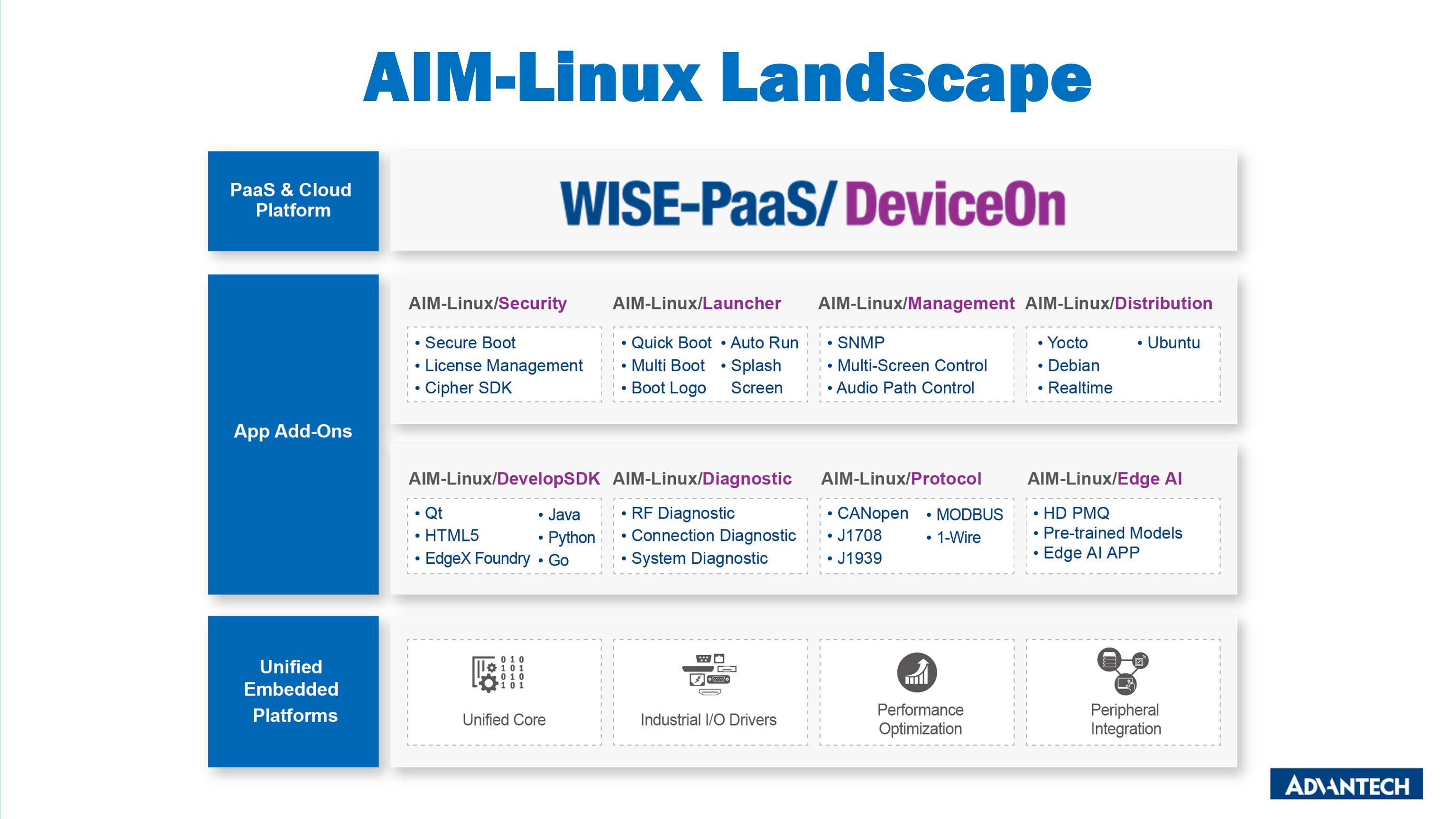 NXP i.MX8 QuadMax 8-Core Processor with 2 CortexTM-A72, 4 Cortex-A53 and 2 Cortex-M4F

64-bit LPDDR4 2GB/4GB

4K h.265 decoder, HD h.264 encoder capability

Onboard QSPI Flash 256MB, eMMC Flash 8GB, boot selection from SPI/MMC/SD or SATA

3 USB 3.0 with OTG, 4K HDMI, Dual lane MIPI Camera

Multi OS support in Yocto Linux and Android
Advantech ROM-7720 is available now! Please contact an Advantech sales office or authorized channel partner to learn more about it. For more information on Advantech's Arm computing products and services, visit risc.advantech.com now!