Fieldbus Gateway EKI-1242 Series for easy and instant protocol conversion
3/6/2018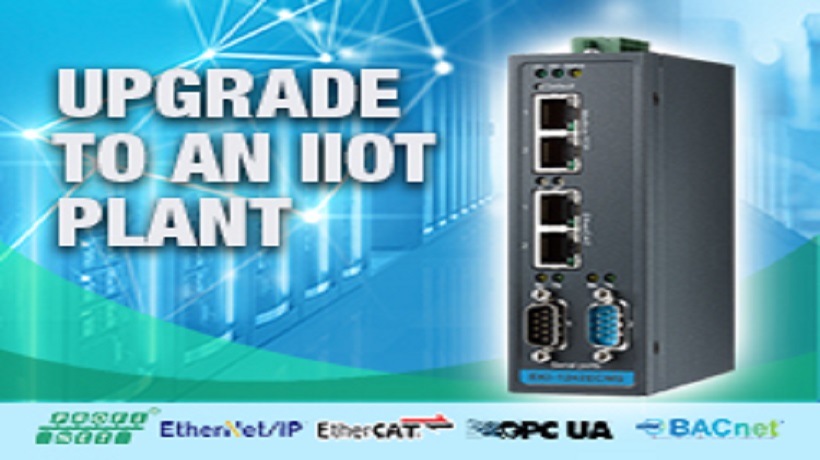 Instant Protocol Conversion Solution for Legacy Devices
Taipei, Taiwan, Feb 7, 2018—Advantech, a leading supplier of industrial communication solutions, launched the new Fieldbus Gateway EKI-1242 series.
The Fieldbus gateways are designed for reliable protocol extensibility and seamless integration with existing network devices. EKI-1242 series support widely used industrial protocols such as PROFINET, EtherNet/IP and EtherCAT for field device integration. They help plant managers create a seamless interconnection between industrial protocols, making the usage of existing field devices more flexible. Also, they efficiently connect field devices to Ethernet network infrastructure, providing redundant and management functions for central management.

By implementing Advantech's Fieldbus solution, traditional factories can be transformed into intelligent green plants. With the features of integration, flexibility, and connectivity, Advantech Fieldbus gateways and WevAccess/NMS and WebAccess/SCADA bring seamless conversion between individual industrial protocols and allow the connection of devices with different protocols for diagnosis, analysis, and management.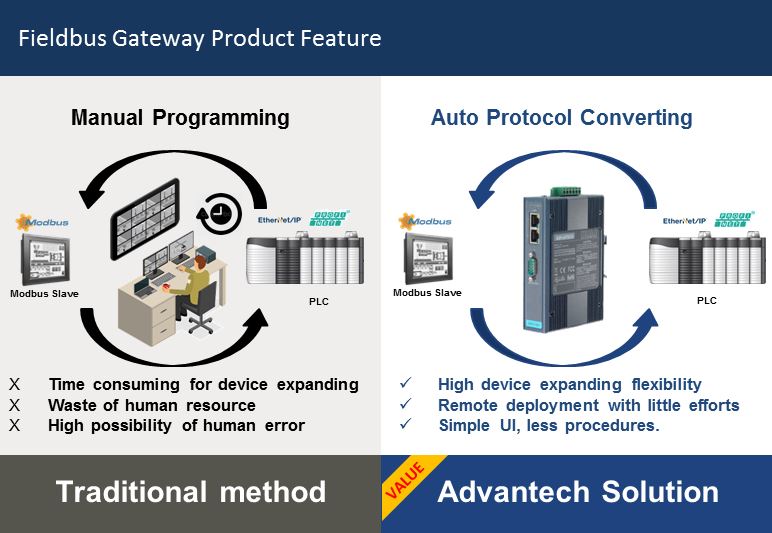 Primary Media Contact
Advantech Corporation
Kuei Lang
Tel: +886 2 2792-7818 ext. 1486