New ATX Power Supply Design Fulfills 12th Intel® Core™ CPU
9/1/2022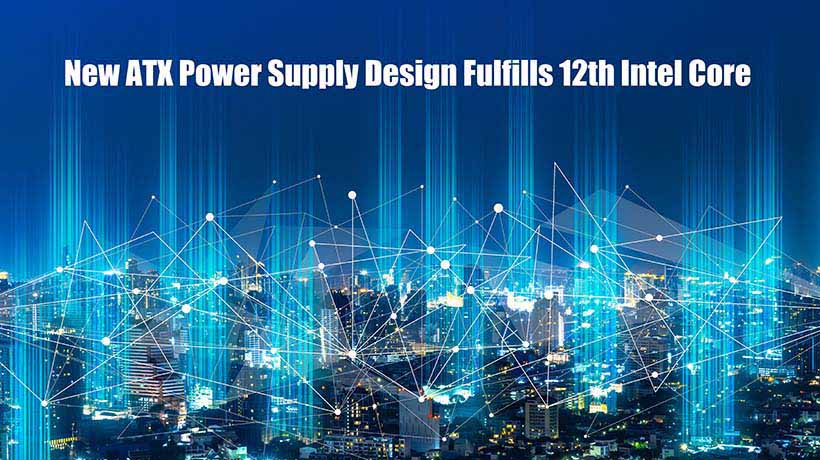 Intel released the 12th Gen Intel® Core™ desktop CPUs in early 2022. These CPU provide new architectures alongside support for PCIe 5.0/4.0, and DDR5/DDR4 memory; and combine security and manageability features with AI to boost productivity and fuel future innovation in IoT applications. Analogously, this Intel® Core™ desktop CPU requires a 28% increase in peak current ratings. Peak current refers to the maximum amount of current that can be sourced during brief periods of time. Conversely, continuous current represents the amount of current that's continuously supplied.

Intel's Latest Update on ATX Power Supply Design
The ATX 2.0 standard was first introduced in 2003. Following continuous ATX 2.0 modifications designed to meet contemporary standards (ATX 2.1 ~ 2.4), Intel released the ATX Version 3.0 Multi-Rail Power Supply Design Guide in February 2022. This was a significant update to industry power supply specifications and led to considerable change in the IT market.
AI, advanced medical technology, high-performance computing (HPC), virtual reality, and 4K displays with high dynamic range (HDR) are increasingly prevalent and require up-to-date graphics cards and CPU. The use of these modern components increases power consumption. Accordingly, the new ATX 3.0 standard introduces a new power connector known as 12VHPWR that supports future high-performance graphics cards. Indeed, this 12+4-pin 12VHPWR connector provides up to 600 Watts directly to any next-gen PCIe 5.0 add-on cards.
Innovative 12VHPWR connector for Next-Gen GPUs
This iInnovative 12VHPWR connector for Next-Gen GPUsnovative 12+4-pin 12VHPWR connector is capable of supplying 150W, 300W, 450W, or 600W of power to add-on cards (e.g. a CPU) via 12 rails. It also has four pins that communicate the power limit a PSU can stream to any PCIe 5.0-compliant add-in-board (AIBs). Such cards are getting physically bigger and more power hungry. Regardless, as GPUs are the future of computing, adding a 12VHPWR connector to the PSU is vitally important.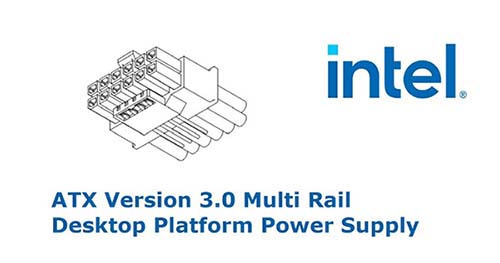 Advantech, a leading provider of IPC solutions, plans to release a series of ATX power supplies since Q4 2022. These solutions will feature wattages ranging between 300W ~ 1200W, and accommodate the power specifications of the 12th Gen Intel® Core™ desktop CPUs and ATX 3.0.