Optimizing The Enterprise Edge With White Box Solutions
8/27/2021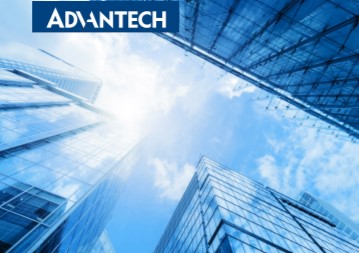 The current age of virtualization of applications in the cloud is leading to more agile networks and a new array of flexible and secure on-demand services at the enterprise edge. This trend shows no sign of changing in the coming years, as players across a whole range of business verticals seek to create a new ecosystem that spurs innovation and faster return on investment.
SD-WAN & SASE Transformation
With a large proportion of the world's population working from home during the COVID-19 pandemic, this has only served to speed up the digital transformation. And going forward, many business leaders plan to continue allowing remote working for at least some of the time, leading to the need for systems that can handle these new requirements.
At the core of this transformation will be the software-defined wide area network (SD-WAN), a segment that has been growing rapidly and is set to boom for the foreseeable future – with the global market size predicted to quadruple from US$1.9 billion in 2020 to US$8.4 billion by 2025, according to Markets and Markets.
Among other advantages, SD-WAN facilitates contextual awareness about WAN and connection quality, allowing software to efficiently reroute traffic when connections go down between on-premise equipment and the cloud. Technology such as SDbranch software can also extend SD-WANs into the local area network (LAN), improving visibility overapplications and local devices.
Changes brought on by SD-WAN and other network transformations are set to support a whole range of new applications as the telecoms industry moves rapidly towards 5G, while helping fulfill the needs of the future created by a more distributed edge and cloud networks. This will open up the possibilities for the internet of things (IoT) and AI, as well as business cases that intelligently combine the two in artificial-intelligence-of-things (AIoT) devices.
AIoT, which comprises mission-critical connected devices for smart factories, warehouses, energy grids, hospitals, smart cities, stadiums and a whole host of other uses, will push the network to new limits – requiring fresh Open Edge computing platforms that can deliver low-latency, high-bandwidth and secure communication services.
The dynamic changing market realities represent a significant opportunity for both service providers and enterprises if they can harness them in an effective, agile way. The COVID-19 global pandemic is accelerating these trends, with enterprises ramping up remote working. Indeed, 60% of executives in a recent IBM survey said they have accelerated their companies' digital transformations during the pandemic.
One key way to meet this increased demand for flexibility and security is via white-box SD-WAN and universal customer premises equipment (uCPE). Such products provide an open and versatile enterprise network infrastructure to fulfill the need for different levels of virtualization and functionality required by different enterprises and service providers.
The disaggregation of hardware and software function in white-box solutions paves the way to a vibrant, open ecosystem, avoiding vendor lock-in and facilitating a wider marketplace with new business opportunities, whereby customers can pick and choose among the most popular SD-WAN and security solutions to enhance innovation and competitiveness.
In addition, open and software-defined network infrastructure solutions enable cloud-native microservice architectures for seamless web-scale open compute, networking and storage. As software agnostic infrastructure, white boxes protect network investment, being ready to incorporate future technologies as they become available.
However, some challenges are posed by virtualization and the use of white-box solutions in terms of achieving the performance and reliability levels of proprietary hardware. As enterprises become much more distributed and move to a less data-center-centric architecture, it is important that they also provide a high level of security against threats – with data breaches causing a loss of customer trust.
Finding the right balance between agility, performance, and reliability is a fine-art for every IT engineer that can be solved by choosing white-box off-the-shelf – yet optimized and qualified – platforms that have been designed for high availability networks to accelerate SD-WAN and security workloads, achieving the required throughput and minimizing service interruptions.
One candidate that has real potential for boosting security in white boxes is secure access service edge, or SASE, architecture. SASE, which Gartner predicts will grow at a compound annual growth rate (CAGR) of 42 percent over the next five years to reach almost $11 billion by 2024, incorporates a range of technologies that boost its flexibility and make it more secure for the new age of virtualization than legacy technologies – including SD-WAN, zero-trust network access (ZTNA) and firewall-as-a-service (FWaaS).
The massive trend towards virtualization, distributed, dynamic networks, and shift in focus from the datacentre to connectivity for all sorts of intelligent devices anywhere and everywhere necessitate a change in approach to security as well.
The need for agile security has been highlighted further by the COVID-19 pandemic, amid the rapid shift to working from home. In addition, the past year has seen a huge rise in threats such as distributed denial-of-service (DDoS) attacks, showing how these can accelerate in a transforming market with a vast number of mission-critical devices online.
Legacy networks with bolted-on security are not adequate to support the needs created by distributed applications, leaving enterprises susceptible to costly network violations. This new era of IoT cloudification therefore also calls for a new generation of security, supported by the dynamic network and security-as-a-service-type models with high reliability and dynamic routing.
One player able to offer such an open edge platform to accelerate enterprise transformation is Advantech, which has been a frontrunner in state-of-the-art technologies including SD-WAN, security, AI, and IoT. The company's broad range of white-box network appliances can ramp up enterprise services from small and medium branches to large campuses and headquarters, while supporting the latest processing and networking technology, helping extend the cloud to the IoT edge.
Advantech Universal Edge Appliances for SD-WAN, SASE, and uCPE range from slim devices for cloud-based deployments to versatile platforms for wide-scale rollouts and high-end appliances for the most demanding scenarios, with a build that supports the company's four key pillars of performance, reliability, eco-system collaboration and global value-added services.
Advantech's off-the-shelf range is built on Intel processors, with multiple configurations and price points to suit different customers, throughputs from a few Mbps to hundreds of Gbps, and highly flexible LAN and WAN connectivity that allows hybrid configurations of technologies.
Companies integrating solutions from Advantech include Verizon Wireless and Colt, operators that are at the forefront of pushing uCPE. Verizon Wireless has certified the FWA-1010VC and FWA-1012VC within its Open Development Initiative, while Advantech's SD-WAN + uCPE solution that it runs in collaboration with ADVA and Versa Networks is also being deployed by Colt.