Accelerate Campus Energy Management by Building a LoRaWAN Network with WISE-2200-M and WISE-6610
4/18/2022
In line with the Executive Yuan's "Air Conditioning in Every Classroom" and "Power Generation in Every School" initiatives starting in 2020, a county government in Northern Taiwan hoped to install air conditioning and solar panels to provide a comfortable learning environment for elementary and junior high school students and to reduce the burden of school electricity bills. At the same time, it was also looking to introduce an Energy Management System (EMS) that could be remotely monitored and controlled to reduce the significant labor and time required to manage the many facilities throughout its jurisdiction.
Advantech's LoRaWAN wireless network for campus energy management provides an easy solution to resolve poor network signals, slow network speeds, and the lack of telecommunications infrastructure in rural schools. With WISE-2200-M and WISE-6610, networks can be easily set up to upload data to the cloud. Thanks to key features such as the long-range and high penetration LoRaWAN technology and the easy installation and flexible configuration offered by WISE series products, users not only enjoy stable network signals and transmission speeds, but also quickly complete the deployment of a campus energy management solution with a high cost-performance ratio.
As over a hundred junior high and elementary schools are scattered across the vast county, the stipulation that all work must be completed within half a year and impact on classroom learning mitigated posed significant challenges and limitations on deployment work.
Therefore, the government needed a wireless network solution that would save installation time and eliminate the need for wired networks, which require cabling work and can take a long time to install.
In addition, the required EMS system must provide functions electricity consumption management, automated demand response, presentation of real-time information, electricity consumption inquiry, statistical reporting, system management and information security, etc. The solution must also meet the following requirements.
Standalone wireless network to avoid the dilemma of having no base station in the area.


Adequate network coverage to avoid signal instability or inability to connect to the network on campus.

Provide reliable methods for outdoor installation to avoid damage to equipment from students playing around and bumping into it.

Provide data encryption and backup mechanism to ensure data security and prevent data loss.

Develop a campus energy management cloud platform to facilitate remote control by responsible administrators.

Visualize and integrate the data generated with the school administration system, as well as the existing systems of the county's Department of Education and Taipower.
WISE-2200-M: LoRaWAN single RS-485 I/O module

WISE-6610: LoRaWAN gateway with WISE-EdgeLink

UNO-2484G: Fanless embedded automation computer with WebAccess/SCADA

WISE-STACK 200: WISE-PaaS On-Premises Deployment with 3 Advantech Industrial Rackmount Servers
The county government chose to adopt Advantech's LoRaWAN solution, which leverages LoRaWAN technology to connect information from the cloud to the edge terminal. Compared with the limitations of Wi-Fi, which has too short a coverage distance, and wired networks, which are time-consuming to install, LoRaWAN features key advantages such as connectivity over long distances, wide coverage, high penetration, low power consumption, no wiring and cabling, and much more. In addition, based on Advantech's test results, LoRaWAN's network connectivity within 100 meters to 500 meters is not at all affected in areas with a dense concentration of buildings; in open areas, its coverage can even exceed 10km.
The process flow of the solution is as follows: the front-end WISE-2200-M is responsible for receiving data from the sensors and meters in the classroom, which is then converted by WISE-6610. The data is then transmitted to the embedded fanless automation computer UNO2484G located in the school's administration office, which visualizes the data and interfaces with the school administration system. The compiled data is then uploaded to WISE-STACK 200 at the county's education department and Taipower for further data analysis by relevant units.
One of the key products in the solution is the WISE-2200-M, a plug-and-play LoRaWAN I/O module that allows users to easily configure data acquisition settings and capture sensor and meter data via its Modbus/RTU protocol support. Wide temperature range support (-25~70°C) allows the device to operate in extreme temperatures.
In addition, the compact design of WISE-2200-M, which is only the size of a hand palm (size: 71 x 52 x 30 mm), and the use of a specialized connector for industrial control to secure it in place, can reduce the risk of dislodgement by external impact, providing more secure protection for outdoor applications. Moreover, it does not require a separate power cable and can be directly connected to the USB port of the air conditioner to obtain power, thus making it more convenient for installation.
Another key product, WISE-6610, is a high-performance LoRaWAN gateway with several connectivity options for industrial environments and LoRaWAN protocol support for building LoRaWAN private and public networks. It also supports other protocols, including MQTT, and its hardware and software flexibility provides rich features to edge intelligence systems. The WISE-6610 allows for VPN tunnel creation with various protocols that ensure safe communication.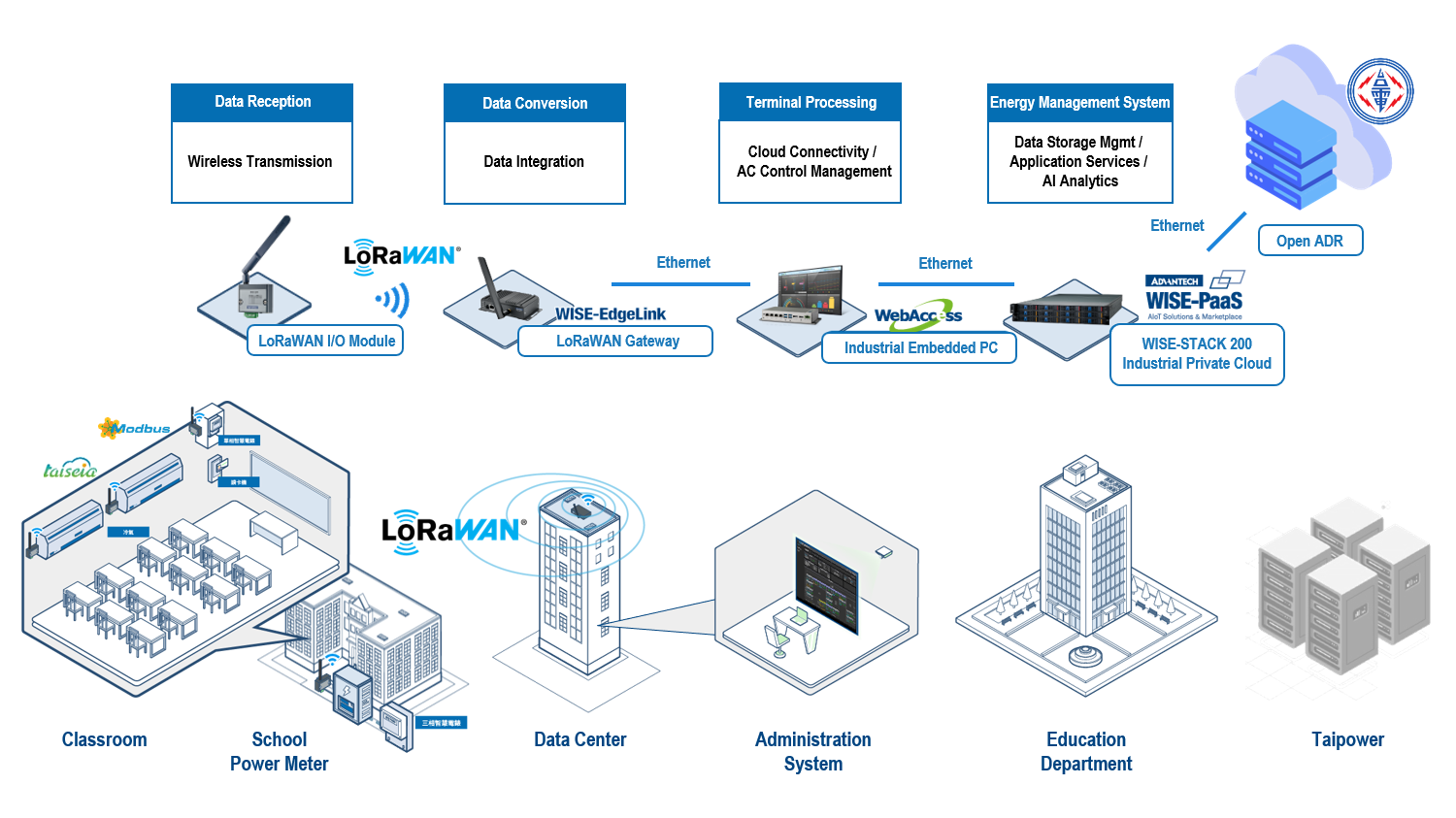 Advantech's LoRaWAN solution for campus energy management offers compelling advantages over conventional campus energy management systems. Because of LoRaWAN's wide coverage and high penetration wireless technology, the project only requires a small number of gateways to interface with multiple I/O modules to transmit and aggregate data from scattered devices. Advantech was able to receive data from 10,000 WISE-2200-M (connected to 10,000 power meters) by deploying only 500 WISE-6610 gateways for the county's elementary and junior high schools. In addition, the plug-and-play and versatile indoor and outdoor applications of the WISE-2200-M eliminate the need to drill walls and run wires, saving installation time and costs, speeding up the completion of equipment deployment.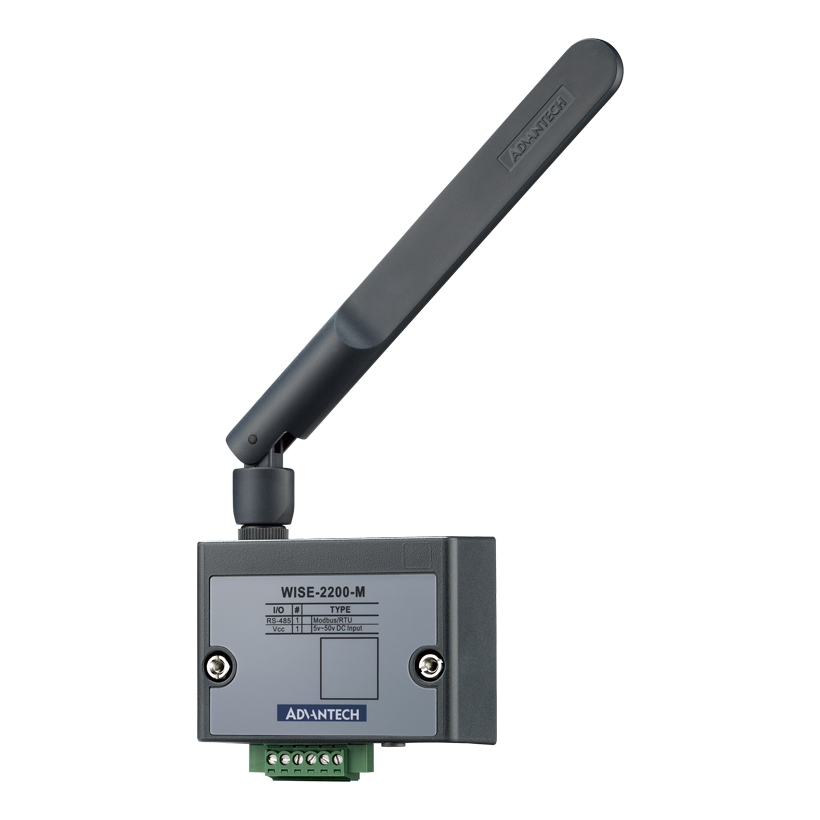 WISE-2200-M
LoRaWAN Single RS-485 I/O Module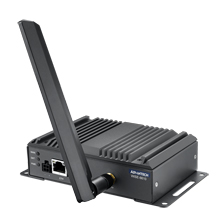 WISE-6610
High-performance LoRaWAN Gateway