Connecting Traditional Warehousing to the World of IoT with Advantech's Smart Warehouse Management Solutions
3/25/2020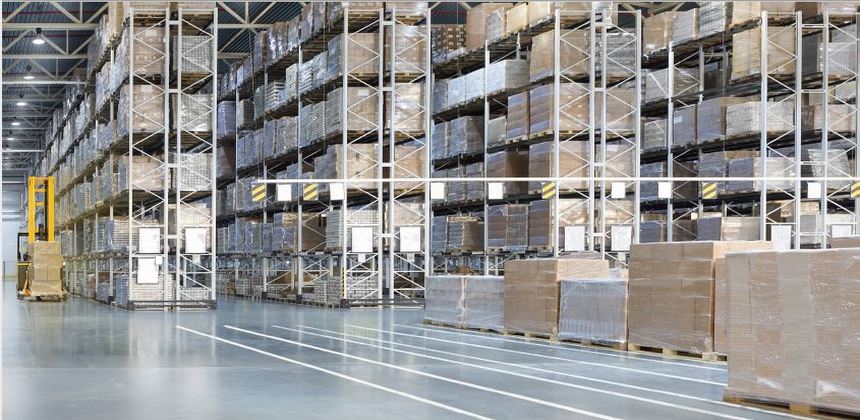 Photos provided by Advantech
Interview with Lars Böddeker, Director of Transport & Logistics Alliances EMEA, Advantech
Warehouses of multinational retailers can be busy places, with hundreds of warehouse staff working alongside many forklift truck drivers who are moving pallets between shelves. They are hives of activity marked by tremendous discipline, productivity, organization, and teamwork. With the introduction of IoT, warehouse staff can work in safer environments featuring greater productivity and efficiency, providing retailers with lower operational costs and easier management.
Rugged vehicle-mounted terminals improve intralogistics and inventory management efficiency
Smart retailing has become a key trend in the industry, and multinational retailers are actively seeking and implementing smart warehouse management applications to lower operational costs and improve service quality.
According to Lars Böddeker, Director of Transport & Logistics Alliances EMEA at Advantech, various multinational retailers in Germany have implemented Advantech's smart warehouse management solutions to improve their intralogistics and inventory management. One of these retailers, which had been using Advantech's MTC6 vehicle-mounted terminal for many years, recently upgraded to the new, more powerful vehicle-mounted terminals DLT-V83 and DLT-V72 to further advance its smart warehousing operations.
The DLT-V83 terminals are used to improve the efficiency of inventory management and enable precise allocation for intralogistics management. Advantech's DLT-V83 series is designed to increase productivity and maximize system uptime for logistics applications. These terminals are powered by Intel® Core™ i5/Celeron® processors and equipped with IK08-rated, impact-tolerant, and abrasion-resistant touchscreens, which support the latest WLAN standard for seamless roaming and WWAN for outdoor operations. The series boasts an IP66 rating, and supports a wide operating temperature range (-30—50°C/-22—122°F) to maintain operations in extreme industrial environments with no downtime. Adoption of this series guarantees data integrity and integration across all logistics operations. Moreover, the great degree of flexibility in terms of system configurations, connections and interfaces allows customers to easily customize terminals for specific application requirements.
"Besides offering very durable and reliable products, as well as comprehensive services and technical support worldwide, Advantech has cultivated long-term relationships with customers," said Böddeker. Advantech listens closely to its customers to understand and fulfill their needs, bringing upgrades to its existing products when needed.
Providing complete solutions for smart retailing
Other than the smart warehouse management solutions for intralogistics and inventory management, Advantech also provides in-store smart retail solutions to help multinational retailers improve store operational management and consumers' shopping experience. For example, the UTC series is designed with the concept of complete self-service kiosks in mind.
The UTC series are all-in-one computers with multitouch screens and digital signage systems with interactive interfaces that ensure the successful delivery of the intended content and promotions. On the hardware side, the series provides advantages such as industrial-grade reliability, ease of maintenance, fanless operations, and wall-mounting capability, enabling all-in-one computer kiosks to work in a fast and stable manner.
At the service level, the high expandability of the UTC series allows for links with and use of various peripherals with near field communication (NFC), radio frequency identification (RFID), barcode scanning, and digital signage. By connecting to the cloud, the kiosks can provide real-time information on products and services to consumers, as well as shopping mall guides and self-checkout services, improving shopping experiences and promoting retailers' brand images.
Advantech is committed to growing alongside its customers, building a profound relationship with them, and fulfilling their needs for business transformation.