Passenger Onboard Multimedia Platform
6/27/2019
Passenger comfort is one of the most important vectors of measuring how rail operators are are listening to the client needs. Nowadays possibility to use mobile devices when traveling becoming a standard. No matter if it's Europe, Asia or North America. Most of the passengers would like to use Wi-Fi and internet in the train with stable connection and fast broadband. Advantech together with eco-partner Passengera is co-creating solution that is meeting needs of both - train operators and their clients. Thanks to On-bard multimedia platform designed by Passengera, based on the Advantech Industrial Computer (with EN50155 norm) it's becoming possible. Various options of content to choose from? Measuring clients activities? Stable internet connection during the train run? All of this is now possible.
On September 8th 2018, in the train from Krakow to Olsztyn (Poland), we have presented a new multimedia platform for PKP Intercity – Polish National Rail operator. It was a first test of our solution in this country. Passengers had the opportunity to test the new multimedia platform of Advantech and Passengera prepared for the PKP, and benefit from free access to various content: music, movies, games and audiobooks. On the platform, all travelers could also find "Przedwiośnie" novel - one of the most famous books in Poland. Next to uploaded content, travelers were able to use also stable and fast Internet connection. The offer includes access to the news, map showing the location, and an interactive guide on the places passed by. The platform has been adapted to the needs of both the adults and the kids, so that the journey is a pleasant experience for everyone.
September 8th is Polish National Reading Day. All over the Poland various events are aiming to encourage young and adults to read books. Project is under special patronage of Andrzej Duda - Polish President. Stefan Żeromski - author of "Przedwiosnie" novel is one of the most famous Polish books ever. Launch of the multimedia platform for passengers was linked to this unique national event. Travelers were able to read or listen to the audiobook via the platform.
Passengera and Advantech Multimedia platform has been already implemented in several countries all over the world. Solution is finding more and more interest and what most important working in very different environment. This proves that is reliable no matter geographical location is used.
Czech Railways, Czech Republic
Mobile Internet Connectivity with Infotainment and Passengers Information System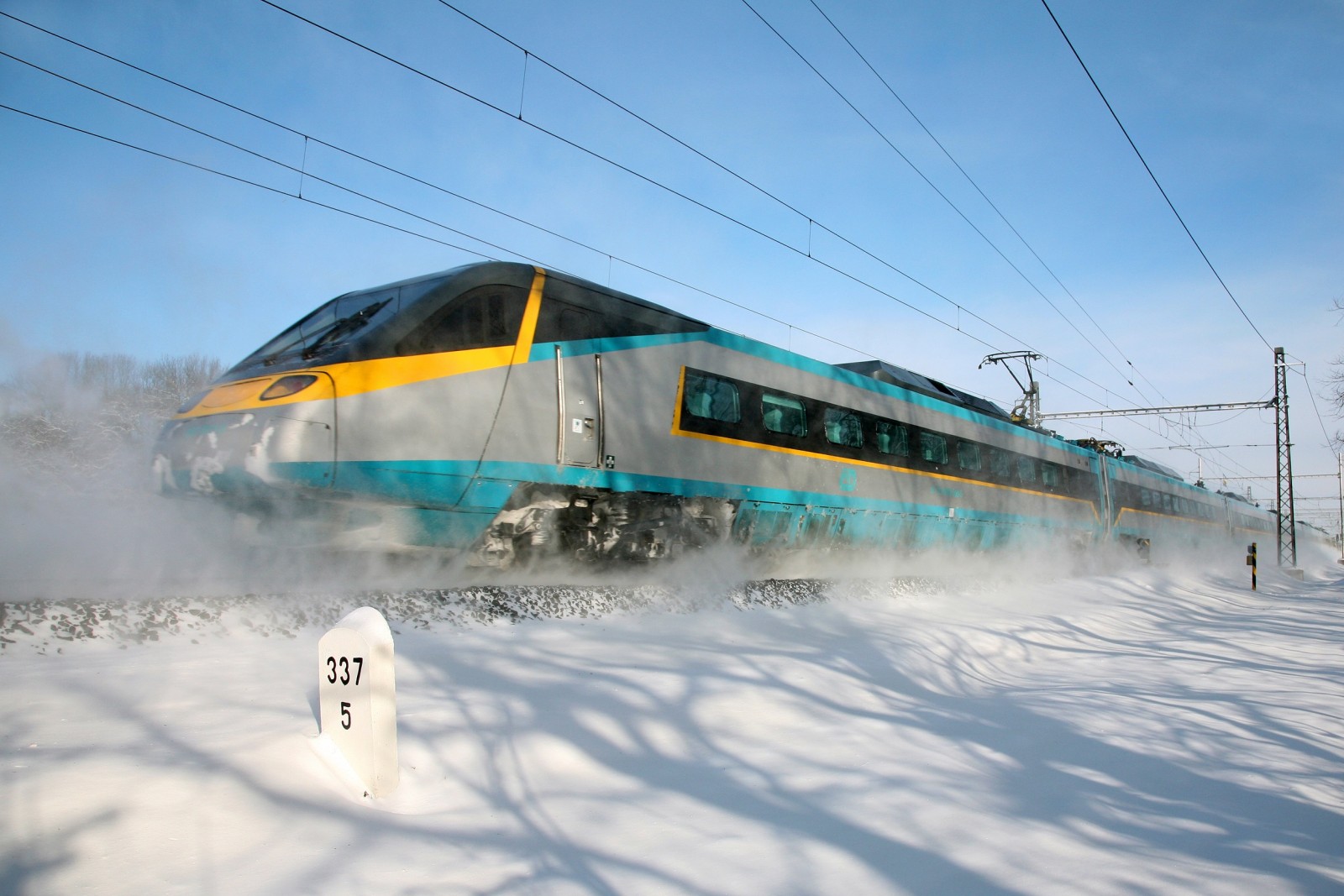 Complex integrated solution for train coaches including internet connectivity over multiple LTE-A modems with intelligent load-balancing, high speed 3x3 MIMO dual-band Wi-Fi and BYOD based onboard infotainment solution. The railway operator now has a new channel for communicating & business with passengers. In addition, Passengera supports onboard Passenger Information System to show real-time route related information, advertisement and more.
Rhaetian Railway, Switzerland
Infotainment with interactive travel guide and Passenger Information System
High mountain rail operator running Bernina Express and Glacier Express lines together with some bus connecting lines. Customer is running centrally managed Infotainment platform over multiple train and bus services to provide passengers with real time information about the journey, touristic information about the region and entertainment content. Solution has demonstrated value by providing passenger demographic data for developing targeted promotions; demonstrating that high-quality content yields increased viewership, leading to higher opt-in rates and deeper passenger engagement; and increasing customer satisfaction.For more information about the passenger platform, possibilities and available options for the users.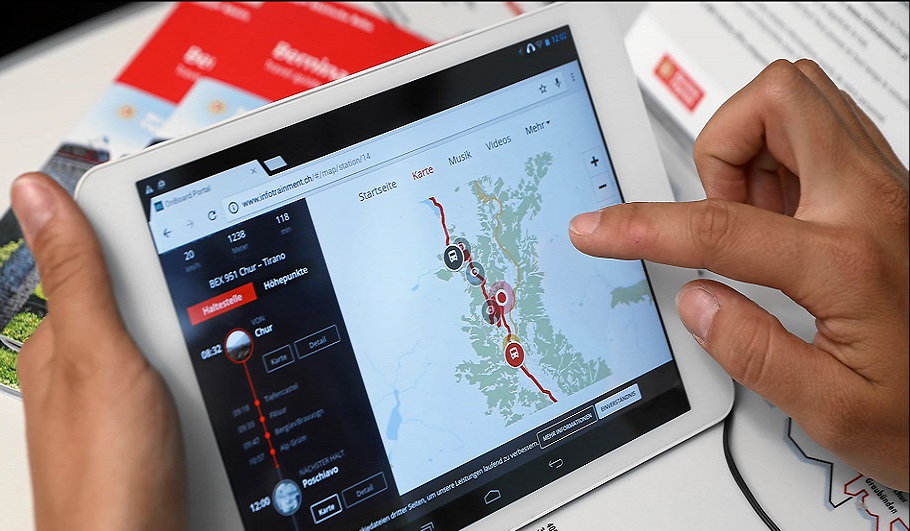 Mobile Internet Connectivity and Infotainment with Interactive Travel Guide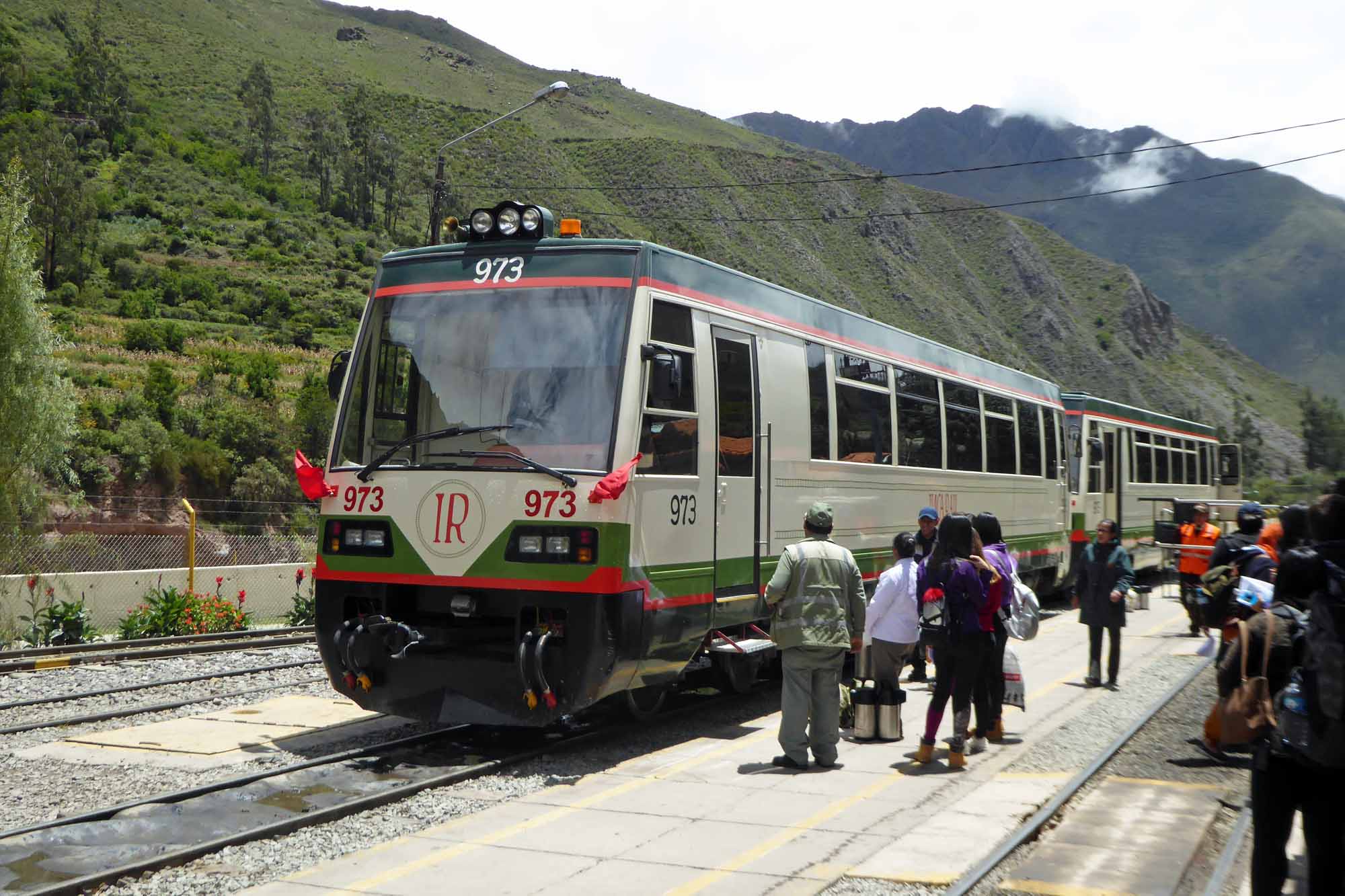 Famous railway service taking passengers on their way to Machu Picchu. Travellers on board selected IncaRail trains can enjoy an interactive travel guide and entertainment with Internet access on their own devices. Passengers get free access to an interactive map of the trip from Cusco to Machu Picchu describing various points of interest along the route. They can also listen to stories from POIs on the road as audio-guides. Books, music, games and movies are also available as well as on-board souvenirs shop.
Umbrella Coach & Buses, Deutschland
Mobile Internet Connectivity with Infotainment
Our solution is also complaint when used on the different ways of transportation - buses! Long distance bus operator running Flixbus lines across more than 14 countries in Europe. With Passengera server provides passengers with Internet connectivity, Wi-Fi, real time position and runs Passengera Infotainment platform with multimedia selections and travel guide tips. Solution provides seamless sim switching at the borders. Central management platform provides multimedia content management, advertisement management, fleet management and bus position history with statistics.