SQFlash Presents an Advanced Thermal Solution of NVMe SSD and System Integration Service for In-Vehicle Applications
6/10/2019
For transport field applications like surveillance, in-vehicle data logging, and auto-piloting, there is a significant and growing demand for efficiently storing high volumes of vision-based data. All of these applications require reliable, high-capacity, high-performance storage. In many cases, such systems may also need to operate in challenging environments with wide temperature ranges, strong vibration levels, considerable humidity, and/or unstable power supplies. While SSDs built on non-volatile NAND flash memory are the technology of choice, there can be issues related to heat dissipation and decreased reliability when deploying them in industrial applications.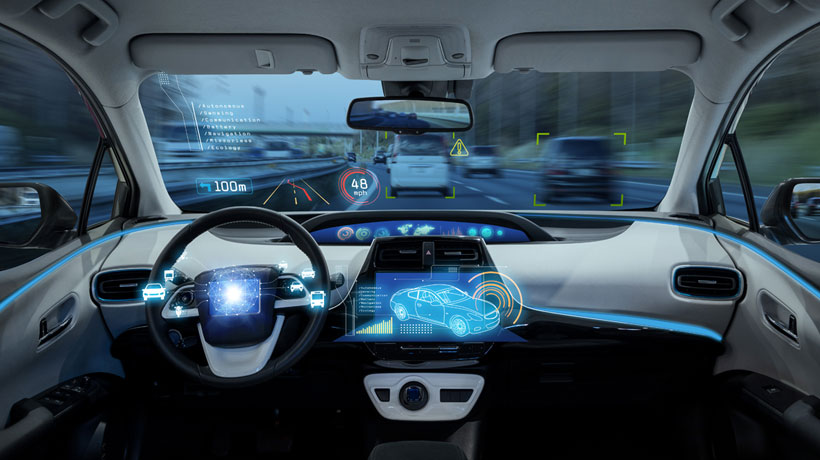 Advantech supported a project involving in-vehicle video recording and a data logging system. The requirement was for a high-capacity data collection system in a very small form factor that would take advantage of the performance of PCIe SSDs using the NVMe communications protocol. Designed for global deployment, the complete system was expected to operate at temperatures down to -20 °C and up to 70 °C.
While applying multiple NVMe SSDs in a system provides excellent throughput with strong performance, putting together 6 to 12 pieces of the high power consumption NVMe SSD also generates substantial heat. Due to the fact that the system had to be very compact and needed to fit into in-vehicle applications, heat dissipation was a major obstacle.
In this case, Advantech's SQFlash 920 NVMe SSDs provided the perfect solution. The SSDs used Toshiba's BiCS 3D NAND flash technology, supported capacity of up to 8 TB per drive, and came with built-in power failure protection and advanced security technologies. Developed with Advantech's significant expertise in thermal management and embedded system design, the SSD adopted an innovative heatsink design that helped reduce internal temperatures by up to 30 °C when compared to NVMe SSDs that rely purely on thermal throttling as the only passive temperature control (which also slows down SSD performance dramatically). To maximize heat dissipation, these heatsinks were used in conjunction with thermal grease; providing outstanding mechanical flexibility to avoid the risk of physical damage to the SSD components from an abrupt temperature change. Due to built-in thermal sensors in the NVMe SSD, it was possible to monitor SSD working temperatures, present SMART data, and control the system fan automatically in order to actively take away the heat from this compact system. The customer easily accessed thermal information through the Advantech WISE-PaaS cloud platform with the SSD PMQ (Predictive Maintenance Quality) function and set thresholds for the system alarm and/or adjusted workloads automatically.
Finally, the Advantech SQFlash NVMe SSD, as a TCG-OPAL 2.0 compliant drive, came with Advantech's patented security feature: "Flash Lock." This feature enabled the SSD to bond with the mainboard automatically when needed. It helped in protecting data from unauthorized access and further ensured data confidentiality.
This high-performance and ruggedized NVMe SSDs solution proved to be ideally suited to the customer's requirements. Advantech's design-in capabilities and manufacturing services also helped improve the time-to-market for the customer's newest product release.
Outstanding thermal solution from Advantech further enhances NVMe SSD performance in extreme environments.
Professional IPC system design service seamlessly integrates cutting-edge SSD technology into a rugged in-vehicle system.
Comprehensive security functions supported by SQFlash improve the overall system security and ensure data protection.
Smart remote management software monitors SSDs health and performance.