Advantech Forms an Alliance with Freedom Systems to Provide Industrial IoT Operation and Maintenance Services
1/27/2022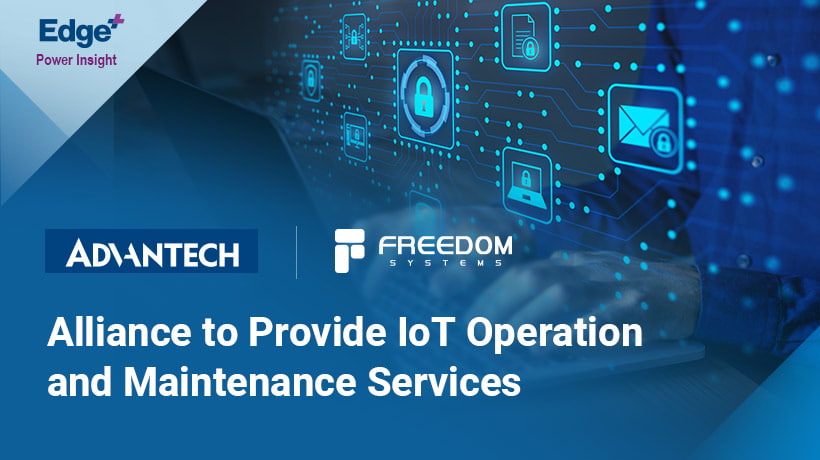 Advantech has extended its AIoT ecosystem to the IoT cloud solution provider (CSP) sector. To create secure IoT applications from information technology (IT) to operational technology(OT), Freedom Systems is channeling its 20 years of experience with IT services into its role asAdvantech's first CSP partner.
The convergence of IT and OT is necessary for IoT growth. During a digital transformation and/or migration of IoT applications to the cloud, data volumes and security risks increase exponentially. Accordingly, ensuring data security is a key issue for enterprises seeking to implement AIoT applications. While considering market needs for a comprehensive security solution that bridges IT and OT, Advantech noticed that Freedom Systems possessed high-level IT security service capabilities. Impressed, Advantech invested in Freedom Systems and invited them to become a strategic IoT CSP partner. They plan to co-create industry-focused solutions that can accelerate IoT implementation.
An alliance formed in the spirit of co-creative thinking
Founded in 2002, Freedom Systems has helped hundreds of enterprises deploy digital solutions. They have accumulated extensive experience with IT deployment and information security. Additionally, Freedom Systems recently won Microsoft's 2021 Taiwan Partner of the Year award, highlighting their prominence in the managed service provider (MSP) sector. Freedom Systems took the jump from IT to IoT development for their customers. At that time, Advantech believed it was necessary to cooperate with MSPs and leverage their expertise of IT services to exploit industrial IoT applications. If Advantech and its domain focus systems integrator (DFSI) partners combined their energies to innovate IoT solutions, progress would be amplified and plans for Advantech's IoT ecosystem further refined. It was for this reason that Advantech reached out to Freedom Systems to discuss the potential for collaboration. Since both parties had a similar vision, an alliance was formed. Starting from 2021, Freedom Systems was not only Advantech's CSP partner, but also played a vital role in promoting digital transformation by assisting Advantech with strengthening its IT security and operations.
Providing IoT operations and maintenance services from IT to OT
According to Mr. Hank Yu, CEO of Freedom Systems, "Most traditional industrial OT systems have stand-alone operations with little demand for network connectivity. However, when companies try to implement IoT applications, OT personnel generally face challenges related to adequate information security. The IT side may expose the OT side to information security breaches. Recently, hackers have found it more effective and devastating to attack OT systems, causing them to shift focus to exploiting the OT side. Thus, the risks to security for OT systems can no longer be ignored." Mr. Yu emphasized that enterprises urgently need a comprehensive security solution that covers IT through to OT, either to prevent an ITbased breach that leads to OT data leakage or to avoid direct attacks on the OT side due to insufficient security.
Deploying successful projects in Taiwan to overseas markets
Advantech and Freedom Systems collaborated to provide industrial IoT operations and maintenance services to the retail, medical, urban industry, and manufacturing sectors. Mr. Yu cited, as an example, a renowned Taiwanese retail chain that had an IT system maintained by Freedom Systems. But the OT equipment (point-of-service systems) at its stores was maintained by another information service provider, hindering the integration of IT and OT. However, since learning about the alliance between Freedom Systems and Advantech, the Taiwanese retailer decided to adopt Advantech's UTC point-of-service systems and delegate all operations and maintenance to Freedom Systems. This will enable the retailer to synchronize the IT at the company headquarters with the OT systems at branch stores to create a comprehensive security solution. Looking to the future, Advantech and Freedom Systems plan to continue collaboratively promoting and implementing smart IoT applications around the world.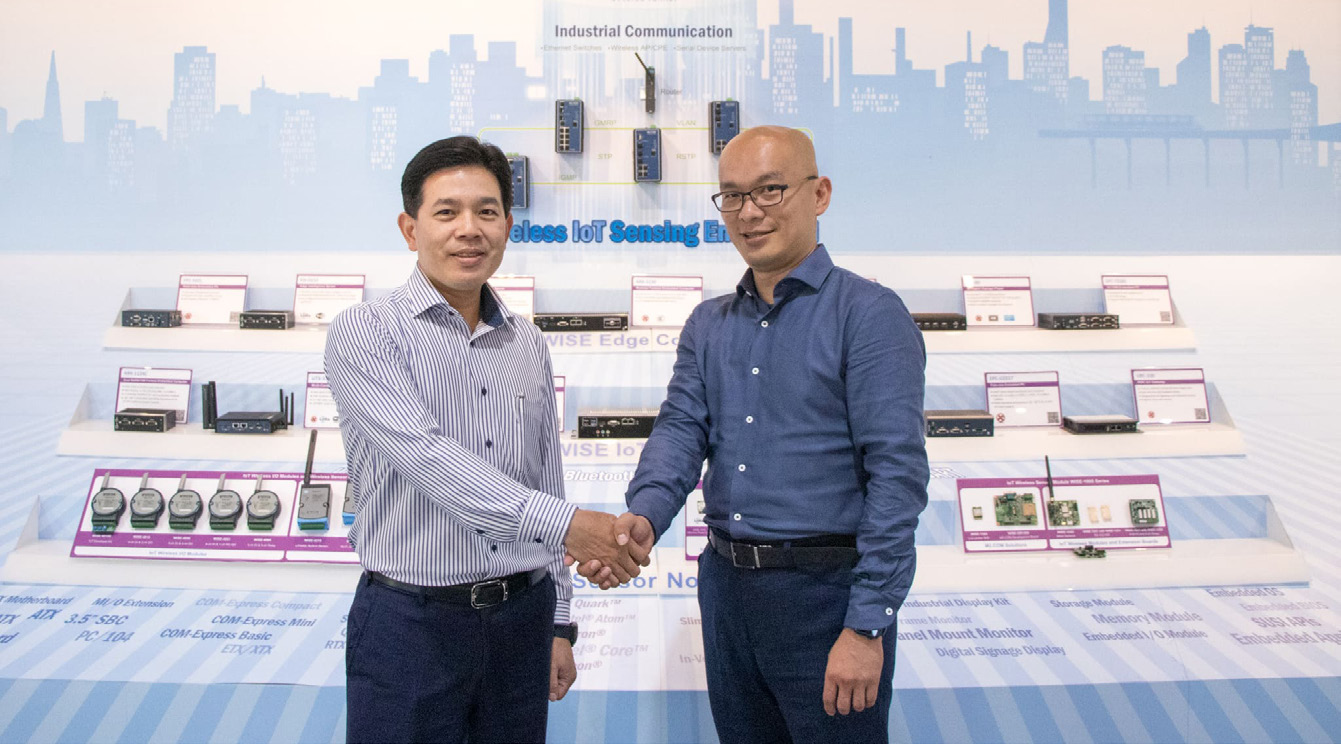 Photos provided by AdvantechInterview with Hank Yu, CEO of Freedom Systems