Advantech 18.5" HD Ultra Slim Multi-Touch Monitor for Compact Embedded Applications
2/24/2016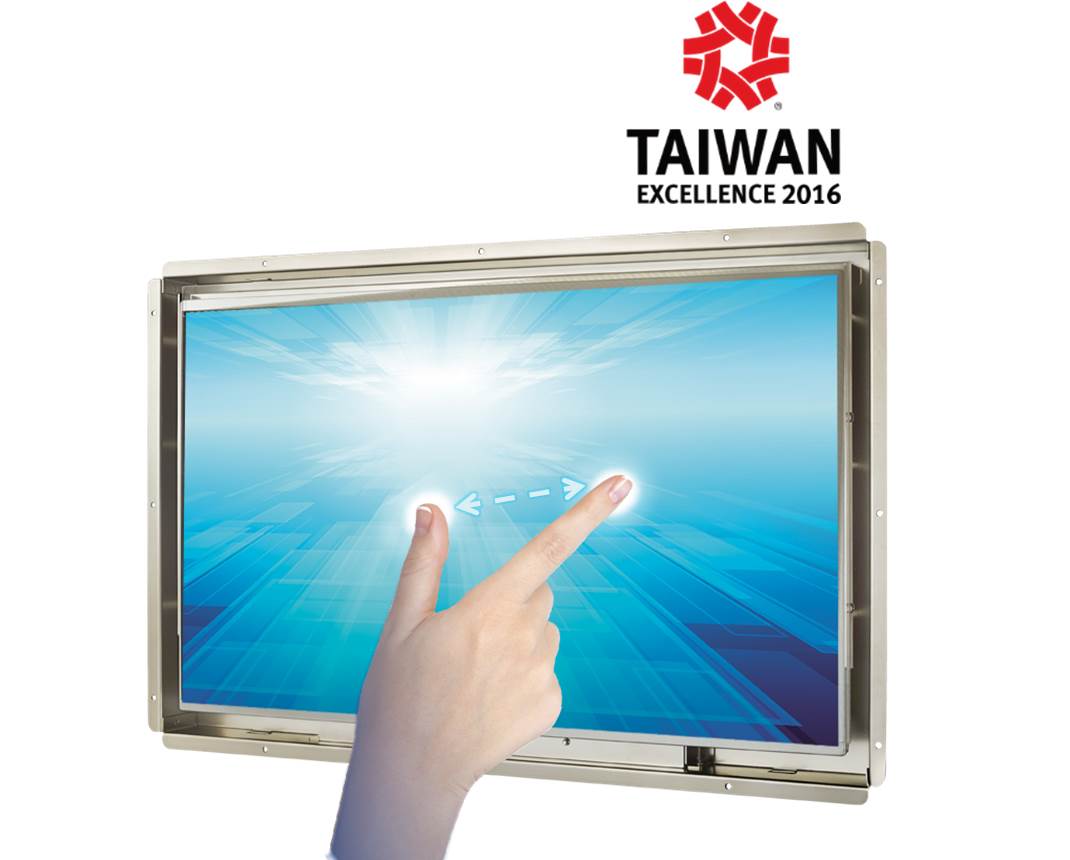 February 24, 2016, Taipei—Advantech (2395.TW), a global embedded computing leader providing embedded platform solutions across multiple vertical markets, announces the release of IDS-3118W, a 18.5" multi-touch open frame touch monitor. IDS-3118W is specifically designed to meet "end users' needs" in terms of ID design, operating interface, and installation.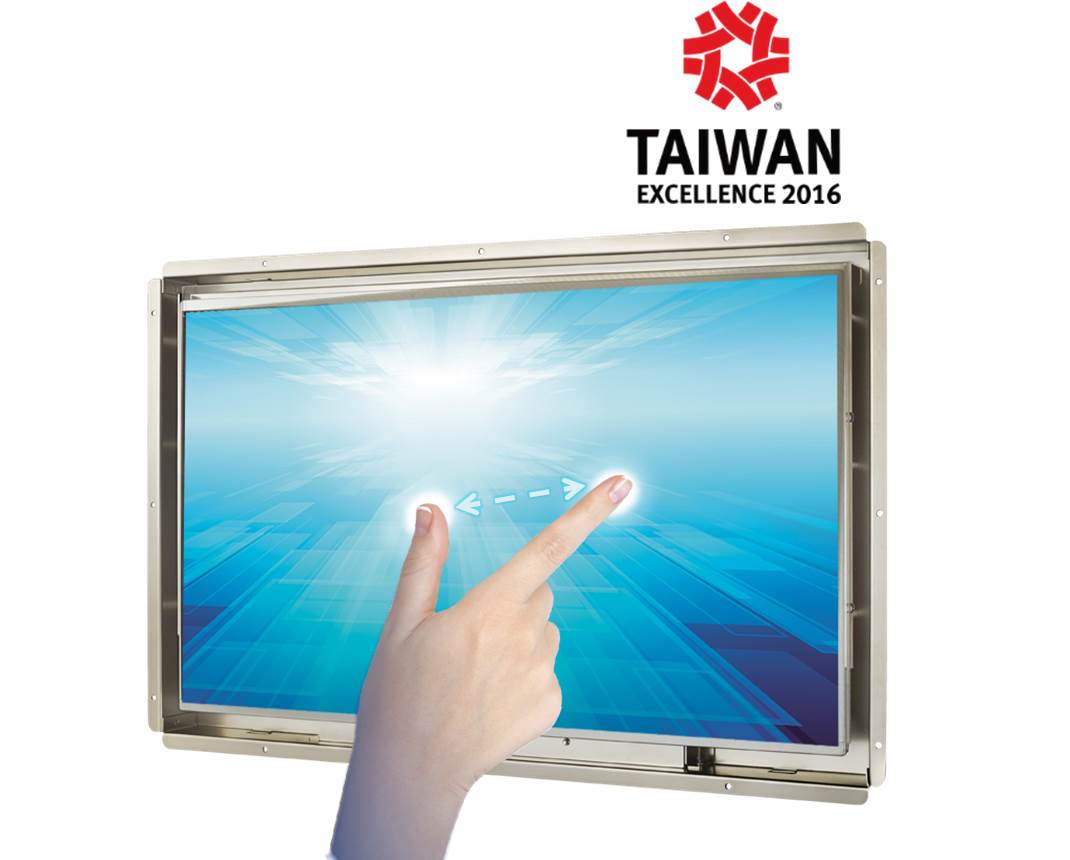 The product features a wide viewing area (16: 9), a more intuitive operating interface with P-cap touch technology, and simpler installation; making it the best choice for multiple embedded applications such as KIOSK, HMI, etc.
16:9 and High Definition Viewing Area
IDS-3118W supports 16:9 wide screen and HD (1366 x 768) content. The 16:9 aspect ratio provides excellent wide format visual performance. Compared to traditional 4:3 displays, the 16:9 widescreen adds 40% viewing area, allowing more content to be displayed. For industrial grade displays, LED backlights are the current trend in backlight design. IDS-3118W comes with an industrial grade panel and LED backlight which saves 20% ~ 30% on power consumption and delivers higher brightness.
Fast, Accurate, and Reliable Multi-Touch System
IDS-3118W uses an industrial grade LCD panel with 50,000-hourMTBF. It is equipped with a projective capacitive touch system which has high transmissivity and enables accurate and reliable multi-touch operations. Its extreme durability up to 50 million touches guarantees machines are consistently generating revenues and delivering efficient ROI for customers.
Slim and Light Design for Efficient Installation
IDS-3118W incorporates simple and slim mechanical design into a two piece metal frame structure (middle frame and back cover). This simple slim design is only 36.15 mm thick (with touch solution) while most competing models are above 50 mm thick. IDS-3118W offers up to 27% more space saving which enables more compact applications. Designed with integrated brackets and VESA holes on the back cover, IDS-3118W provides multiple mounting methods, including rear and VESA mounting, which makes for simple integration within any embedded application.
Rear Mount : Easy installation with integrated brackets using 12 x M3 screws

VESA Mount: Compliant with standard VESA mounting holes: 75 x 75 mm and 100 x 100 mm.

IDS-3118W 18.5" Widescreen Open Frame Touch Monitor with Multi-touch Solution
18.5" HD (1366 x 768) LCD panel with LED backlight for 20% power saving

0 °C ~ +55 °C operating temperature.

5-wire resistive and P-cap touchscreen solution

Touch interface: USB & RS-232

Multiple signal interface with VGA, DVI & HDMI

Integrated bracket for easy installation

Versatile mounting methods for rear mounting and VESA mounting

Optional value-added solutions: Anti-reflective treatment & optical bonding

About Advantech
Founded in 1983, Advantech is a leader in providing trusted, innovative products, services, and solutions. Advantech offers comprehensive system integration, hardware, software, customer-centric design services, embedded systems, automation products, and global logistics support. We cooperate closely with our partners to help provide complete solutions for a wide array of applications across a diverse range of industries. Our mission is to enable an intelligent planet with Automation and Embedded Computing products and solutions that empower the development of smarter working and living. With Advantech, there is no limit to the applications and innovations our products make possible. (Corporate Website: www.advantech.com).